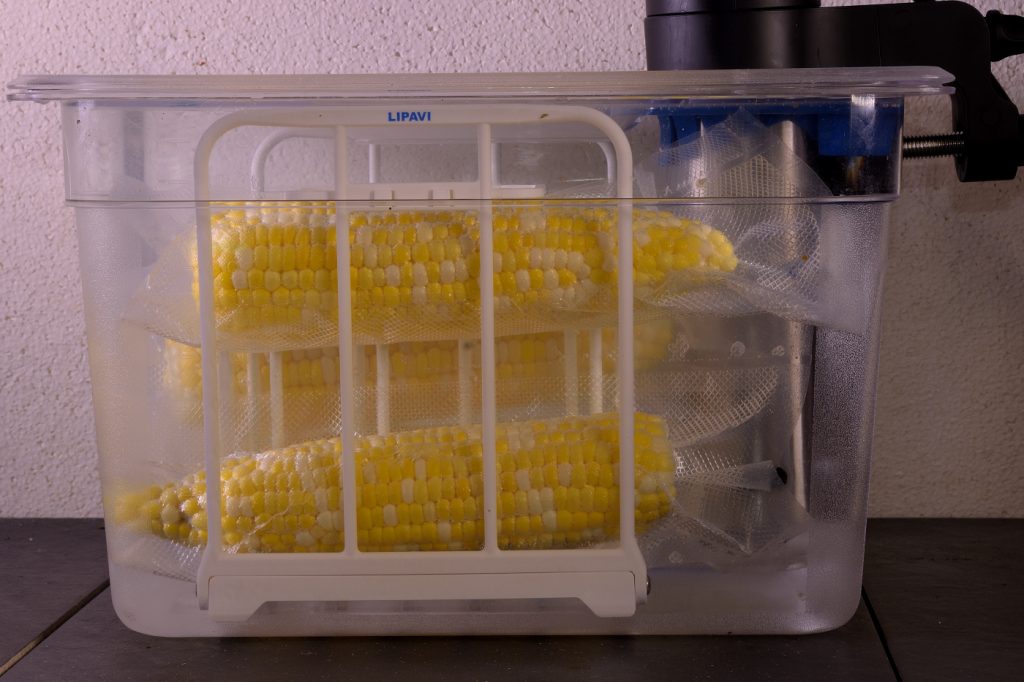 Ingredients:
Cabbage, 8 oz/225 g.
Carrots, peeled, 2 each.
Sweet Red Bell Pepper. 1 oz/30 g.
Corn, 2 ears.
Chopped parsley, 1 oz./30 g.
Kosher salt, as needed, or a pinch of whatever rub you are using!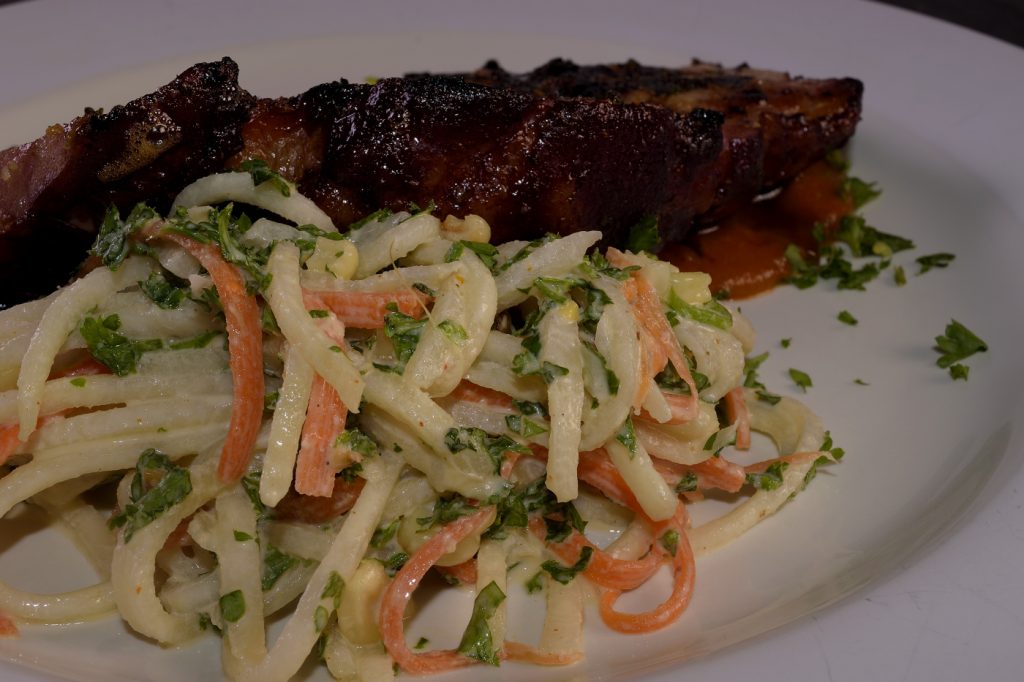 Variation!
Let kohlrabi replace the cabbage in this recipe–simply peel and cut into strips or shred.
Extra virgin olive oil, 1 oz/30 ml.
Coleslaw dressing:
Mayonnaise, 0.25 cups/60 g.
Dijon mustard, 1 Tablespoon.
Garlic powder, 1 Tablespoon.
Sugar, 1 Tablespoon.
Cider vinegar, 2 oz/60 ml.
Procedure:
Preheat sous vide bath to 183 F/84 C. Vacuum seal corn in heat rated sous vide bags and process at 183 F/84 C for four hours. Remove packages from bath, submerge in iced tap water 70 F/21 C for thirty minutes. Refrigerate to 40 F/4 C, or proceed with recipe.
Remove the corn from the ears and toss with olive oil. Spread out on a cookie sheet and use the broiler function of the oven to lightly caramelize the surface. Remove to cool.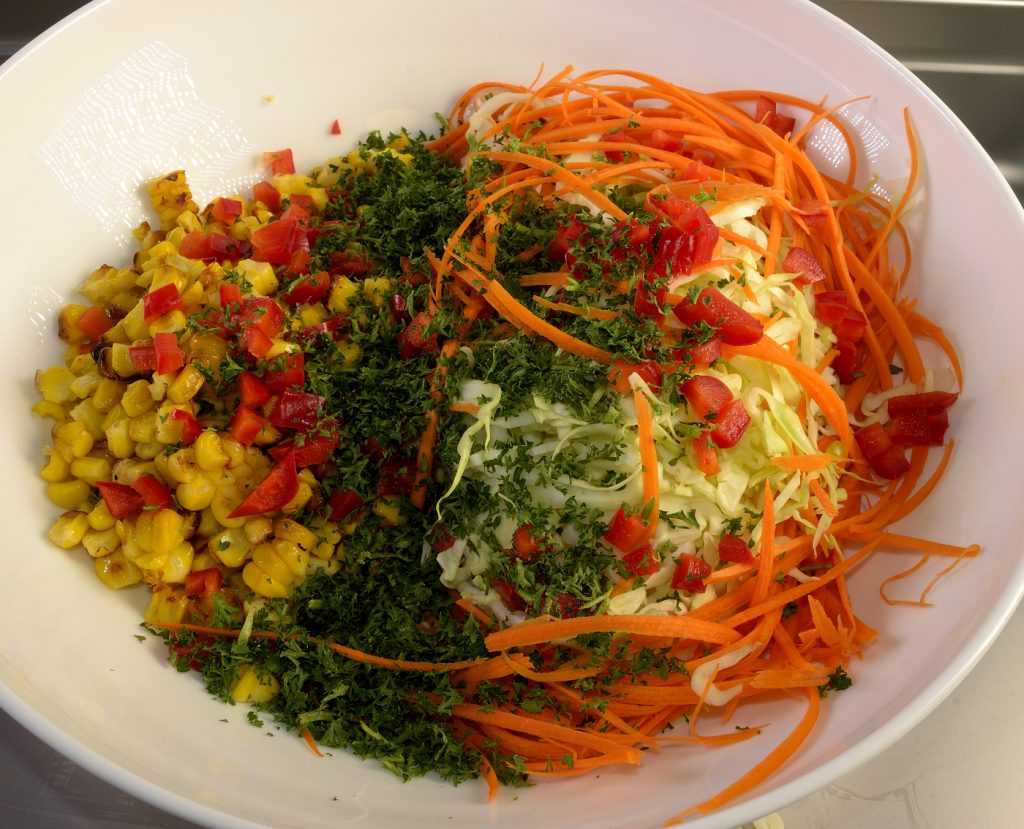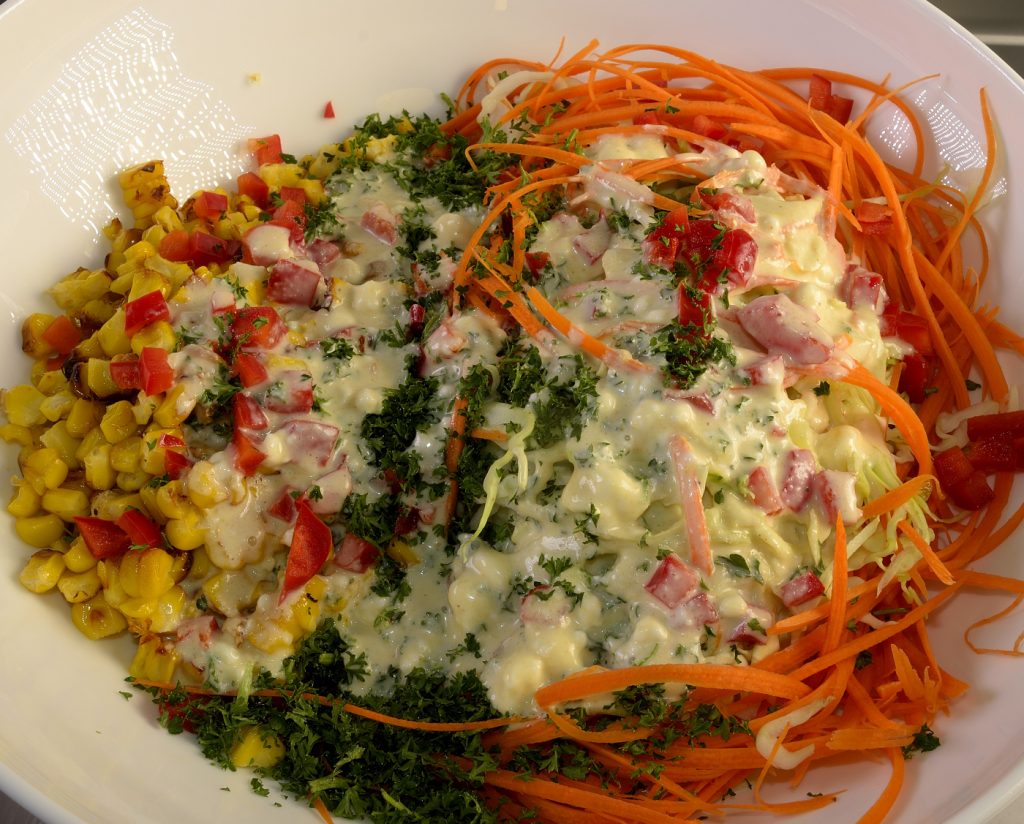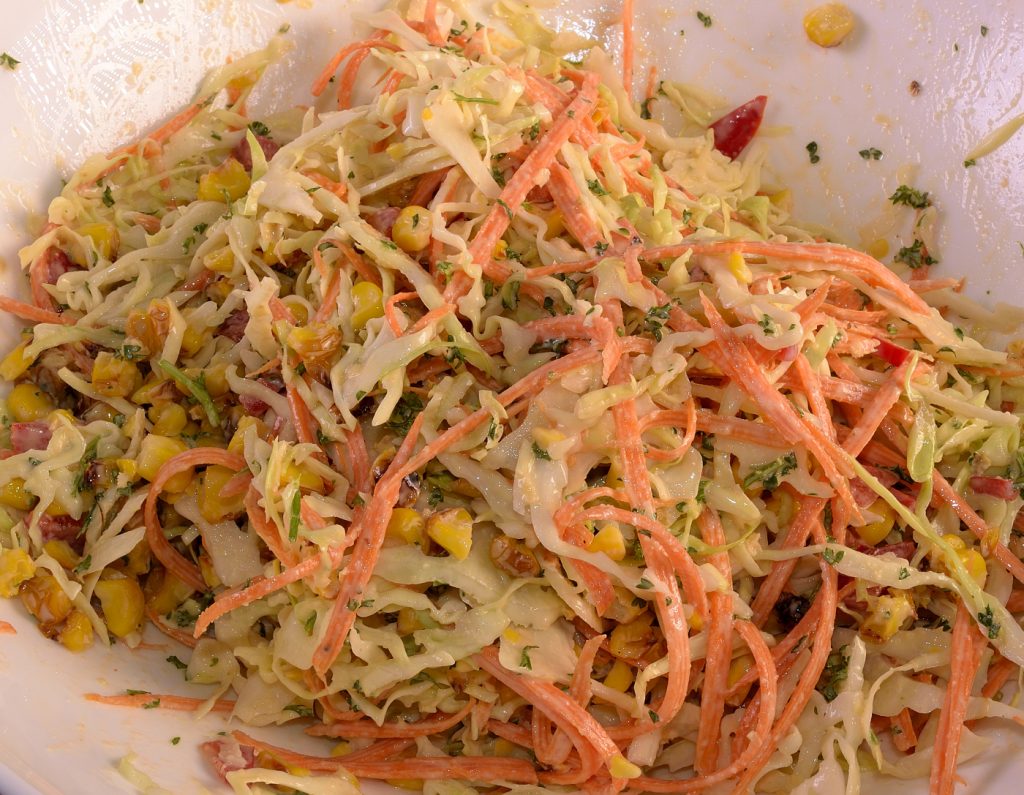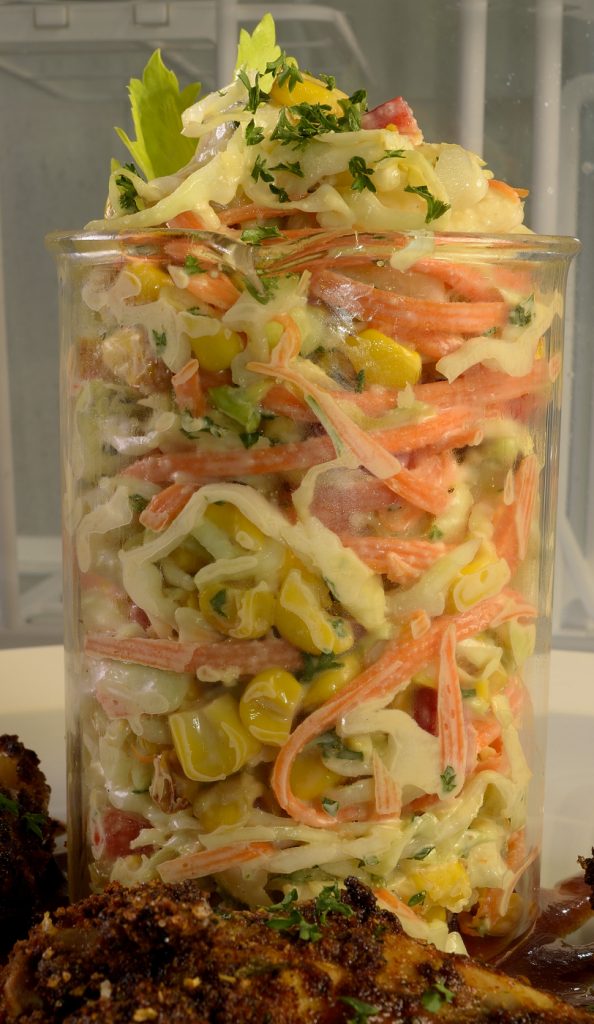 Click HERE to see this dish in action!
Norm