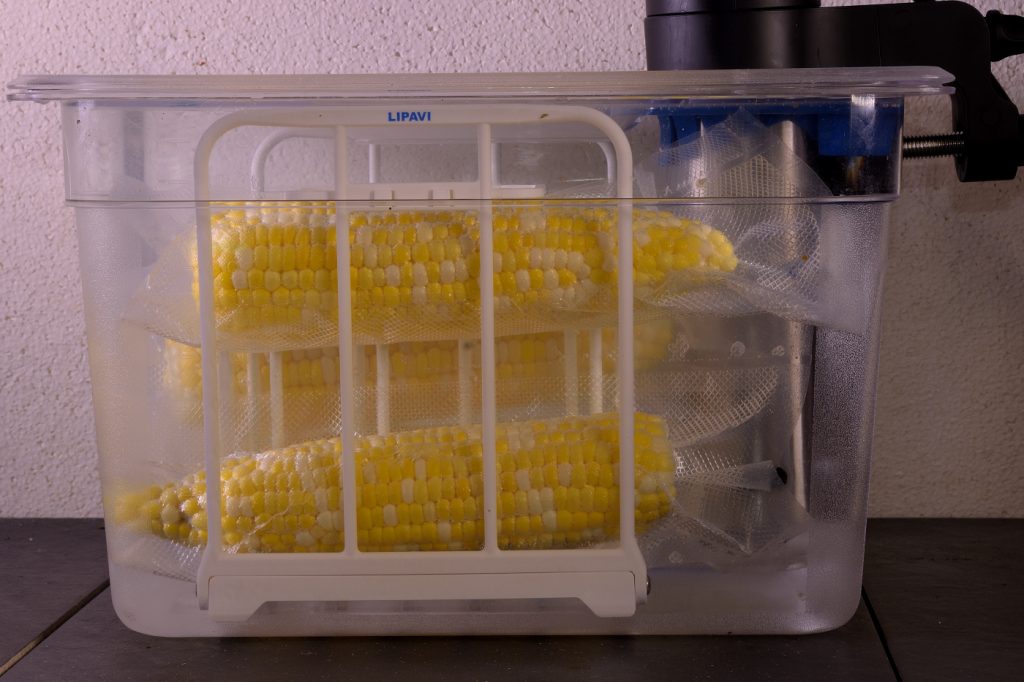 Above: Lipavi C10 container, N10 polycarbonate racks. Lipavi C10L-UNIR lid.
Ingredients:
Fresh corn, 2 ears.
Extra virgin olive oil, 1 Tablespoon.
Red bell peppers, fine diced, 1 each.
Fresh garlic, chopped, 1 Tablespoons.
Flour, 1 teaspoon.
Cream, 4 oz./120 g.
Butter. 1 oz/30 g.
Kosher salt, 2 teaspoons.
Sugar, 1 teaspoon.
Ground black pepper, as needed.
Chopped parsley (fresh or dried) as needed.
Procedure:
Preheat bath to 183 F/84 C. Vacuum seal whole ears of corn in heat rated plastic. Process for 4 hours. When the time has elapsed, submerge the packages in iced tap water until they achieve 70 F/21 C. Refrigerate at 40 F/4 C until day of service.
Fry the peppers and the garlic in the olive oil until soft; do not brown. Remove from heat. Remove the corn from the ears and add to the peppers and garlic. Stir in flour. Add cream, butter, salt, pepper and sugar. Return to heat. Bring to simmer until thick. Add chopped parsley. Check seasonings and serve.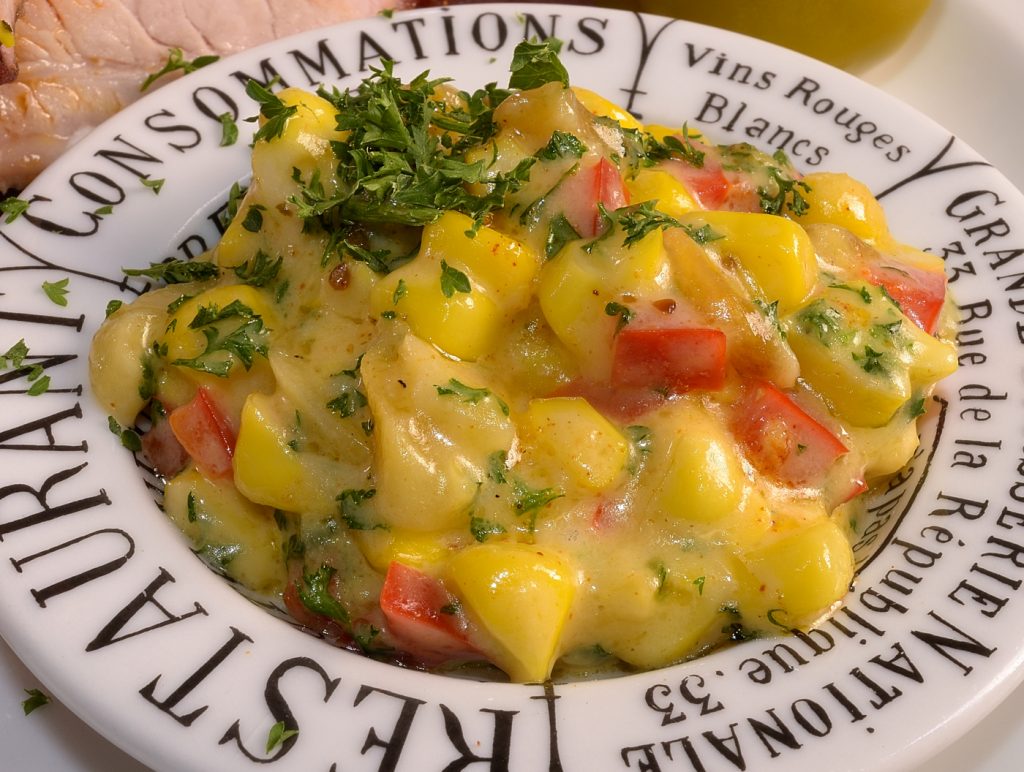 Norm King
Be sure to visit us live on Facebook at SVR–Sous Vide Resources; Low Temperature Pasteurization, Sous-B-Q™, | Facebook