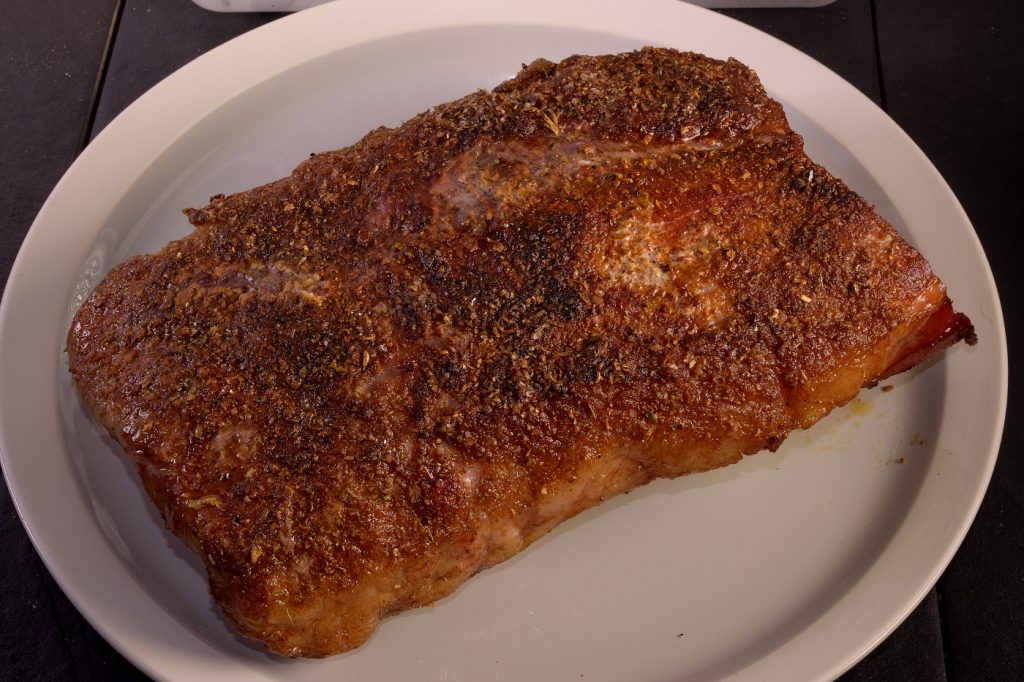 Ingredients:
Coriander seeds, 1 oz/30 g.
Cardamom, 1 oz/30 g.
Ginger, 1 Tablespoon.
Fennel seeds, 1 oz/30 g.
Kosher salt, 0.5 cup/125 ml.
Sugar, 1 oz./30 g.
Smoked Paprika, 2 Tablespoons.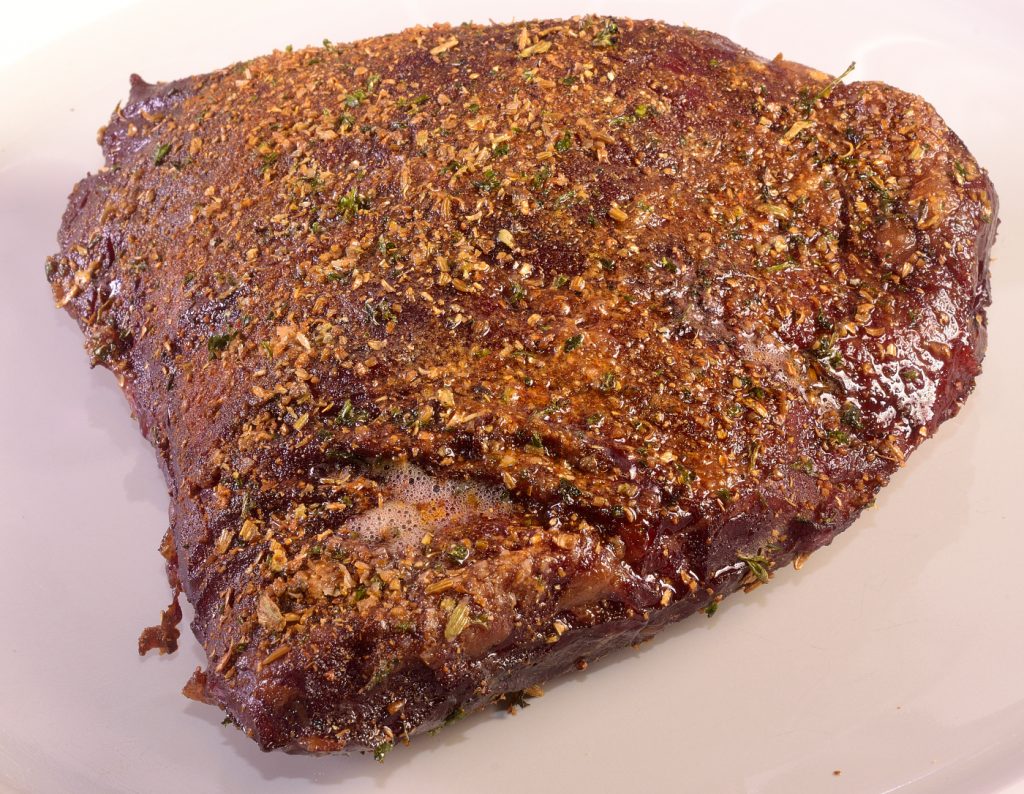 Procedure:
Grind coriander, cardamom and fennel seeds until fine. Combine with other ingredients. Apply in the amount of 1 Tablespoon per lb./450 g of meat. Store covered.