This is the third installment in a four part series on aged, bone-in beef rib eye using the UMAi membrane. In part 1 we talked about utilizing the primal roast to create a steak. In part 2, we discussed creating the iconic restaurant "Prime Rib" one order at a time. In this installment, we will show how to hot smoke a sous vide processed section of the 45 day aged bone-in rib eye.
BTW, the rib eye does not have to be aged for this recipe to work. All the parameters remain the same, regardless of which section of the rib eye is utilized.
Which end is up?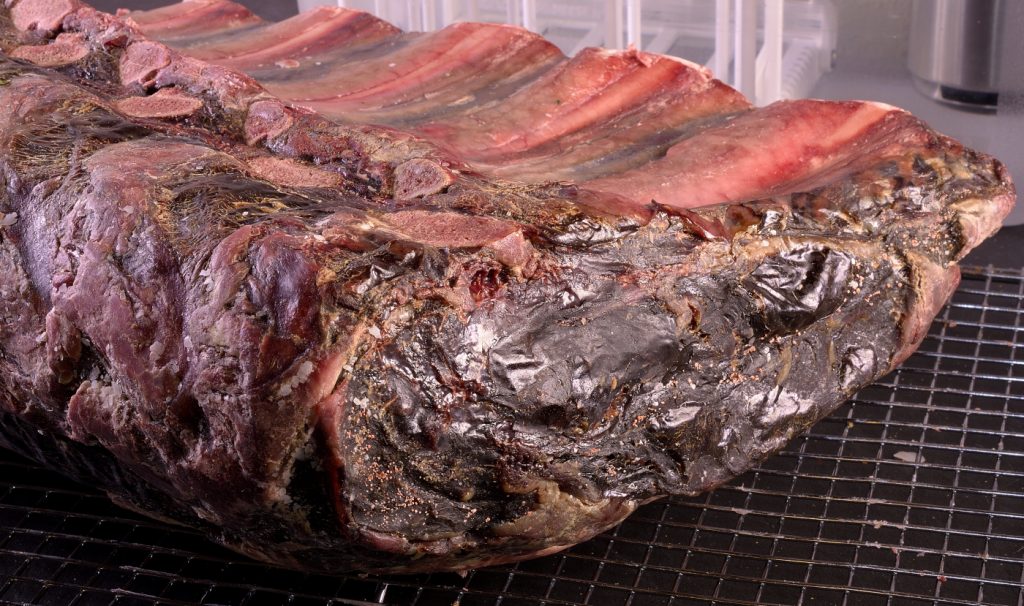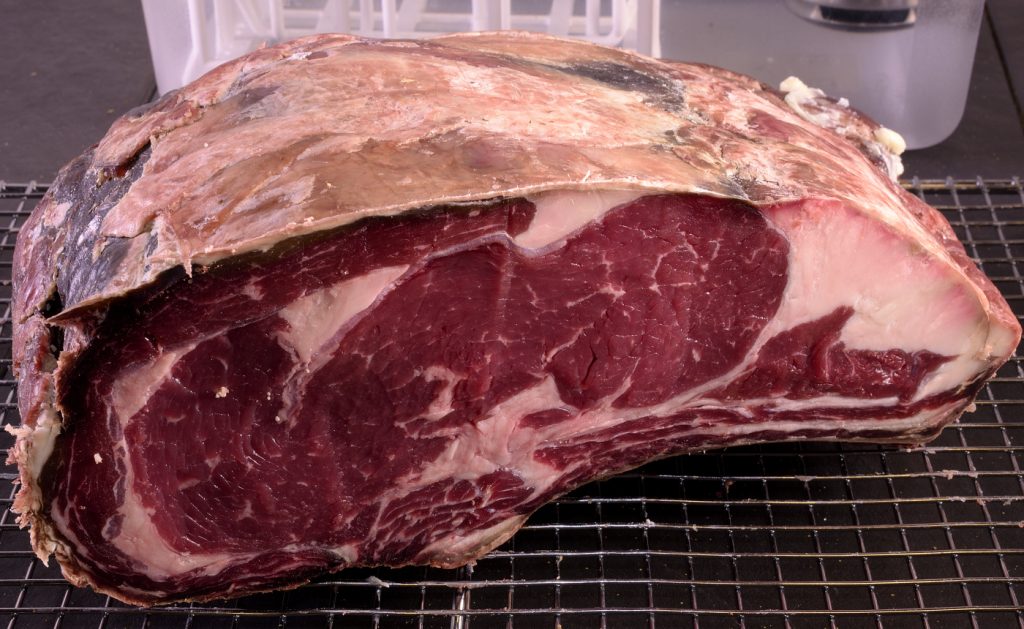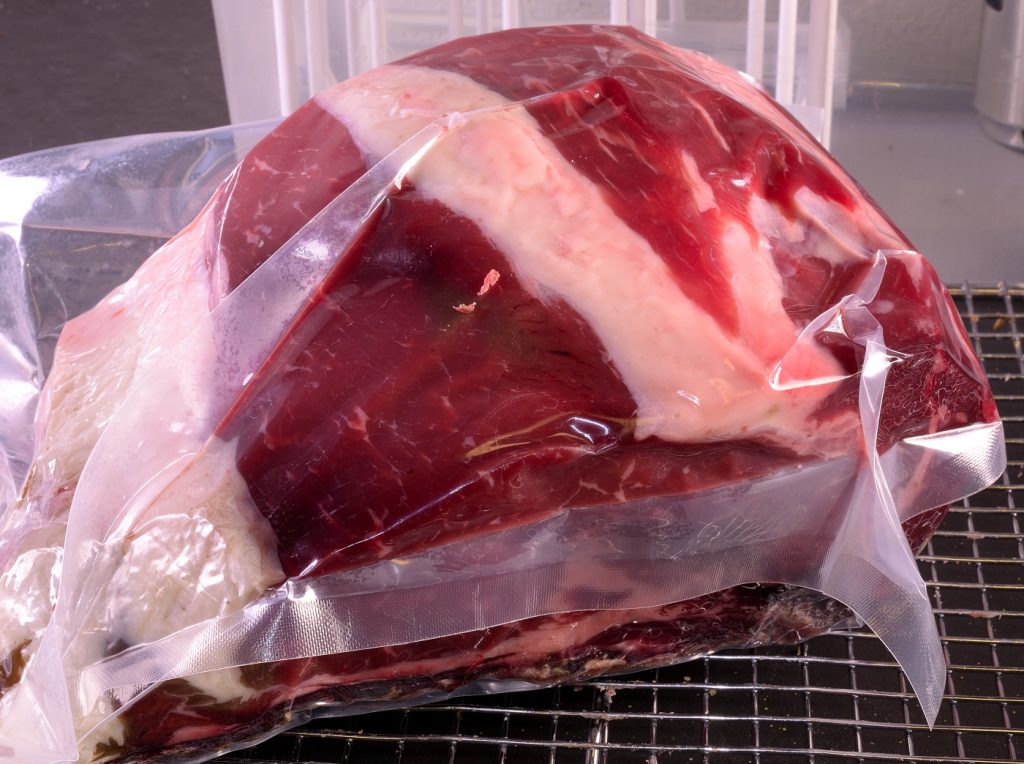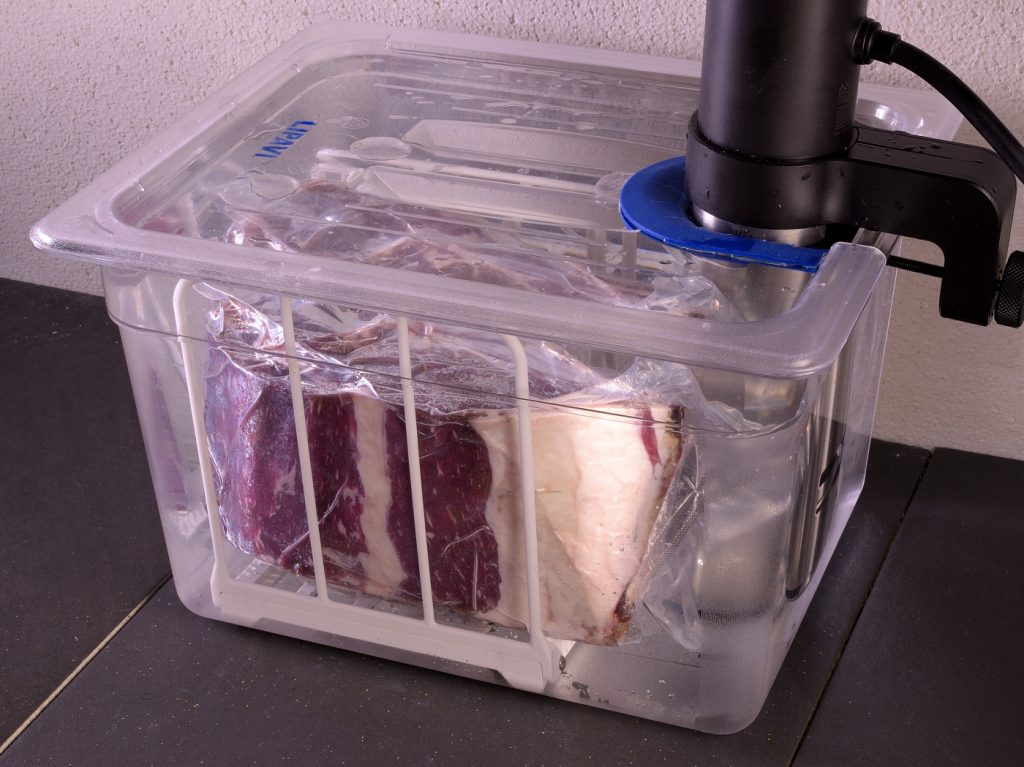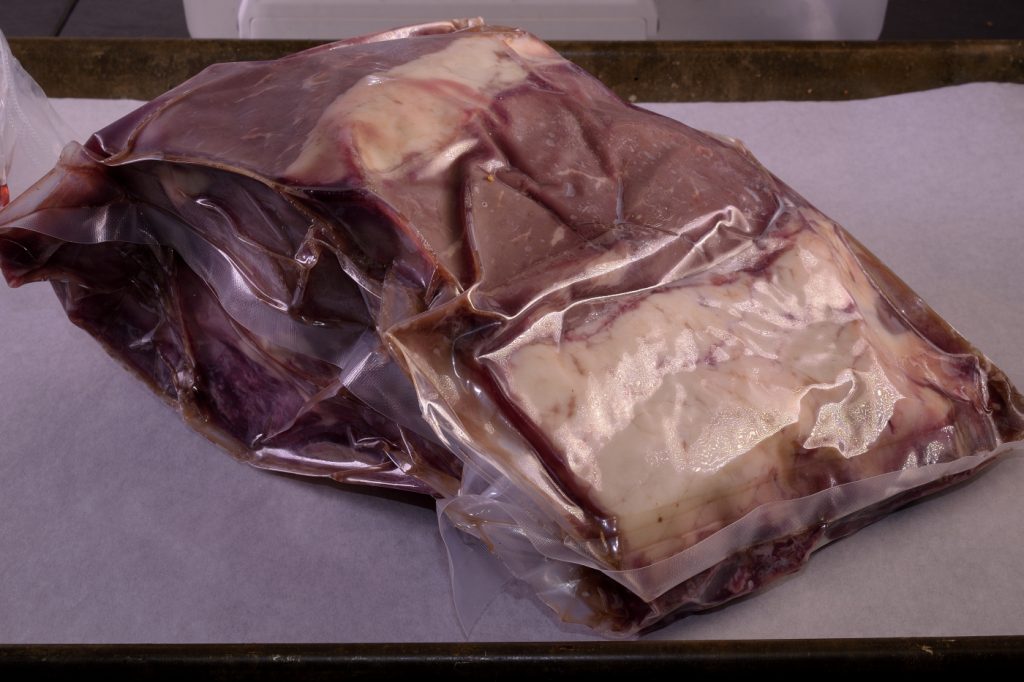 Raw meats shed small amounts of albumins, a muscular protein similar to egg whites. These are the reason that raw meat is a little "sticky" to the touch. Sous vide (and other forms of cooking) denature the albumins. We use powdered egg whites to recreate that clingy surface so that seasonings have something to cling to.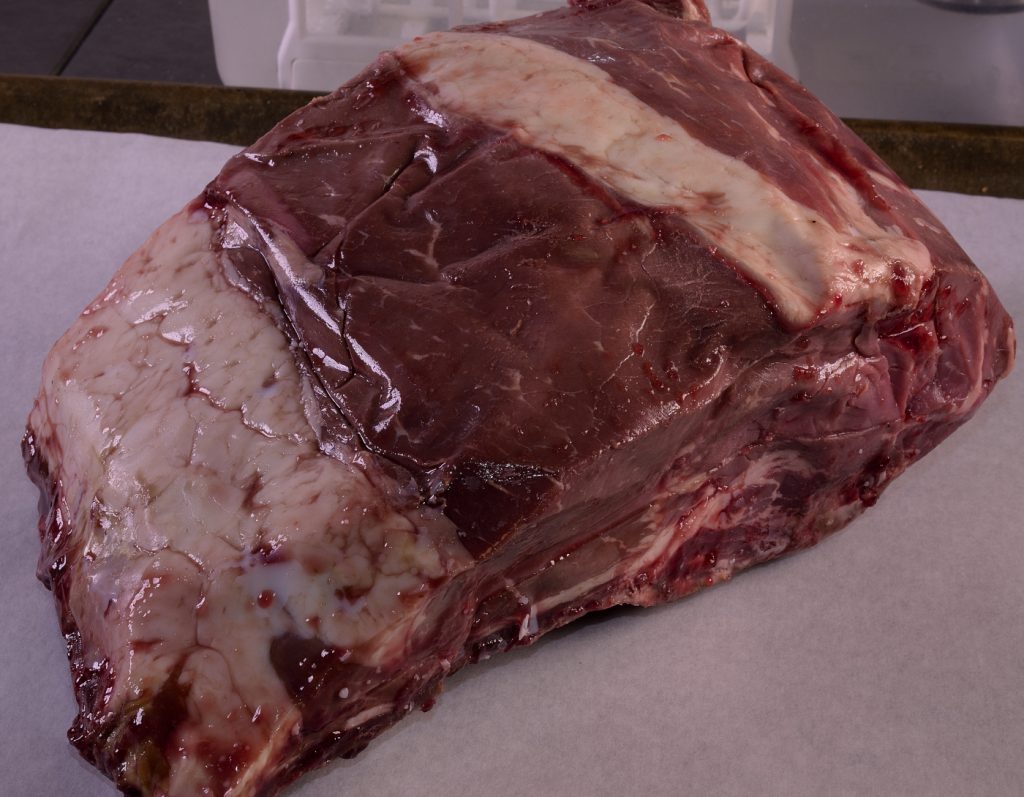 Where there's smoke, there's work
We used a thermostatic pellet smoker set to 180 F/82 C.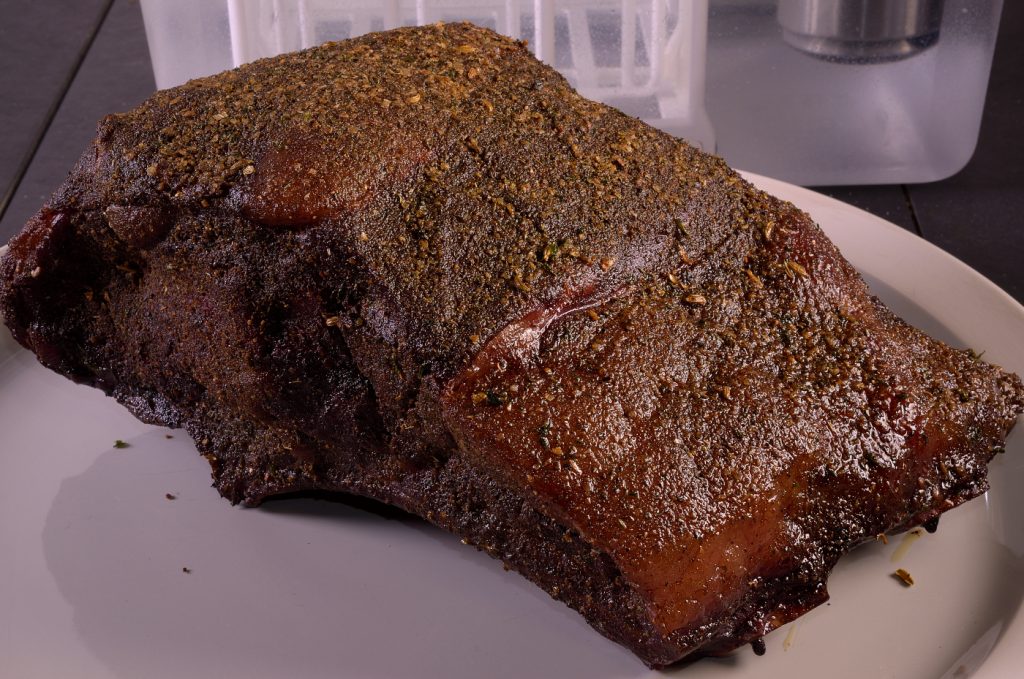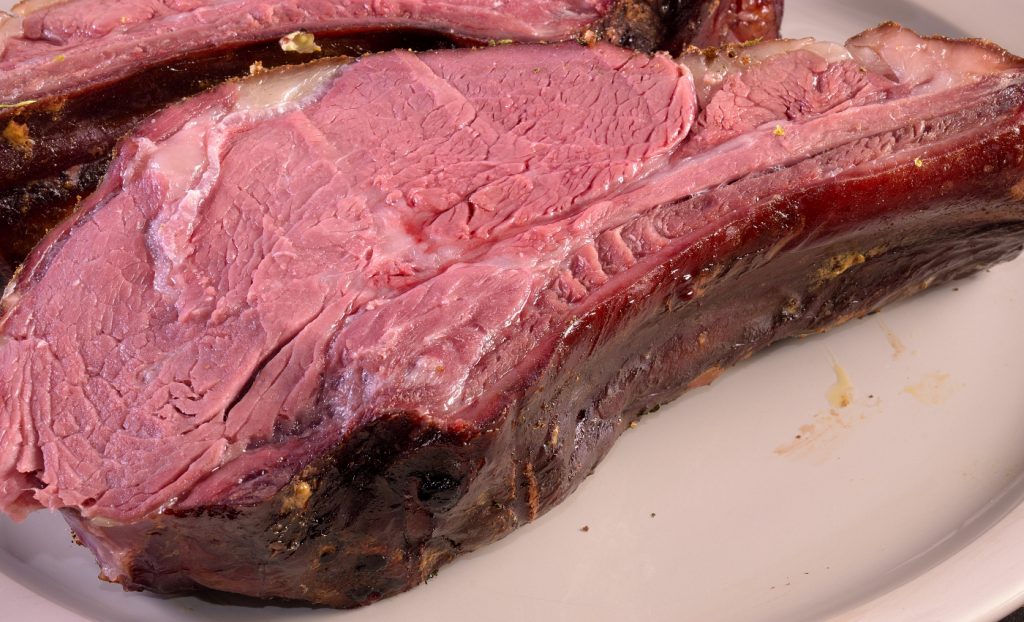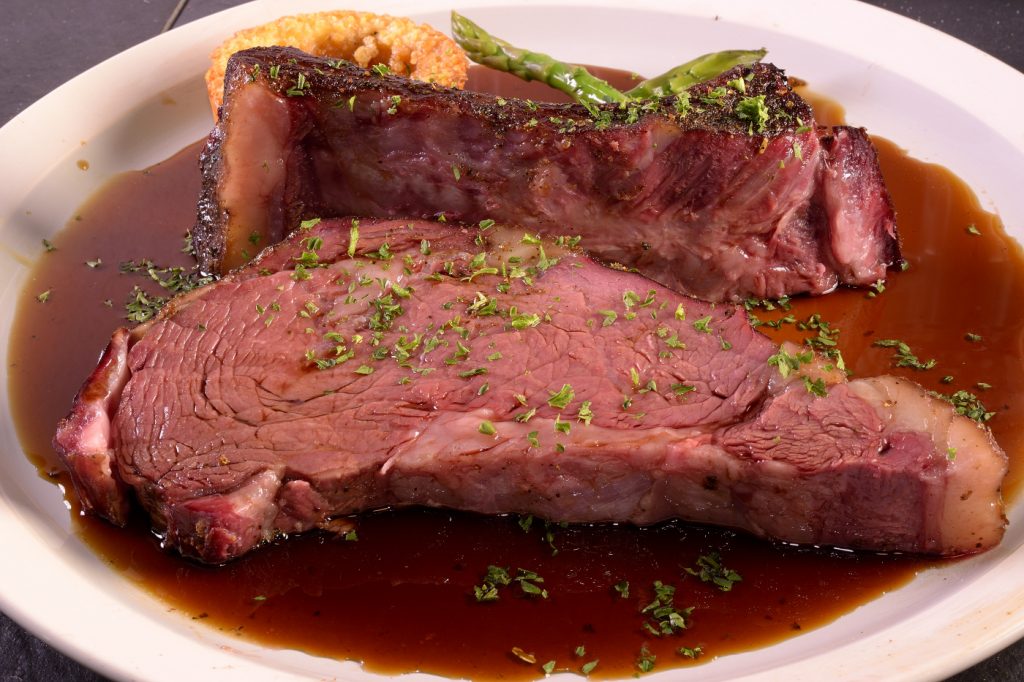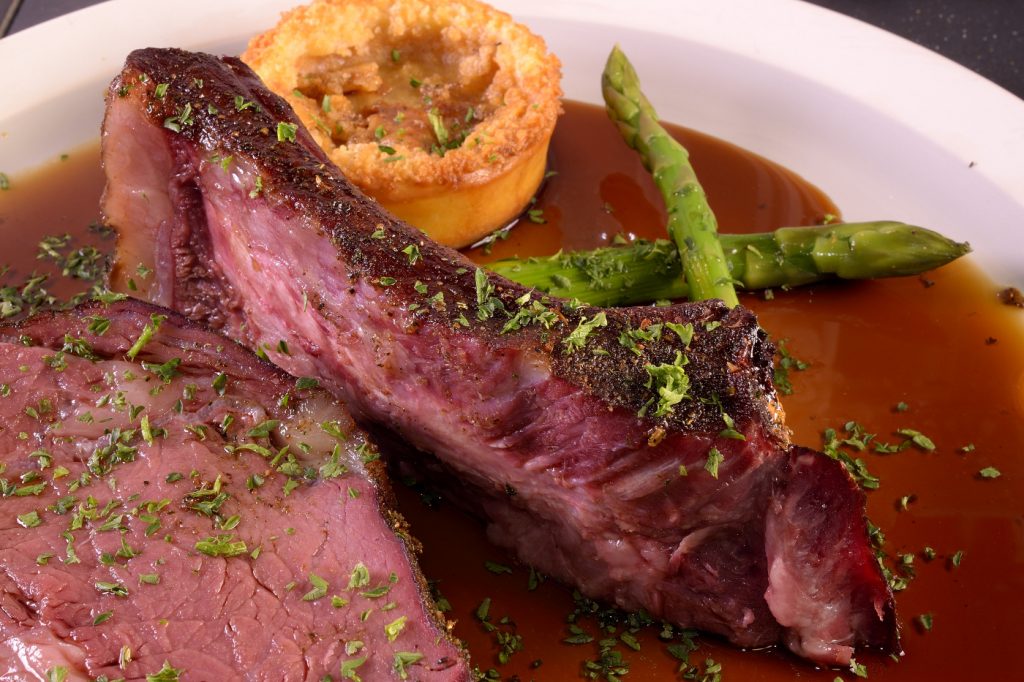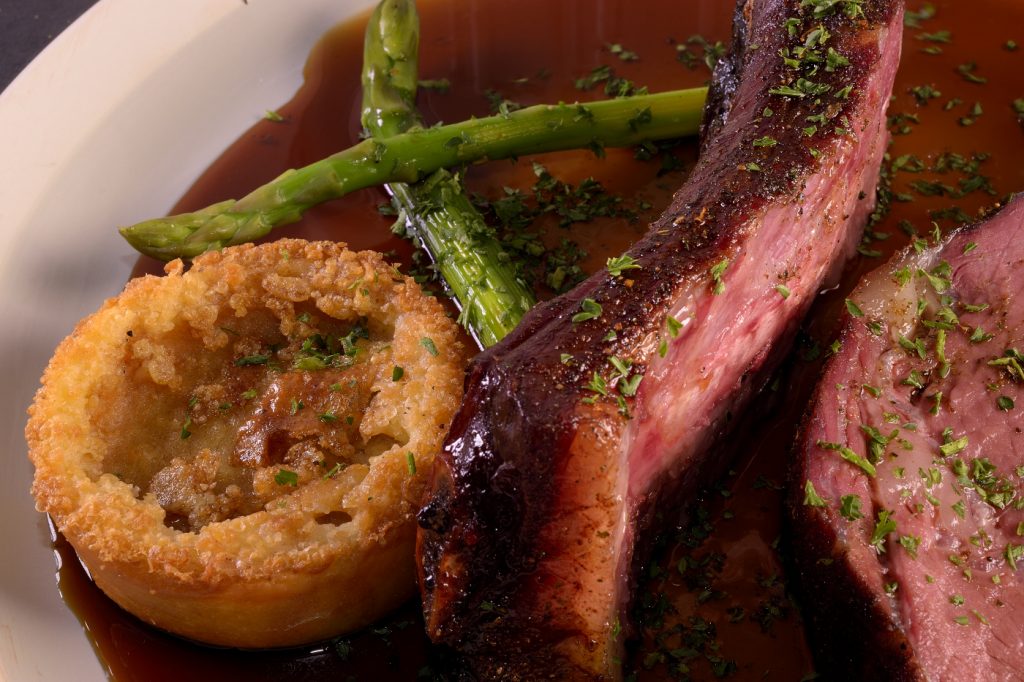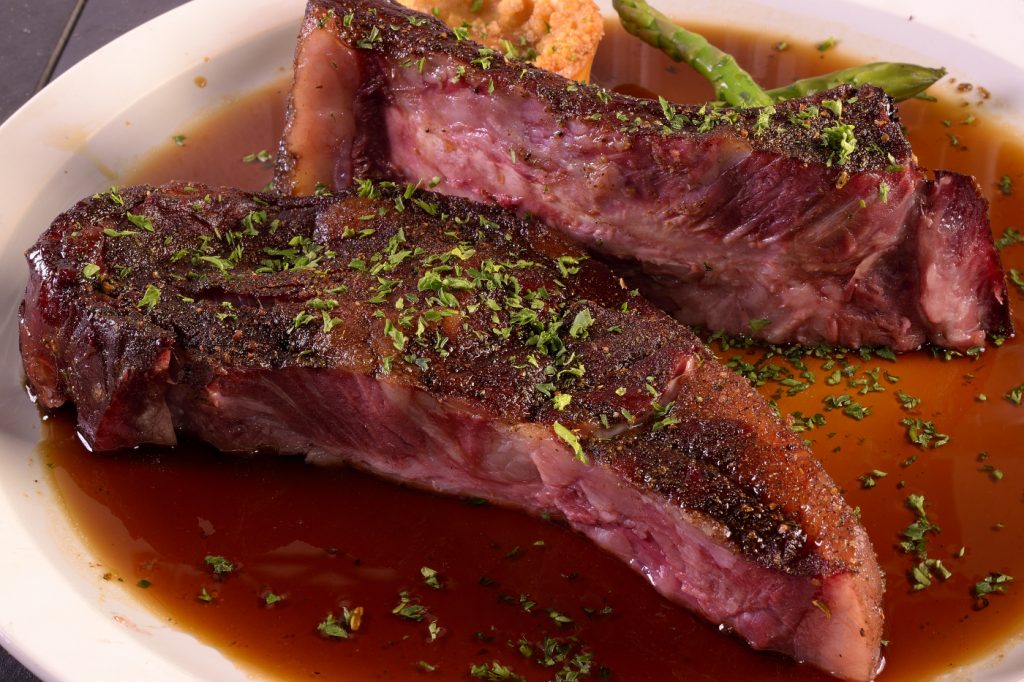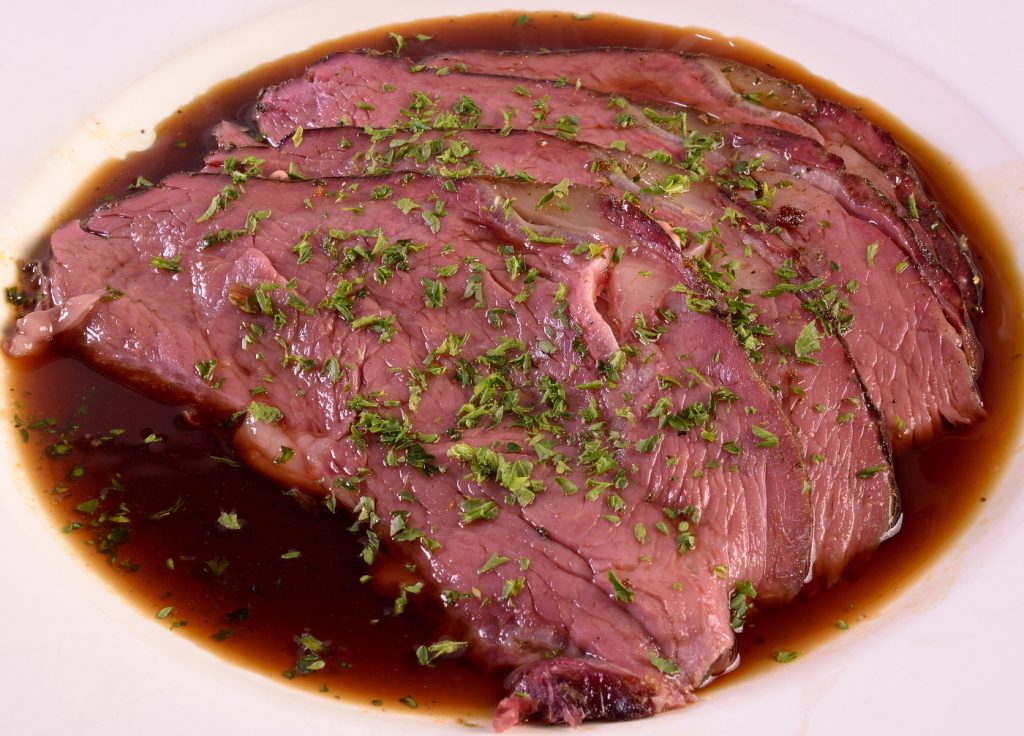 Norm
Be sure to visit us live on Facebook at SVR–Sous Vide Resources; Low Temperature Pasteurization, Sous-B-Q™, | Facebook