Is it a sauce? Is it a dip? YES!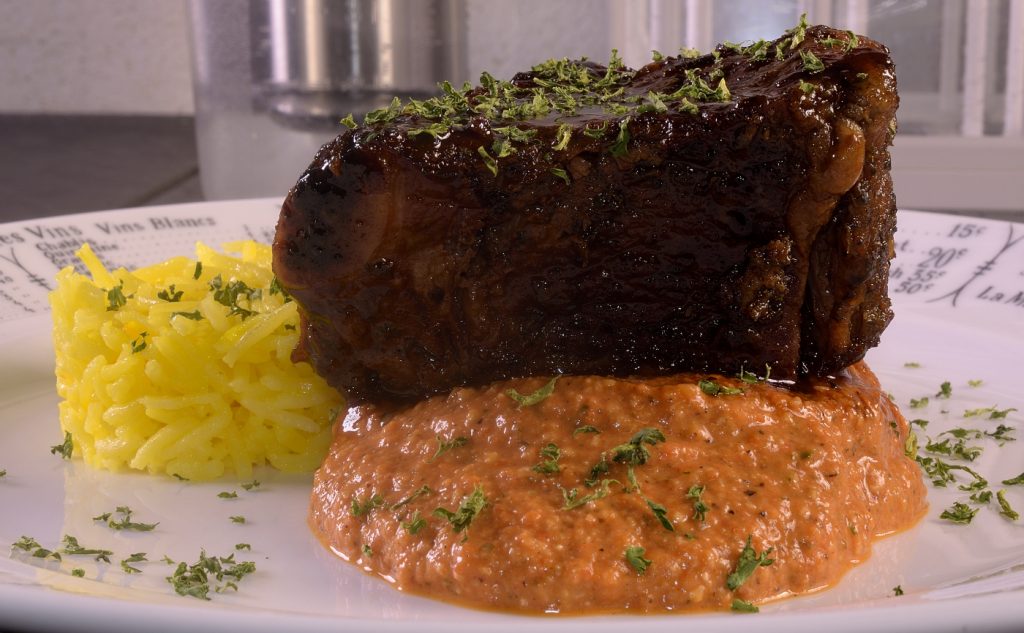 Ingredients:
Pumpkin seeds, 0.5 cups/60 g.
Red bell peppers, 2 each.
Yellow bell pepper, 1 each.
Roasted tomatoes, drained, 16 oz/450 g.
Stale bread, 1 oz/30 g.
Desired seasonings, as needed.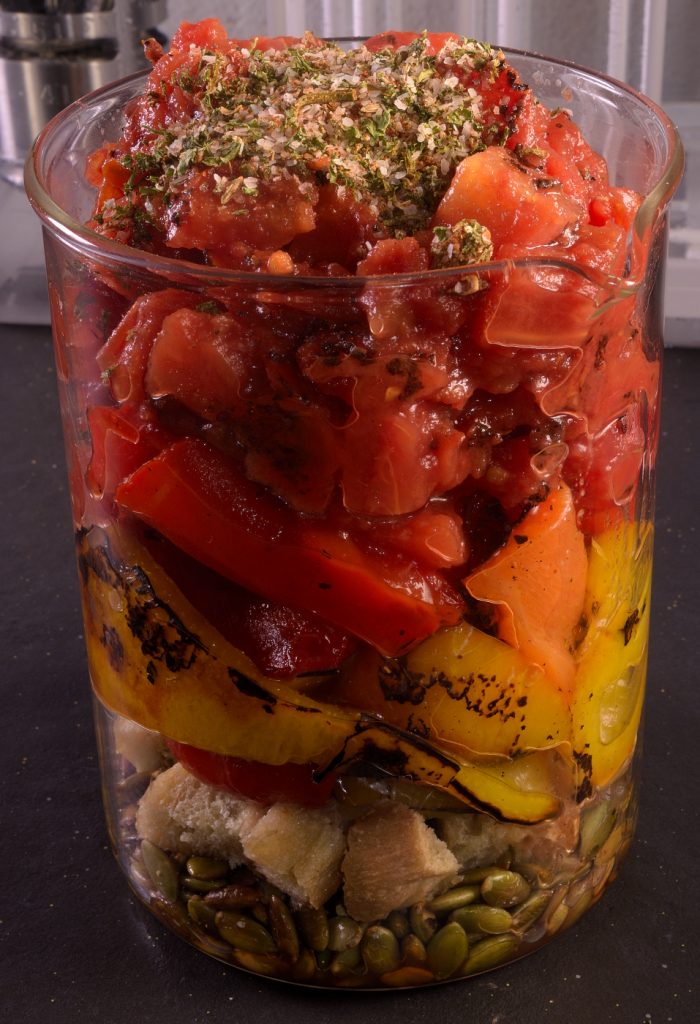 Procedure: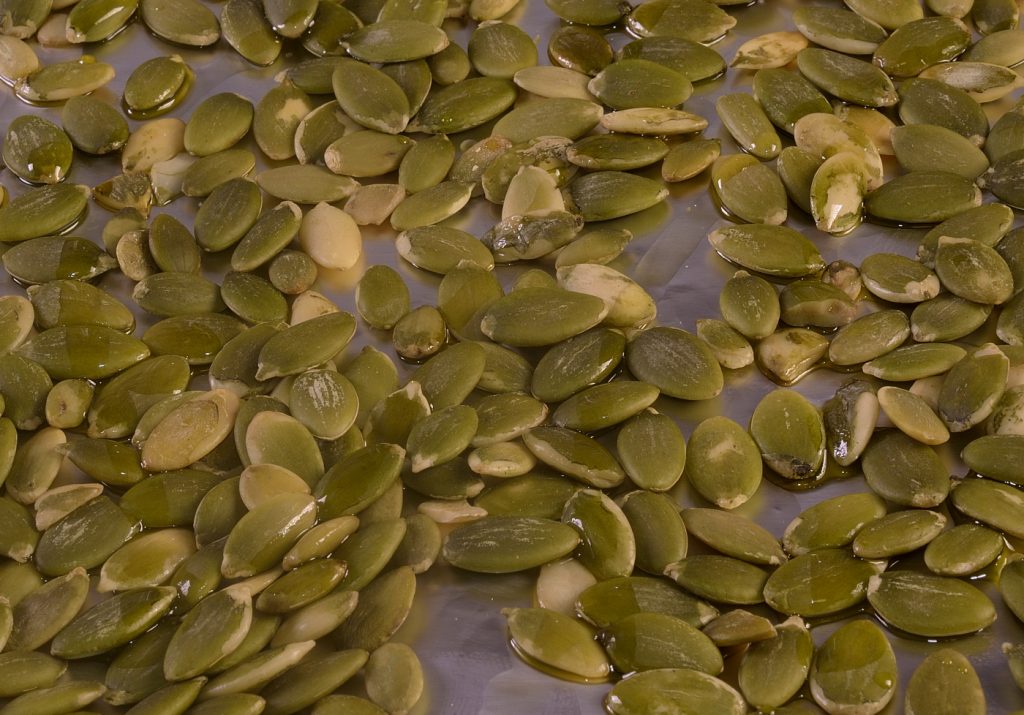 Toss the pumpkin seeds with a few drops of olive oil, spread flat and toast using the broiler function of the oven. Roast the peppers until black and blistered, allow to cool. Remove the papery skin, but do not expect the remove every last bit of peel. This is okay–it actually adds a bit of flavor. Roast tomatoes yourself or buy San Marzanos or the equivalent, Drain well. Cut stale bread into small pieces. Season as desired, the equivalent of a scant tablespoon of kosher salt. Add 1 oz extra virgin oil.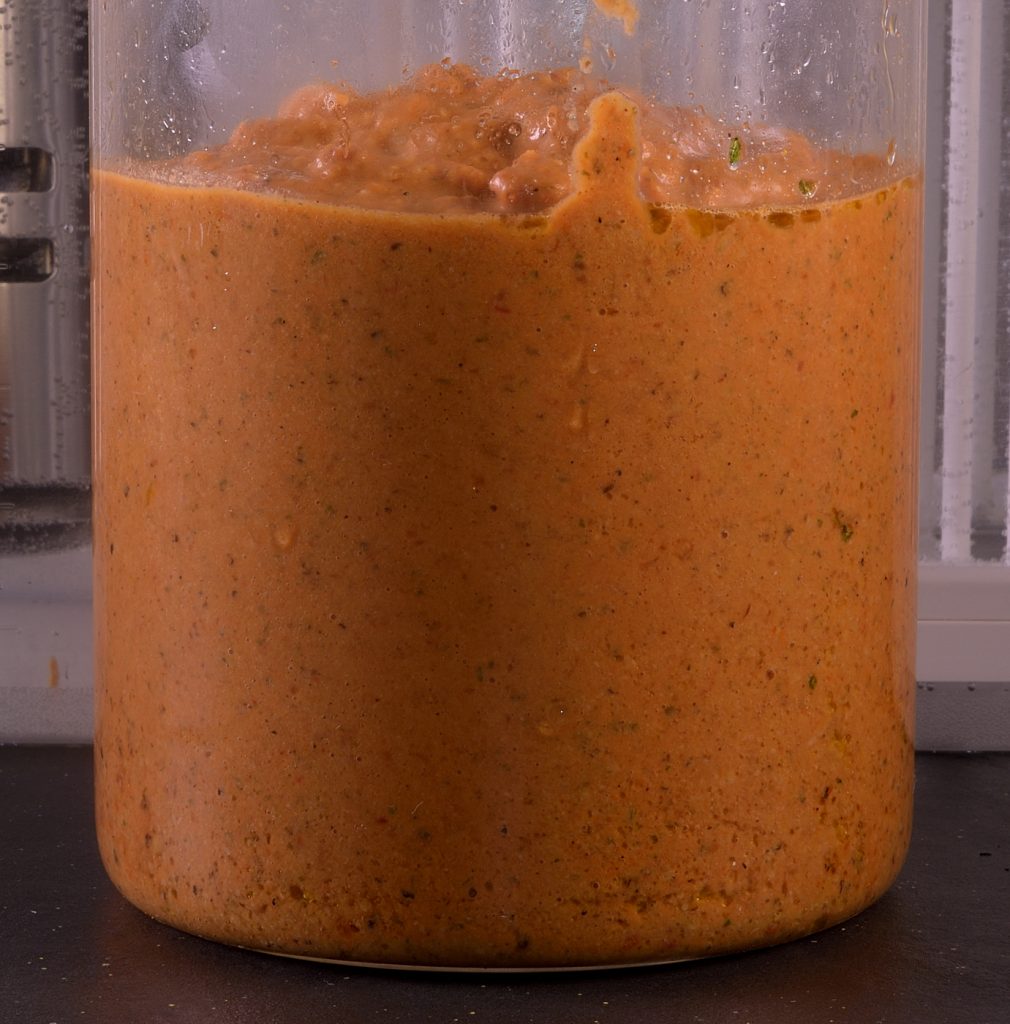 Blend until very smooth.
Served with beef short ribs on Lipavi.com.