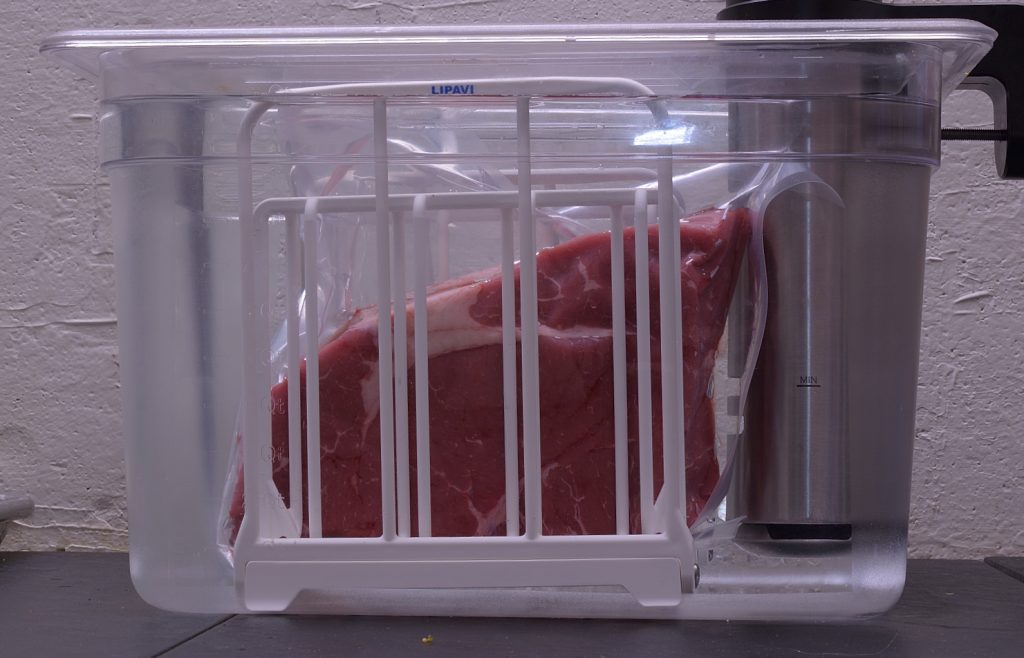 Above: Lipavi C10 container, N10 polycarbonate rack. Lipavi C10L lid.
Serves 4-6
Level of difficulty: 2.75
Ingredients:
Beef chuck roast/steak, approximately 2 lbs/1 Kg.
Powdered egg white, as needed.
Preferred seasonings of your choice–salt not to exceed 2 teaspoons/lb. of meat.
Onion, 0.5 each, chopped fine.
Tomato paste, 1 oz/30 g, diluted with
Red wine, 2 oz/60 ml.
Mushrooms, sliced, 2 oz.
Flour, 2 Tablespoons/20 g.
Water, 1 cup/225 ml.
Equipment requirements:
A large skillet, a wooden spoon and a spatula. This is one of those recipes.
Starting Point: No Patter, Just the Facts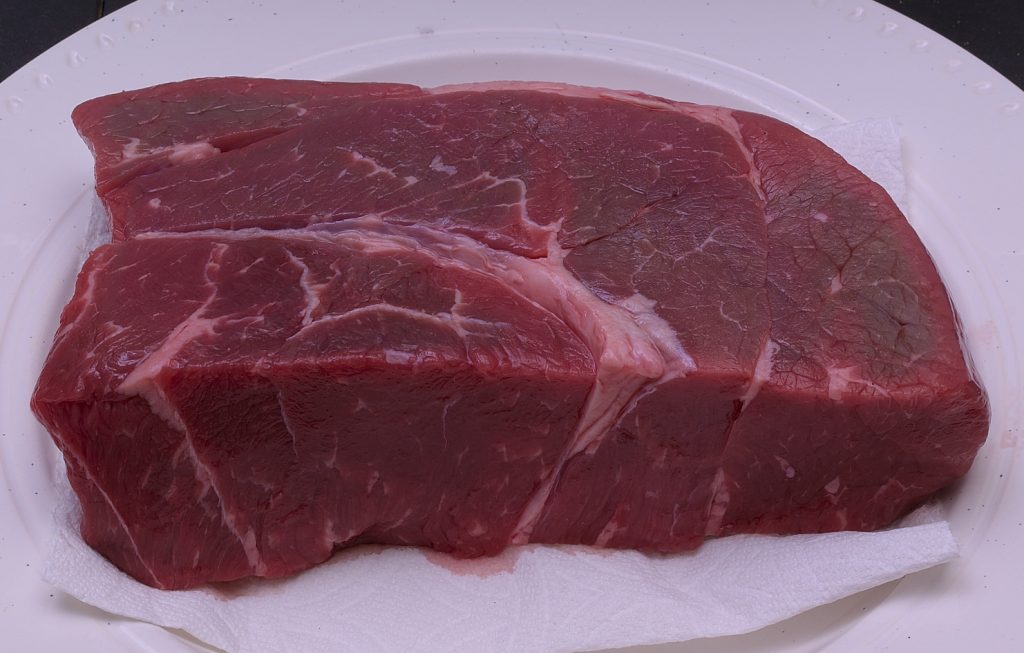 Preheat the sous vide bath to 128 F/53 C.
Vacuum seal the roast in heat rated plastic, stage into a rack and lower into the bath.
Process at 128 F/53 C for 48 hours.
We're In the pink now…
And in the pink we will stay…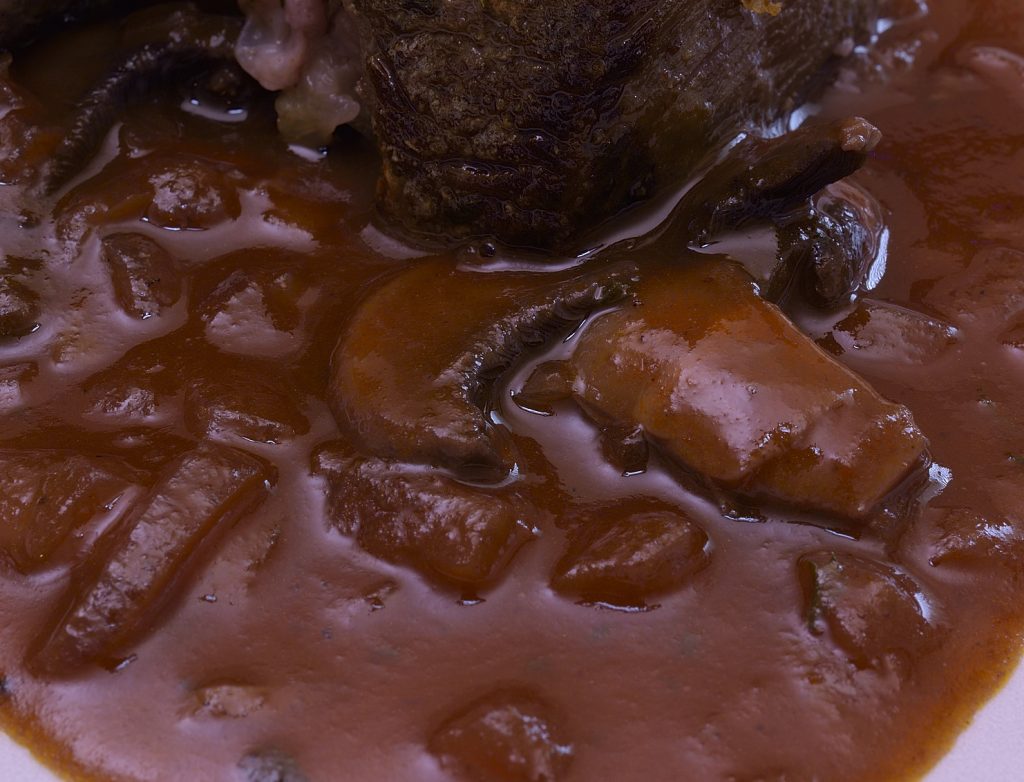 Family style…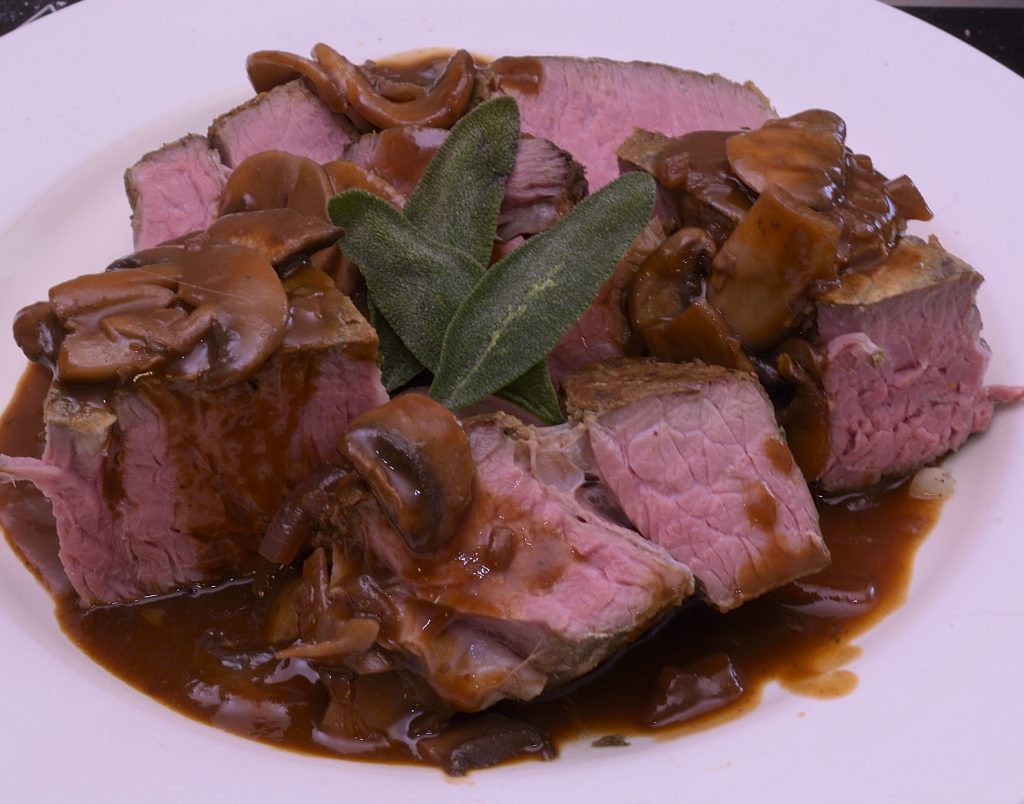 or ala Carte…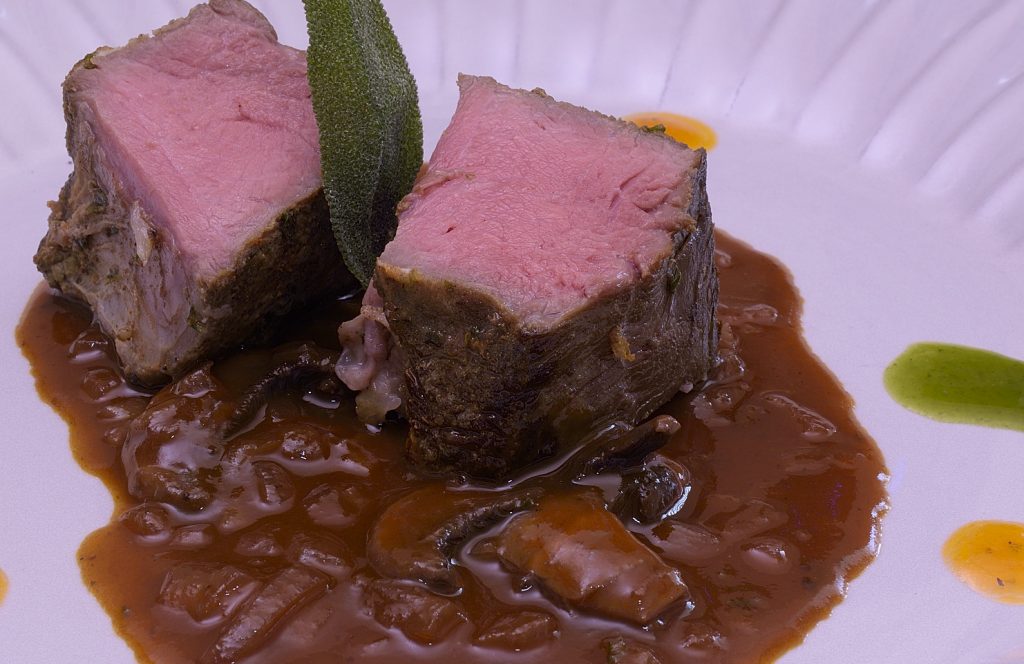 Norm King
Visit us on Facebook at https://www.facebook.com/groups/272128179509149/