The term "pan sauce" is misleading. While it is true that the sauce is assembled in the pan used to prepare an item, the sauce also consists of products that have already been prepared. Stock or Sous Jus is a necessity. Wine provides flavor, and even color, but not volume. A small amount of butter is added at the end to emulsify.
Ingredients:
Vegetable oil, 2 oz/60 ml.
Onion, 2 oz/60 g.
Celery, 2 oz/60 g..
Carrot, 2 oz/60 g.
Tomatoes, 1 each, cut into quarters.
White wine, 1 cup.
Flour, 2 Tablespoons.
Water, 5 cups/1.2L.
Equipment requirements:
Food processor.
Paper towels.
Kitchen towel.
Chamber or channel vacuum machine.
Large skillet, 12″/30cm.
Flat spatula or wooden spoon.
Kitchen strainer.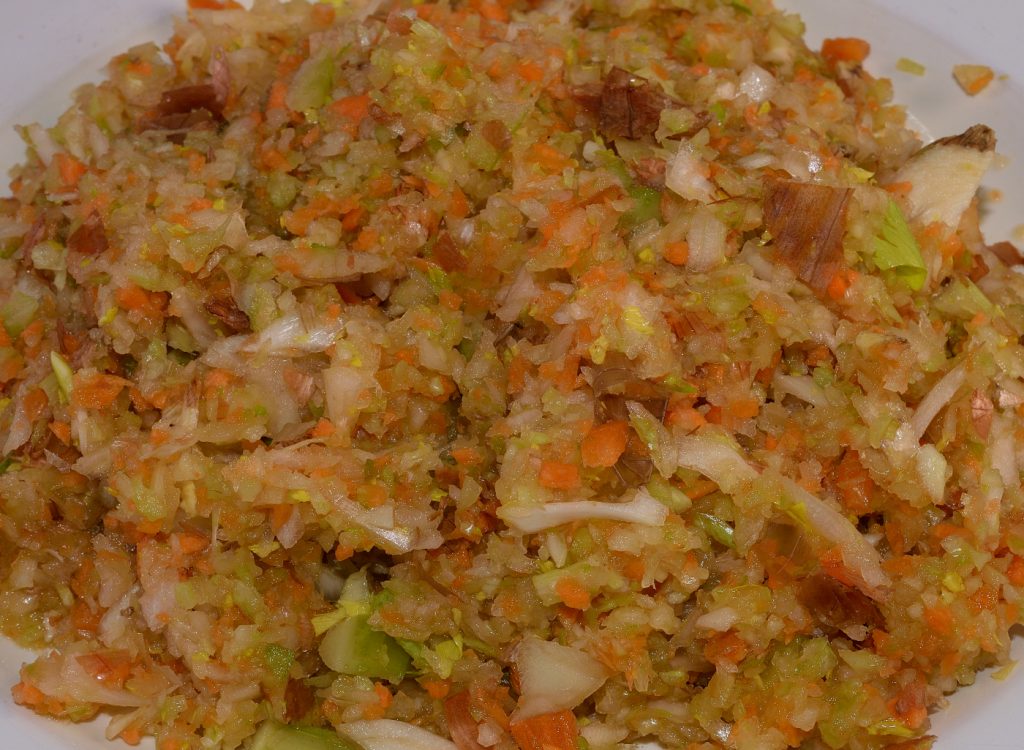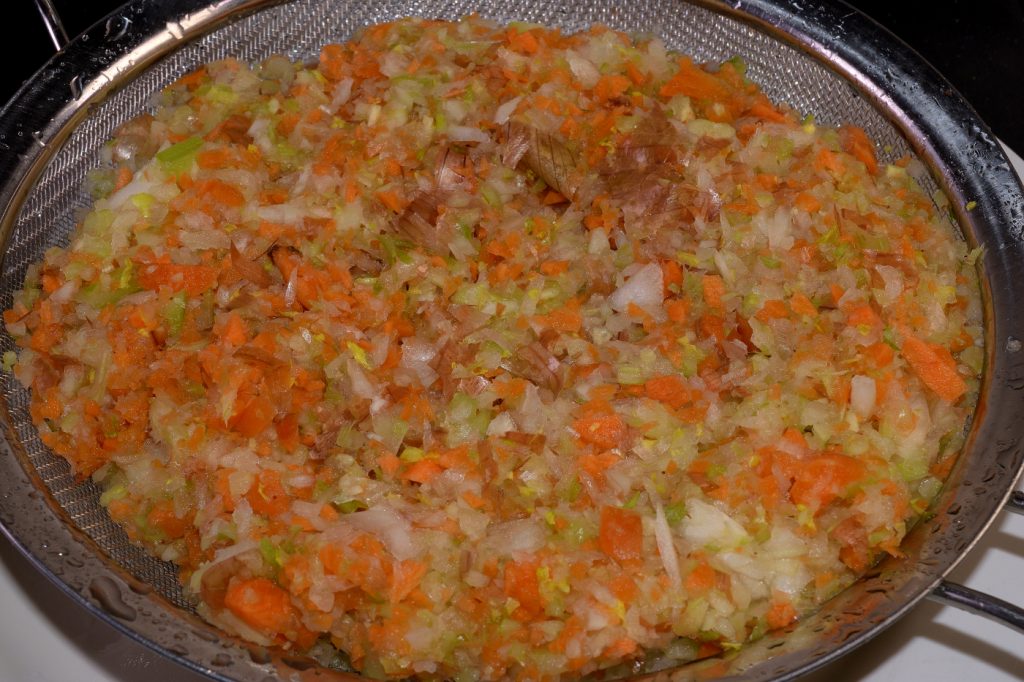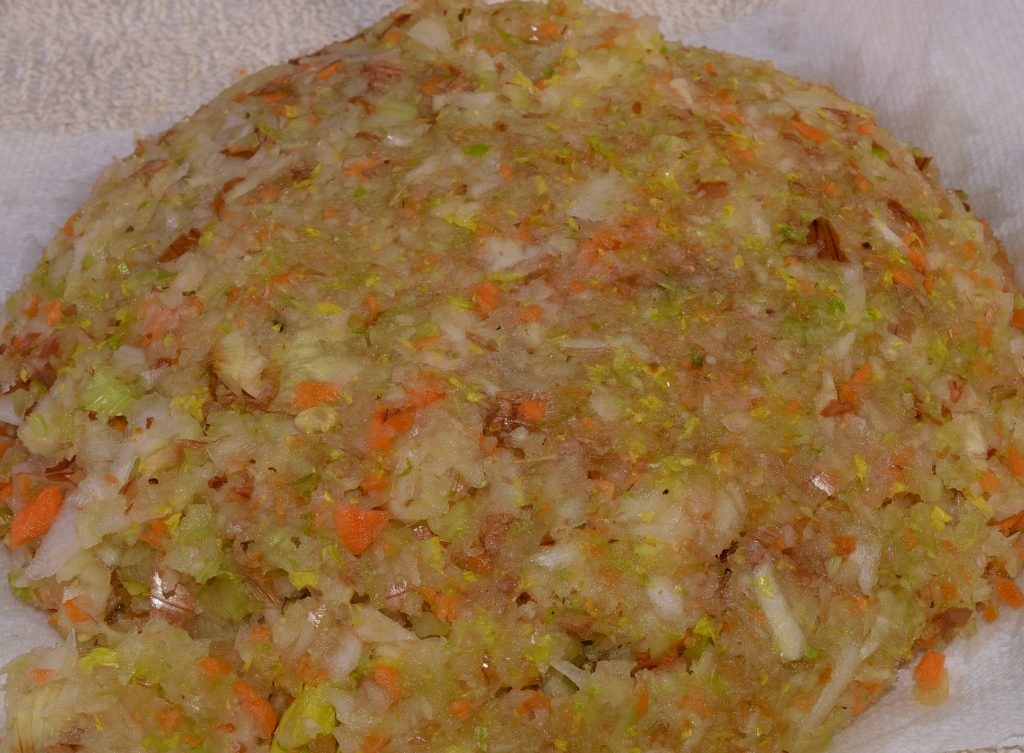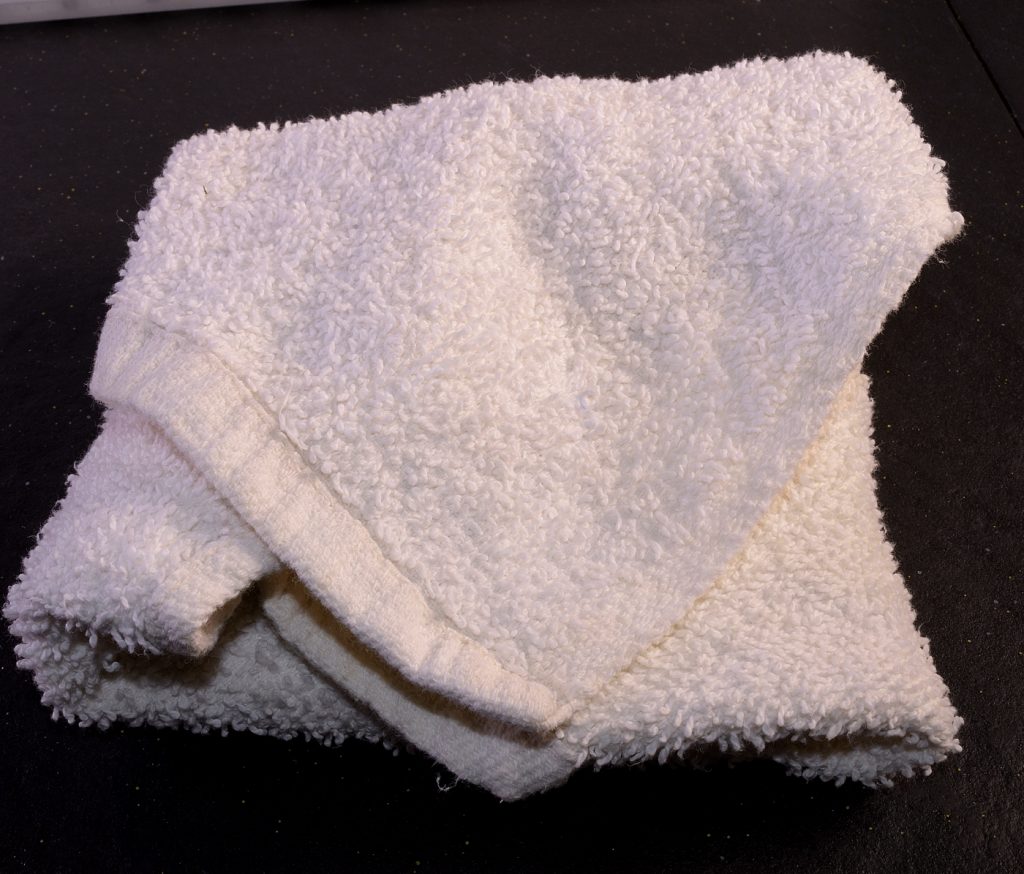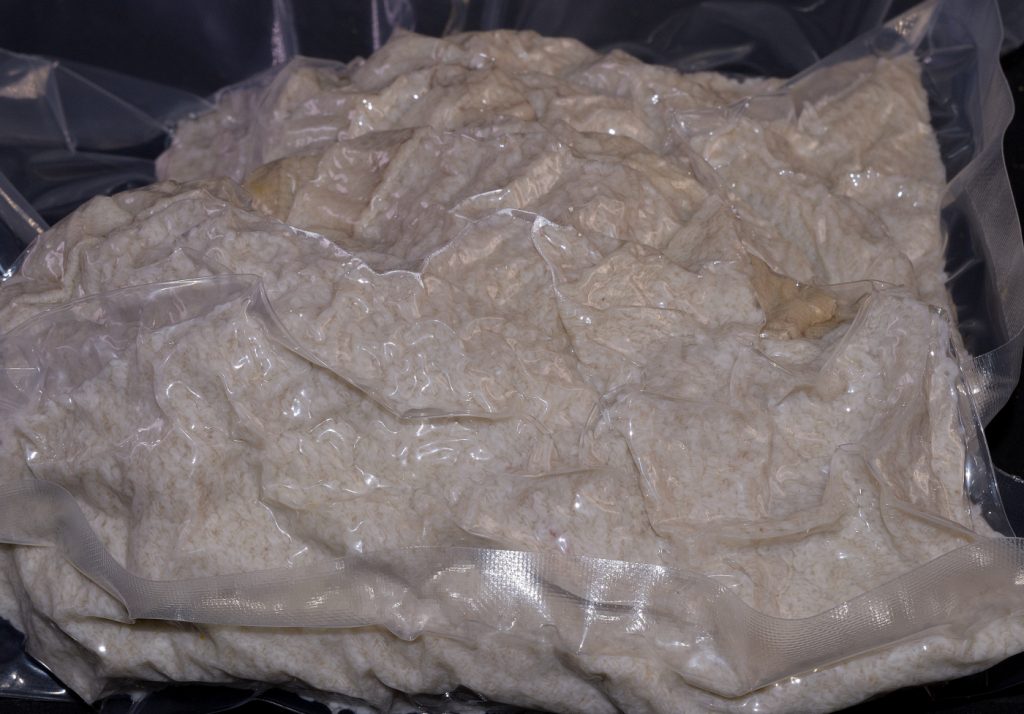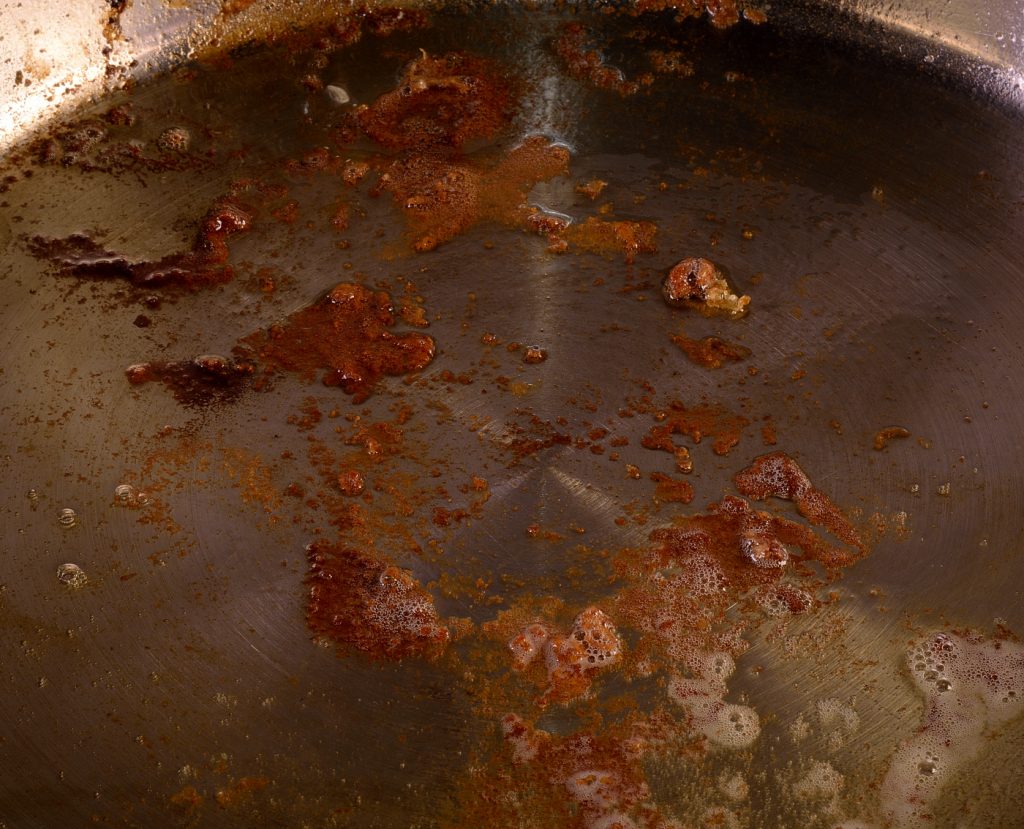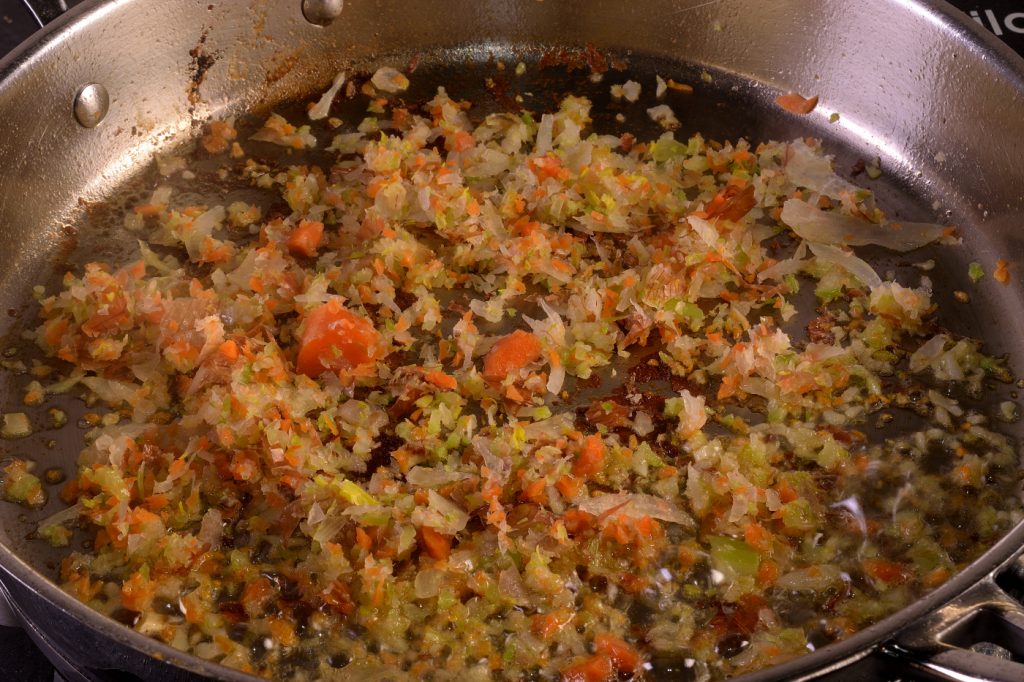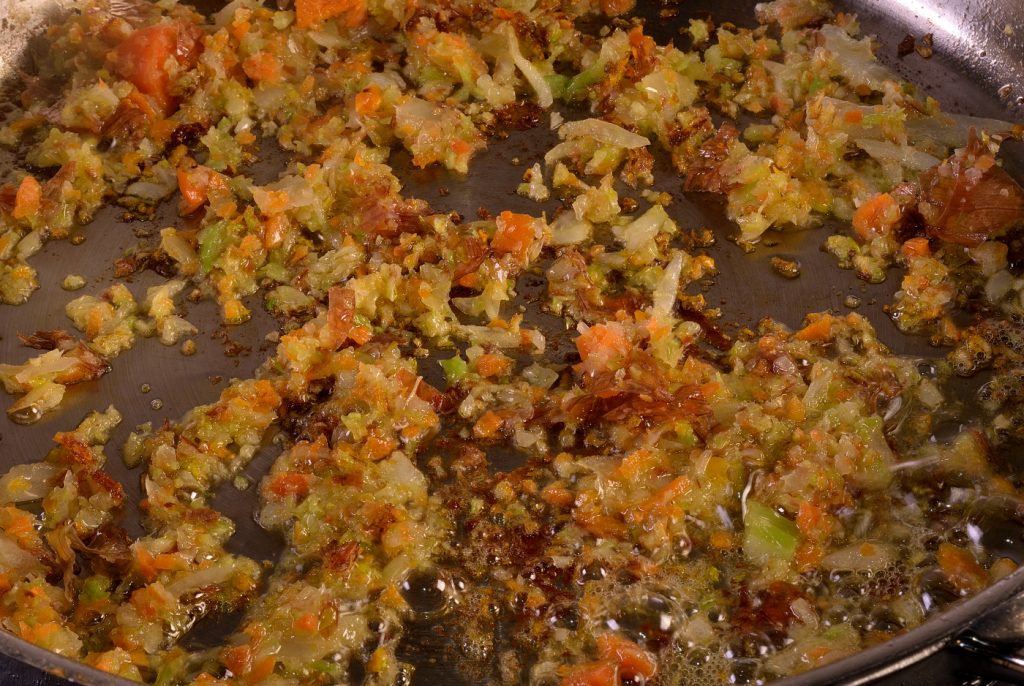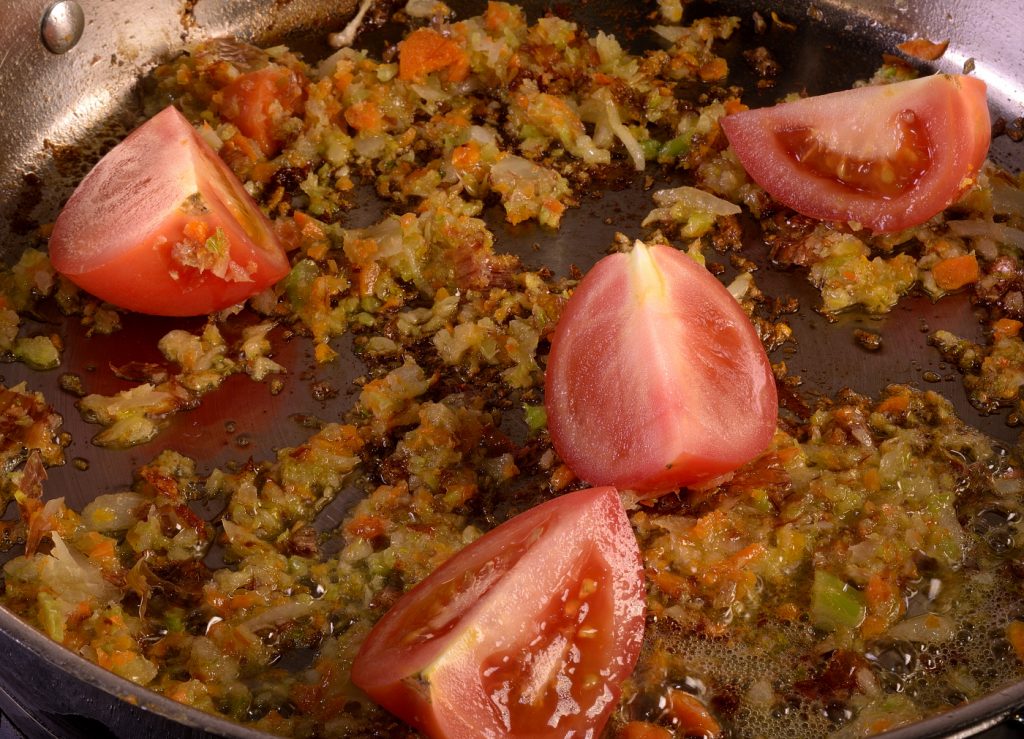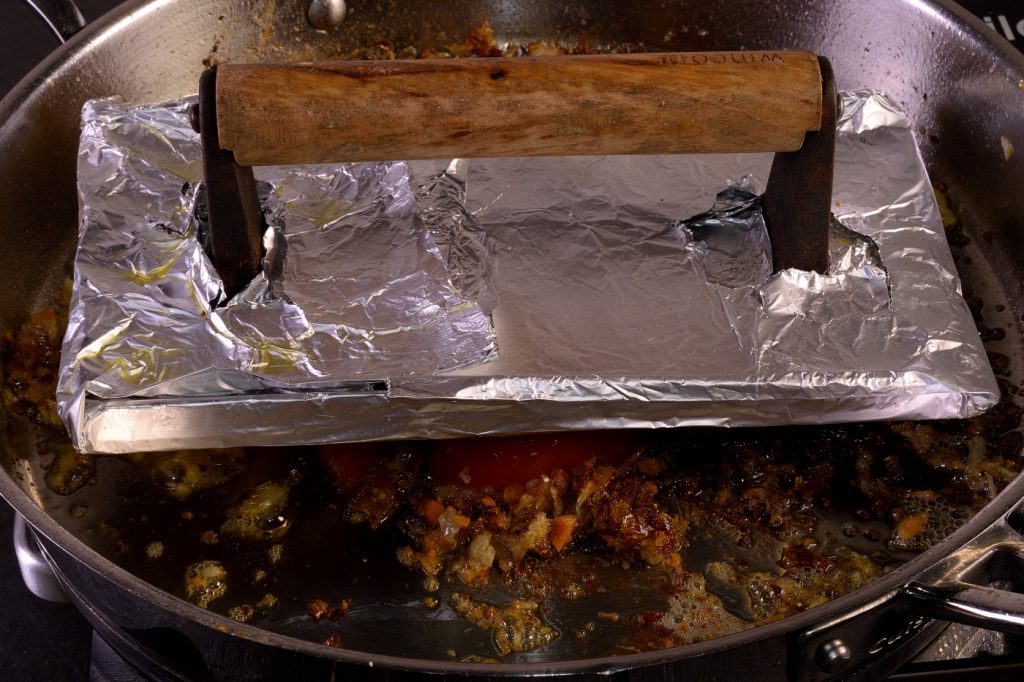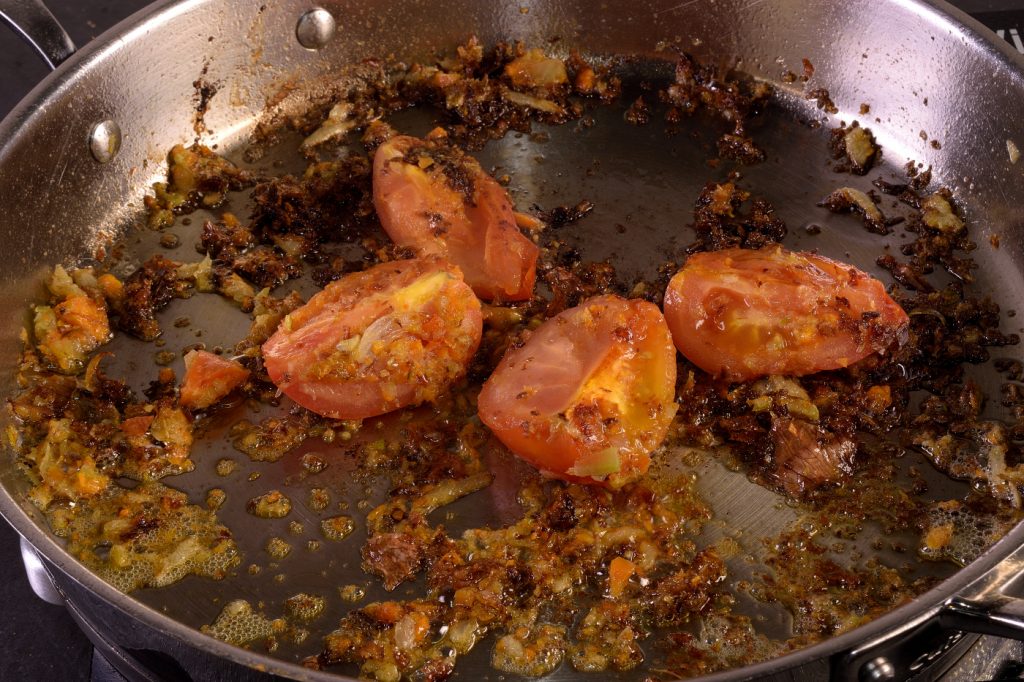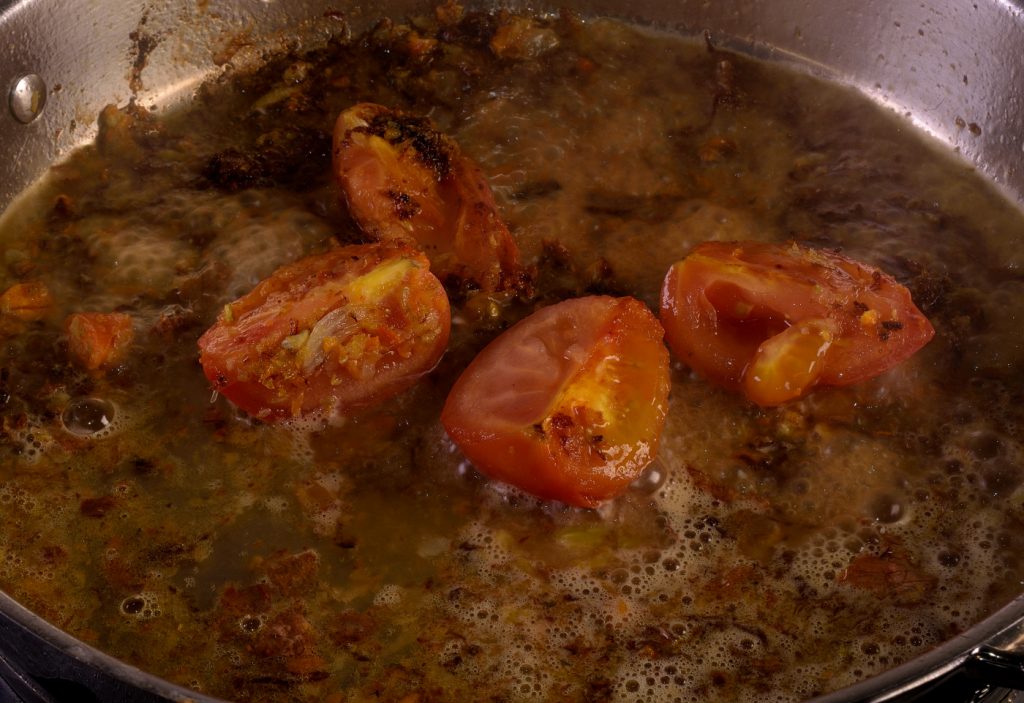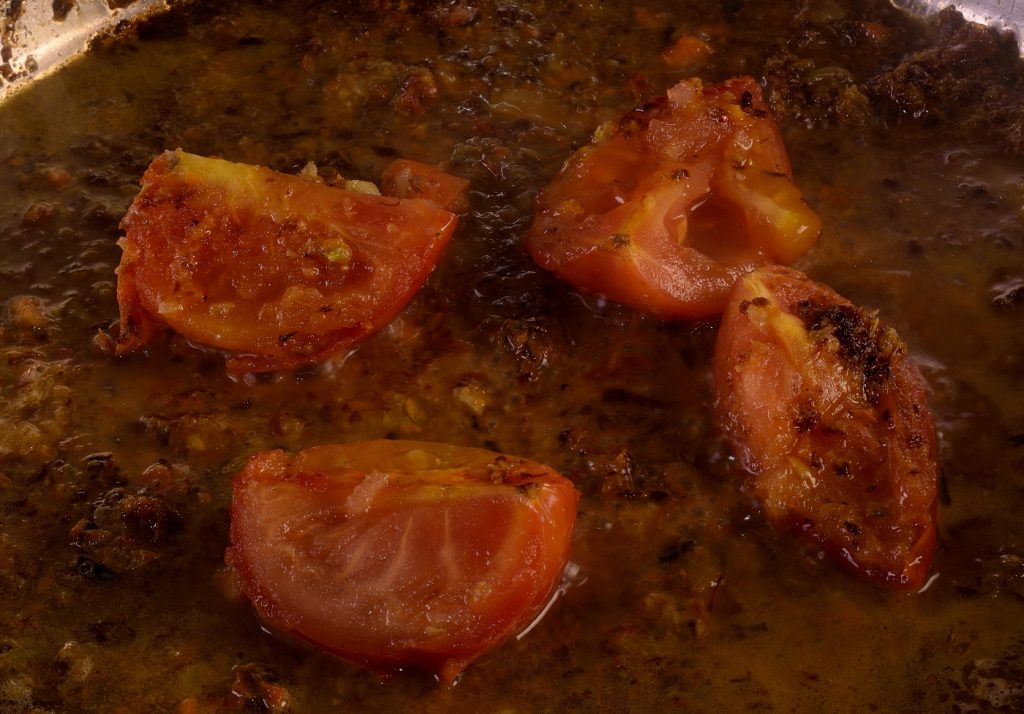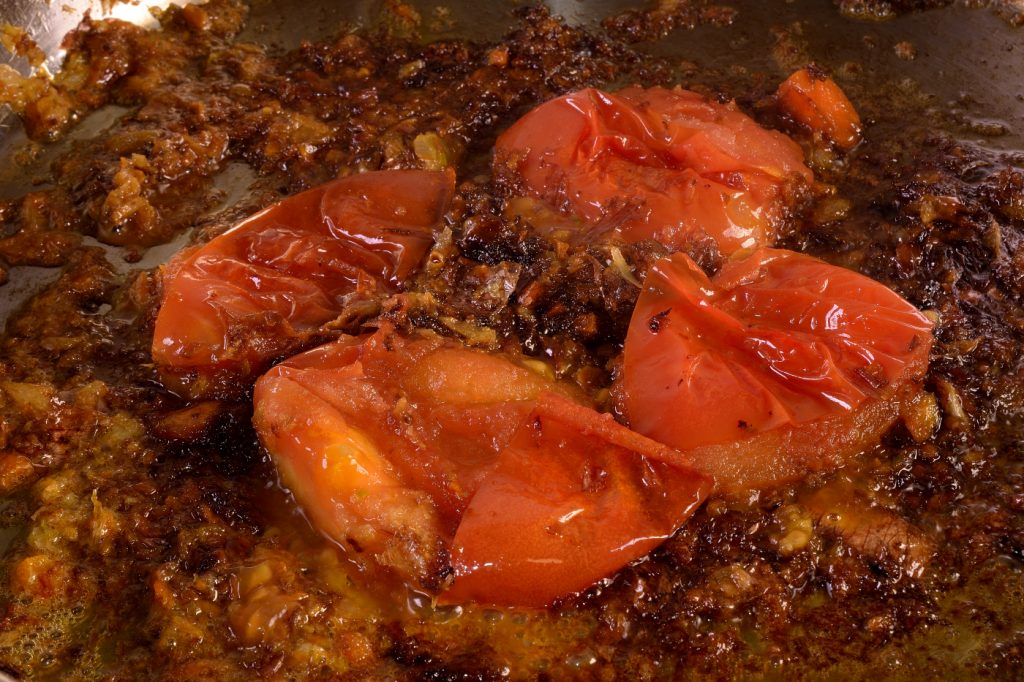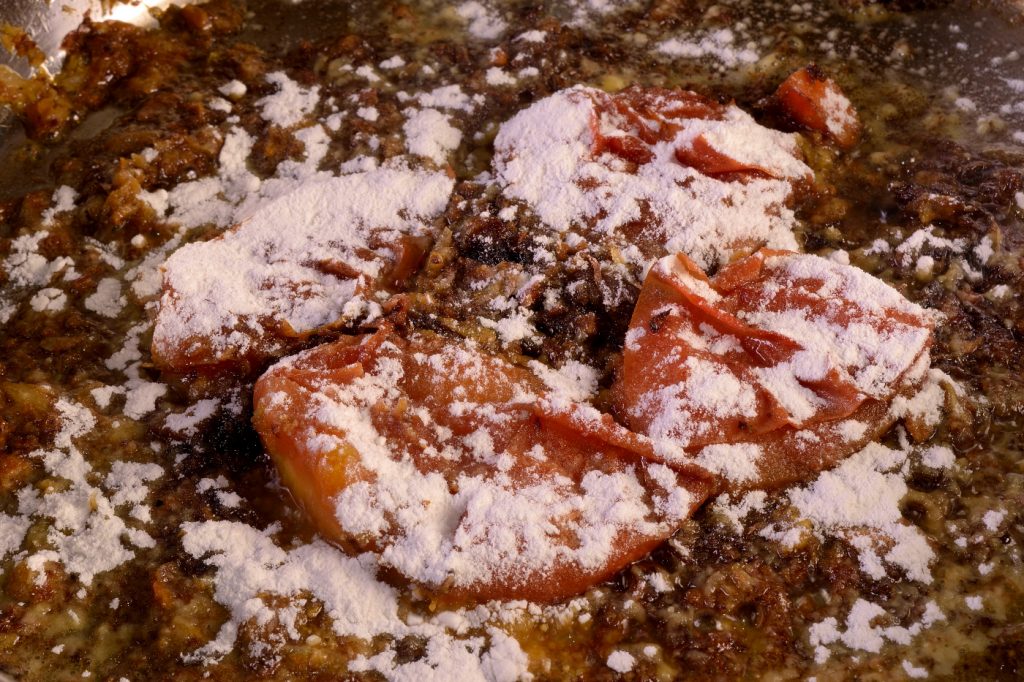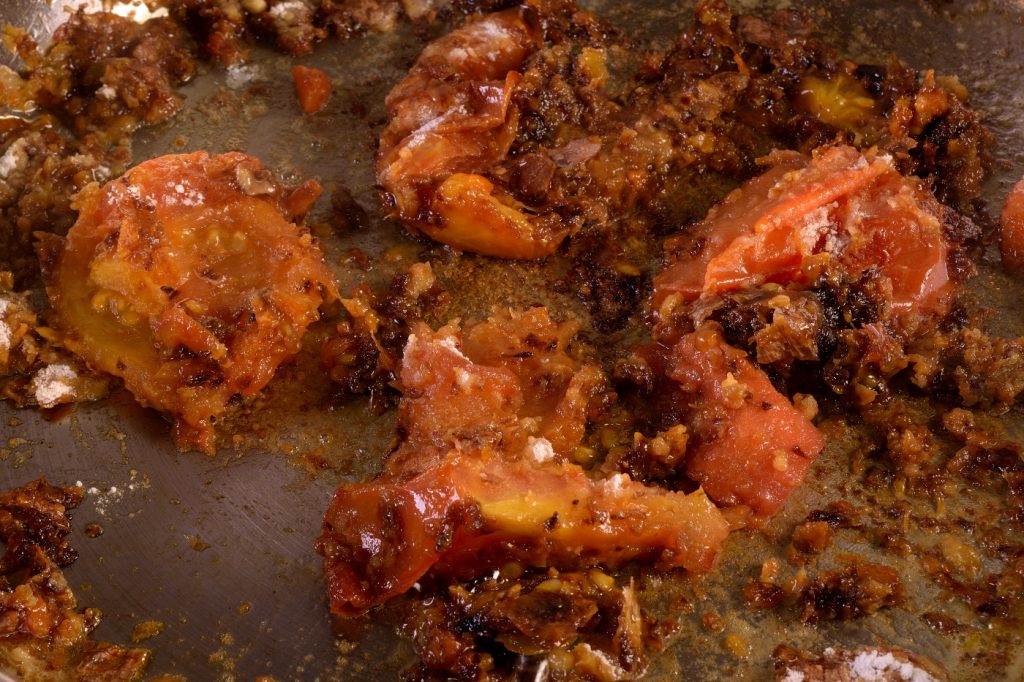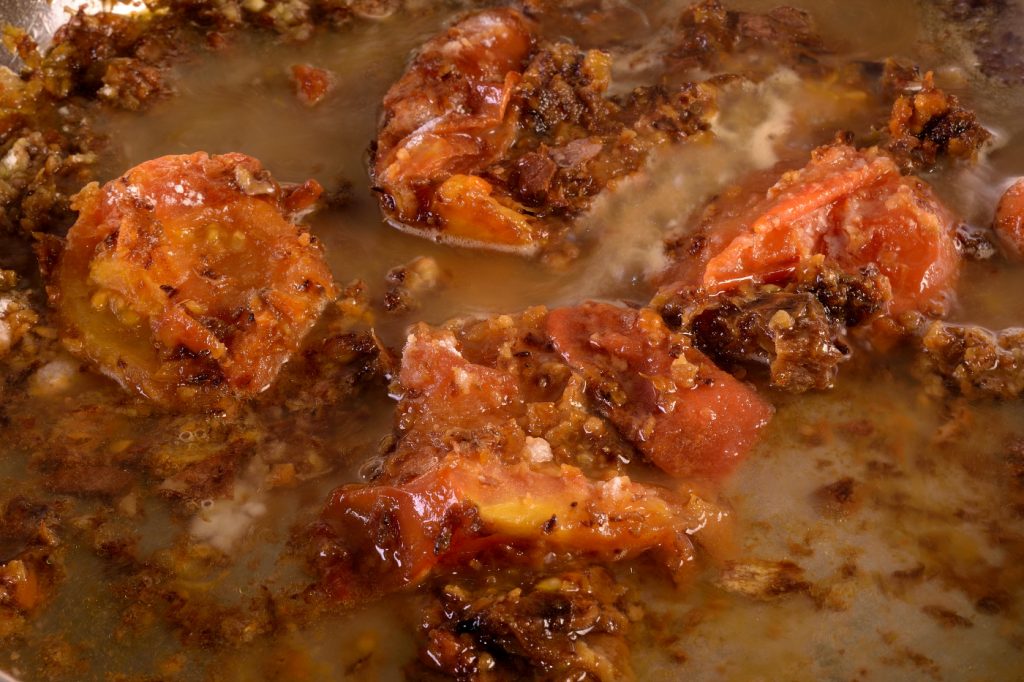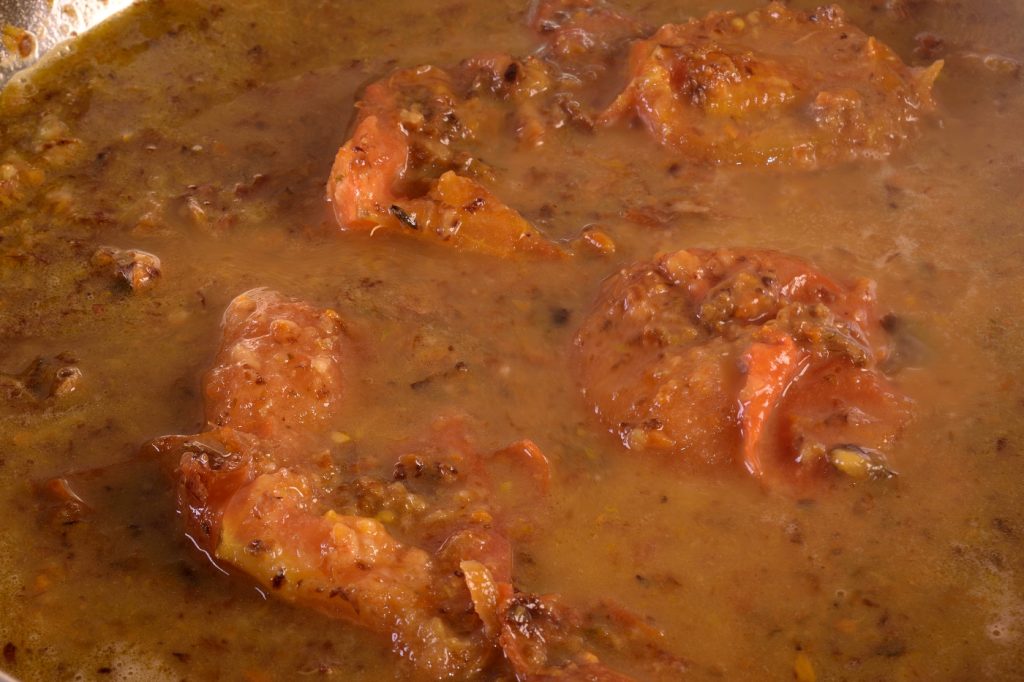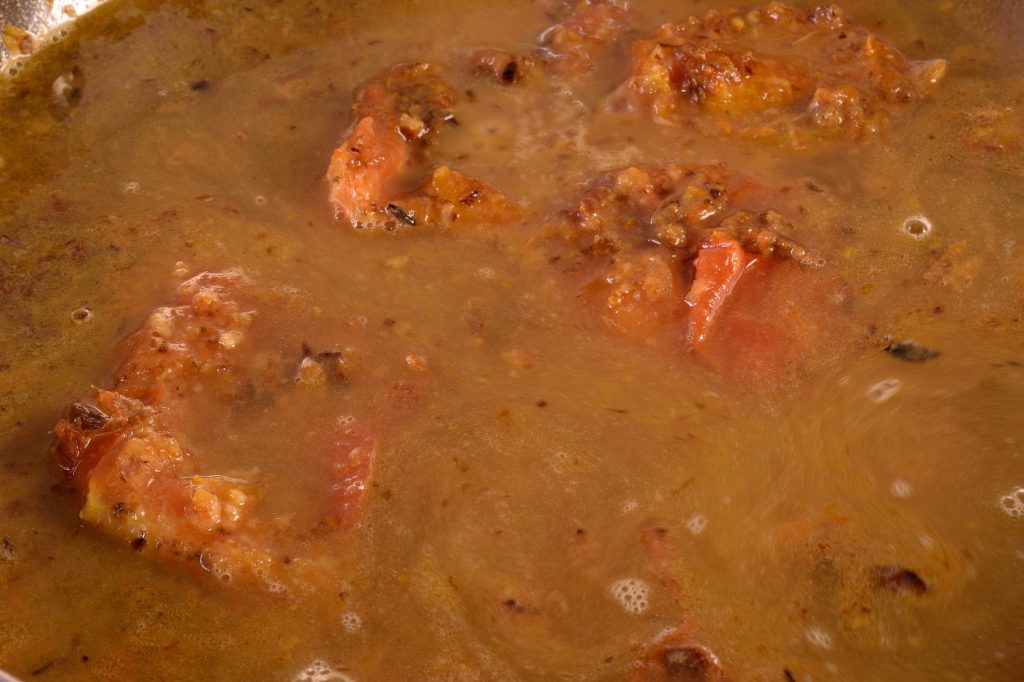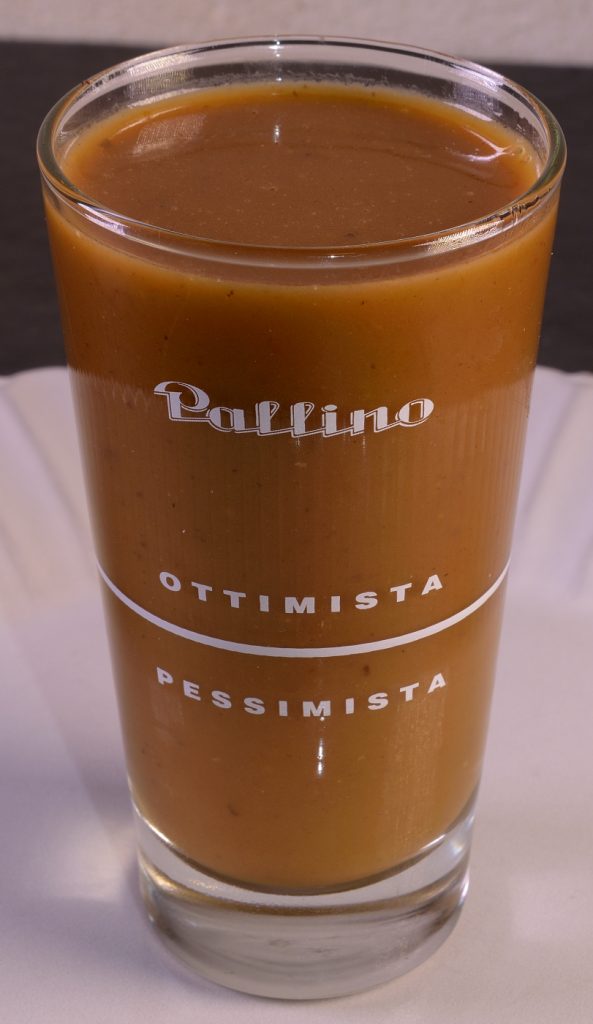 Norm King
Be sure to visit us on Facebook!