This thick syrup is used any time and anywhere that you want to add a sweet acidic note to any dish–great with chicken and pork, for example.
Ingredients:
Black grapes, 1 lb/450 g.
Blueberries or blackberries, 1 lb/450 g.
Plums, any kind, any color, 1 lb/450 g.
Sugar, 2 cups/4oo g.
Procedure:
Combine all ingredients and bring to a boil in a small sauce pan–be careful not to scorch. A microwave oven can also be used. Run through a food mill to remove pits, stems, and peels. Check for thickness and return to sauce pan or microwave oven to reduce to a very thick consistency. Strain again through a fine strainer and refrigerate in a squirt bottle. If it is too thick to distribute, a few seconds in the microwave (or sous vide bath) will loosen it–if it is too thin, it runs on the plate.
Below: Purple Surple, Brown Sugar Vinegar, Molasses Vinegar, Parsley Oil.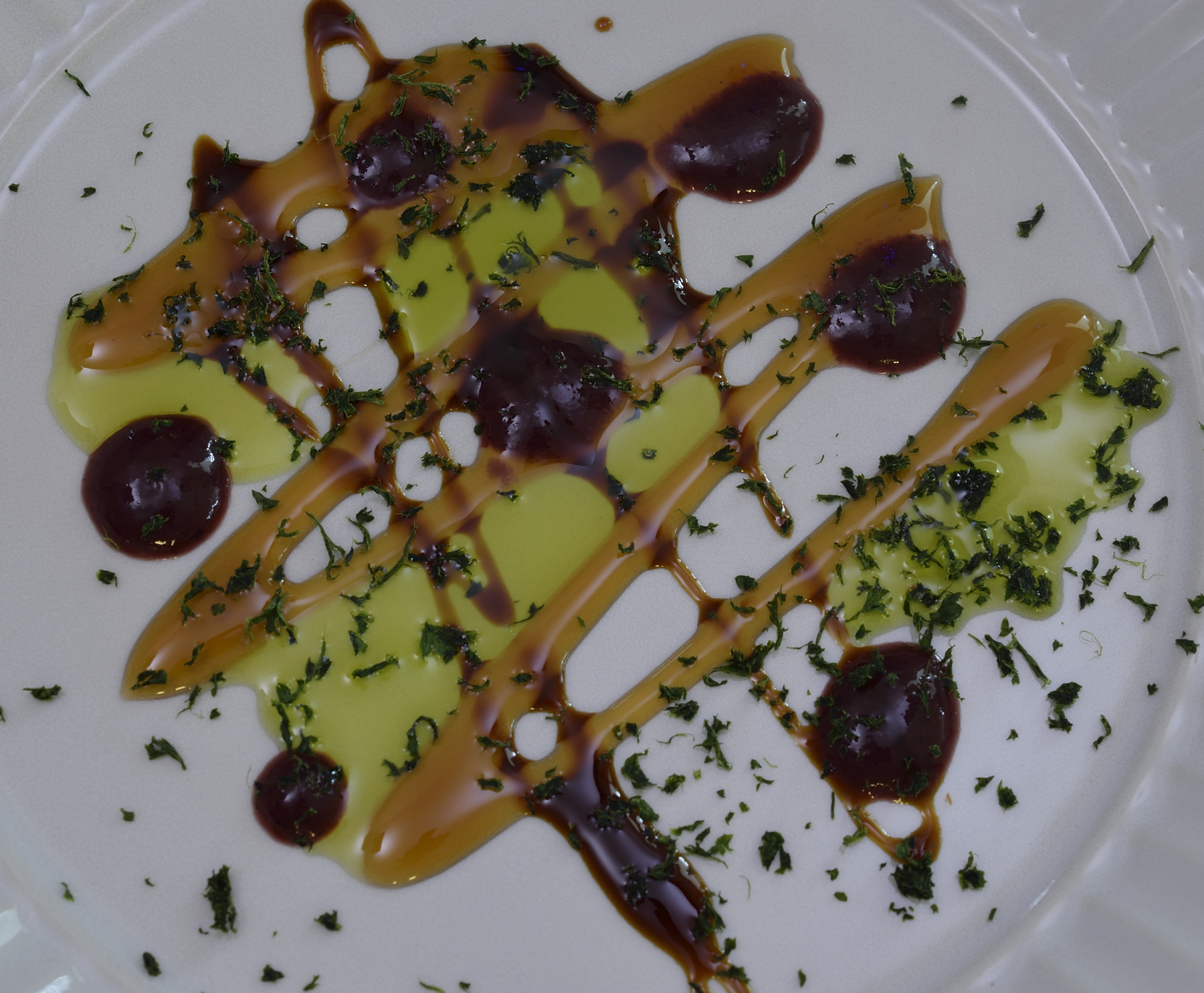 Norm King