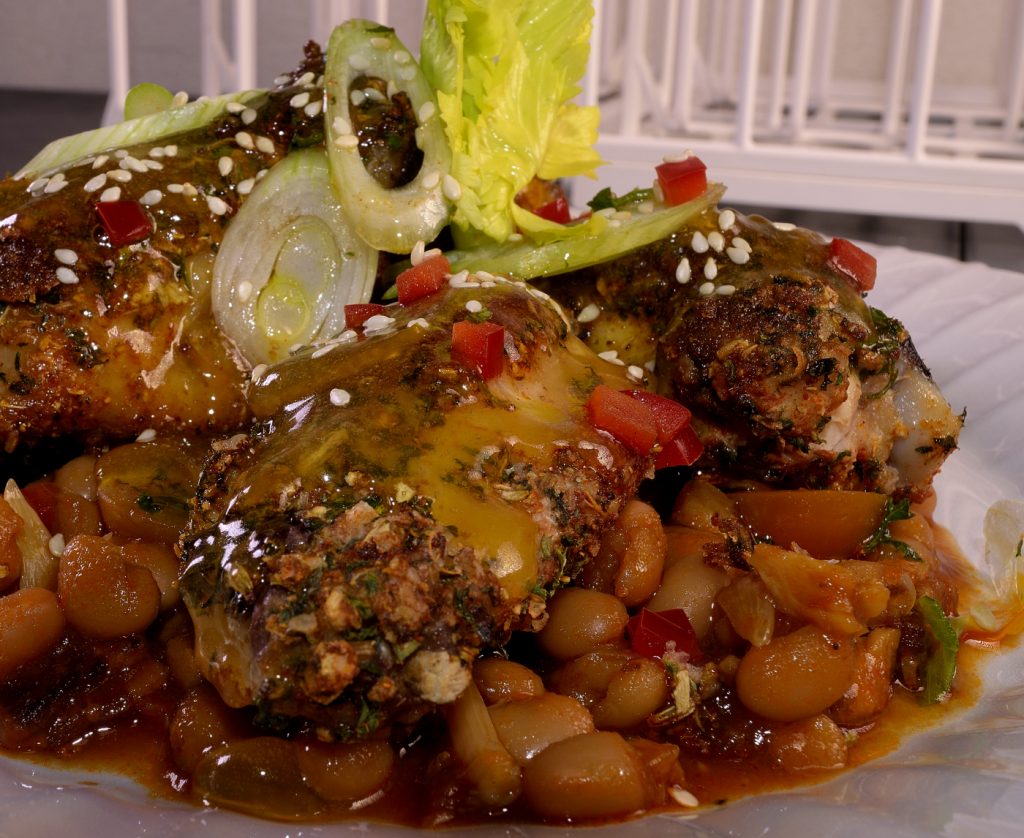 So called because of the high amount of bacon, garlic, and other features,
Ingredients:
Great northern beans, 1 can, drained, 1 lb./450 g.
Bacon, 3 oz/90 g.
Garlic, smashed, 2 oz./60 g.
Ketchup, 2 oz./60 g.
Ginger, dried, 1 teaspoon.
Worcestershire, 1 Tablespoon.
Water 1 cup/225 ml.
Molasses, 1 teaspoon.
Frank's hot sauce, 1 Tablespoon.
Procedure:
Cut bacon into thin strips and fry until crisp. Add the smashed cloves of garlic and reduce heat. Cook until tender but do not brown. Add ketchup, cook down until it starts to pop and stick to the pan. Add the ginger and Worcestershire sauce, continue reducing. Add beans, water, molasses and Frank's hot sauce. Simmer for half an hour to desired consistency.
Norm
Visit us live on Facebook at SVR–Sous Vide Resources; Low Temperature Pasteurization, Sous-B-Q™