Version #2–Rib Eye Carpaccio-ish
There a zillion versions of "Carpaccio," and many of them do not even utilize beef–horse meat, octopus, ahi tuna are also employed–even in Italy. Discussions of authenticity degenerate into all-night, alcohol fueled vitriolic arguments on a regular basis. We will eschew these circular flagellations and self-define as something that is red, green, and FLAT (like a painting by Vittore Carpaccio).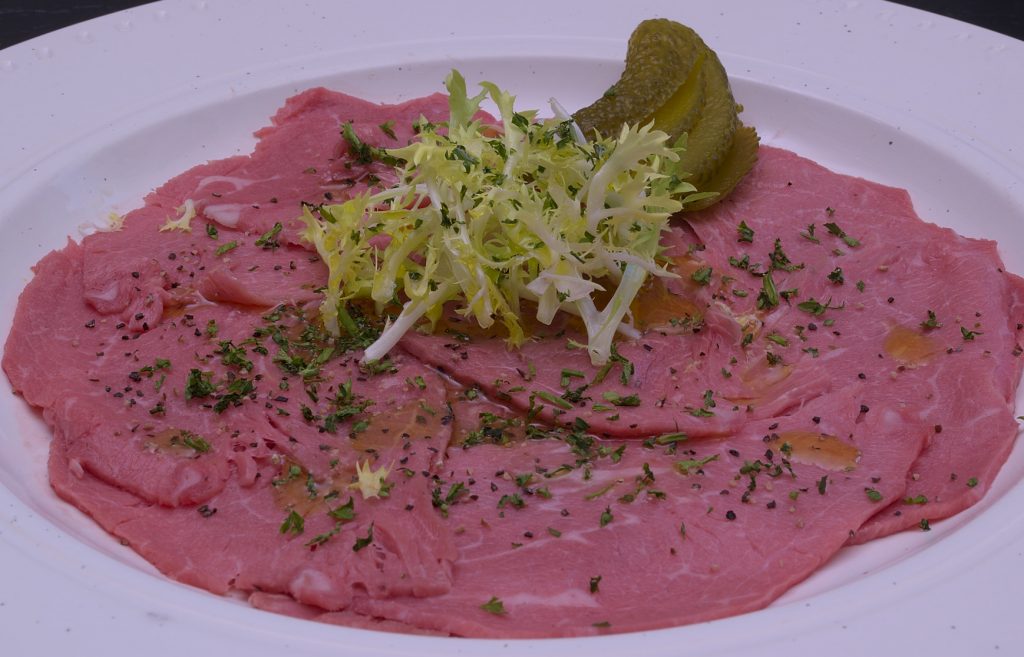 Sliced as thin as possible (I use a small deli slicer), S+P, EVOO, frisée/curly endive, parsley and a pickle.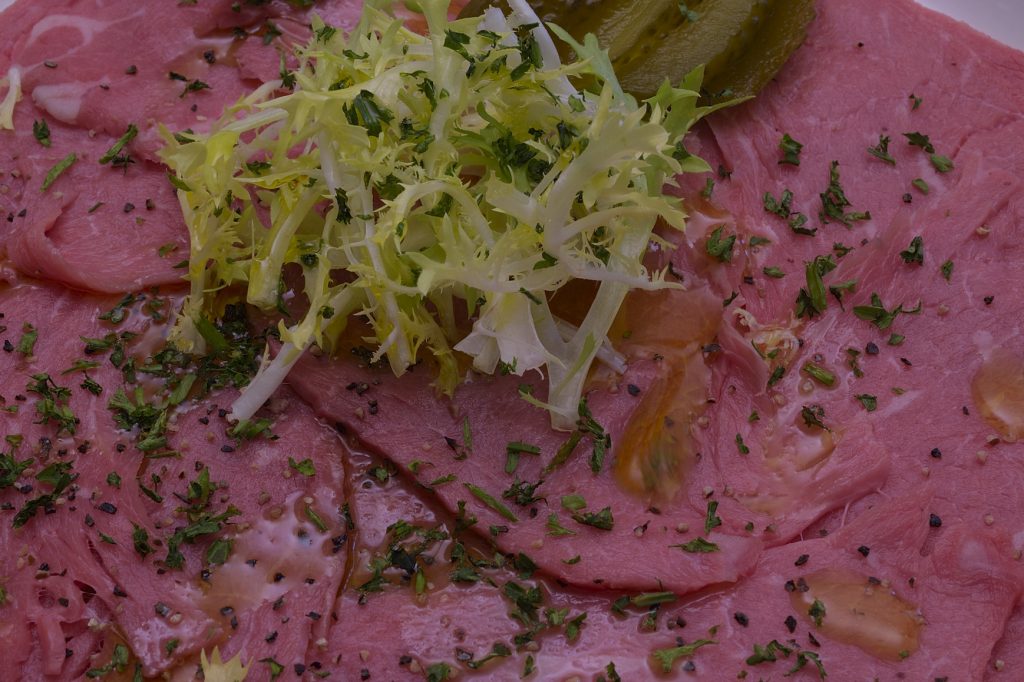 I know, I know…"It's supposed to have capers and Reggiano and, and, and…" Nobody is stopping you, knock yerself out. The original version was improvised, simple and raw, and this was like that.
Version #3–Rib Eye Deli San
Stuff you'll need (other than the pasteurized rib eye from yesterday):
baguette.
butter, room temperature.
pickles, I used sweet.
frisée/curly endive.
cheddar cheese, saving the Point Reyes blue cheese for another day–watch for it.
mayonnaise.
fresh parsley, chopped.
I broke down the carpaccio, sliced some more of the beef, and gathered everything but the bread on the plate so I wasn't scrambling all over. Other than for eggs, my scrambling days are over.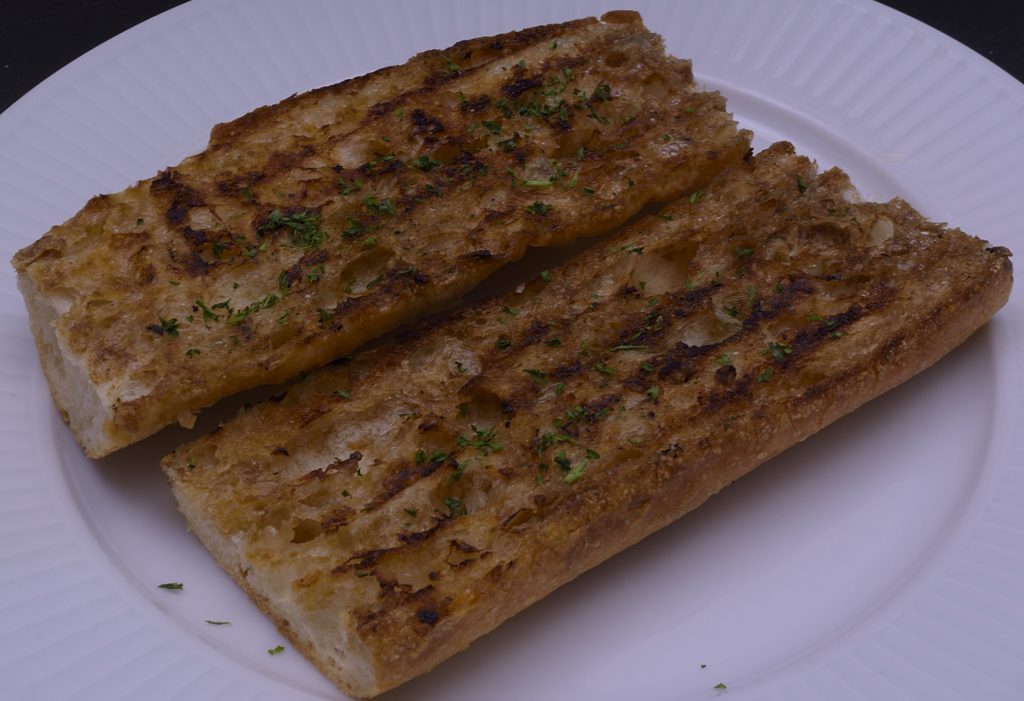 Split the baguette lengthwise, spread lightly with butter and grill or oven broil until it's brown. Spread lightly with mayonnaise, because, well, I like mayonnaise. Mayonnaise is a French sauce, a genius creation.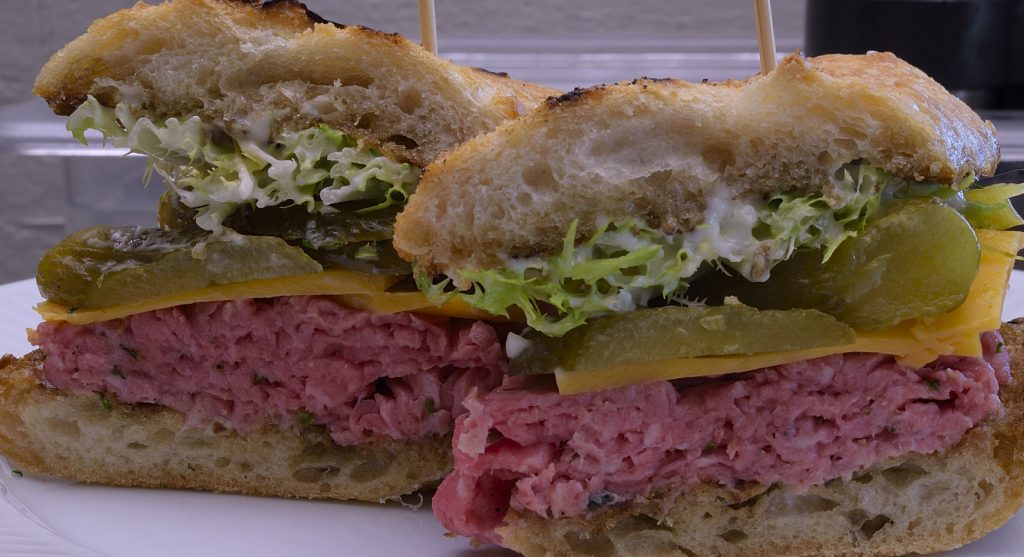 Make a sandwich.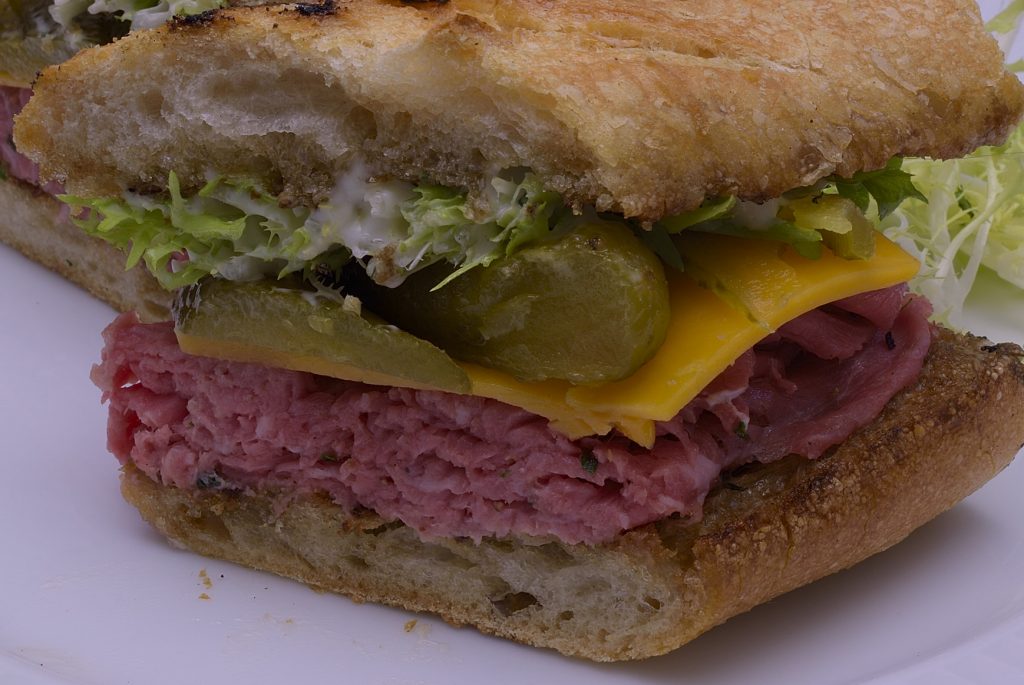 Meat on the bottom, then cheese, then pickles so they stick to the cheese. There are no tomatoes in this sandwich, but while I'm on the subject, tomatoes must NEVER touch the bread in a sandwich. That's one of those things that was beaten into me long ago. Tomatoes stain the bread, and we can't have that, now, can we?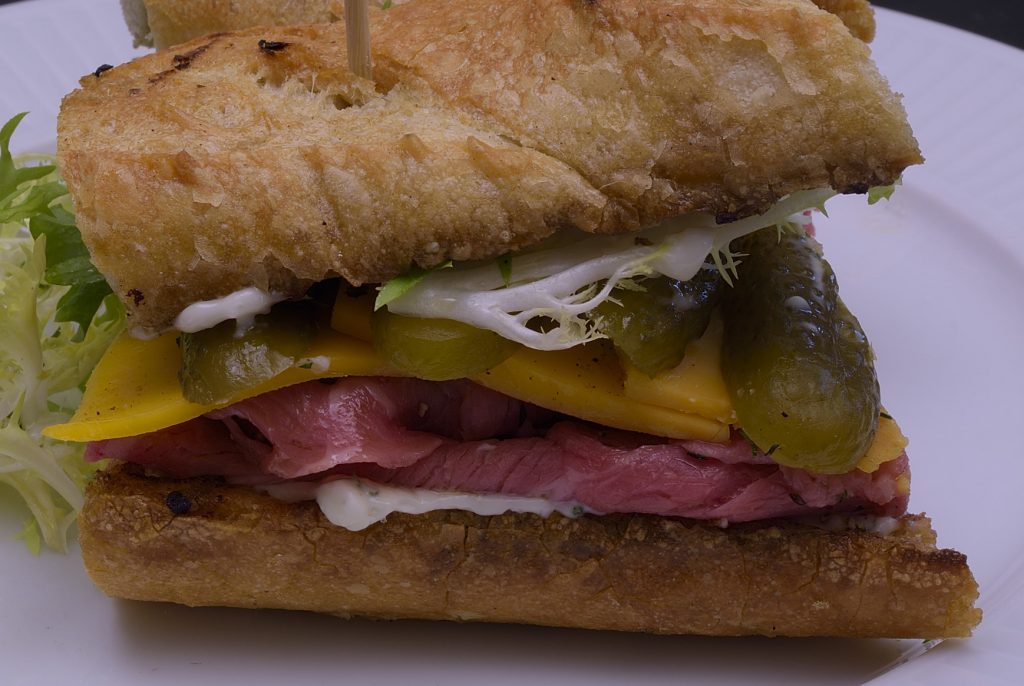 The frisée sticks to the mayonnaise on the bread. Skewer and cut. Click below to go to the next page.