I just love the sound of that word, "Pastrami." It sounds Italian, but it's not.
Pastrami Hash is based on the same principle explained in two articles previously published on this site, so, for more information about hash itself, take a gander at Prime Rib Hash and Poultry Hash.
While Corned Beef Hash is the most familiar incarnation, corned beef and pastrami are quite similar. For the most part, pastrami is pepper/spice crusted smoked corned beef. That makes for a very hearty and substantial breakfast or brunch item. This is also one of those  "1 day in advance" kinds of procedures; don't expect to get up early and do the whole thing. Better to prep in advance and sleep in!
No, the eggs didn't really come from hedgehogs. The eggs are fashioned to RESEMBLE hedgehogs.
Ingredients:
2 eggs for the entree.
1 egg for eggwash.
Flour as needed for the breading process.
Breadcrumbs as needed for the breading process.
Vinegar for the poaching water–very important.
8 oz. Sous Vide Pastrami, or equivalent (Corned Beef may also be used)
1 oz. Oats, I prefer the regular, but instant is fine too.  The unprocessed, oat berry "groat" version does not work for this.
2 oz. onion.
Butter as needed.
Deep fry shortening.
Ice water to shock the eggs cold.
Procedure:
Process the cooked pastrami, onion, and oatmeal via sous vide @183Fx4 hours until the meat shreds easily.
Shred in a Kitchenaid mixer or food processor using the paddle attachments.
Form into a patty, the rings are handy for this. The oatmeal will hold it all together, so it's easy to shape with your clean hands.
This is a Beef Tri-tip that I cured at home, processed via sous vide, rubbed and roasted. We'll get around to posting that procedure one of these days, but any pastrami will work.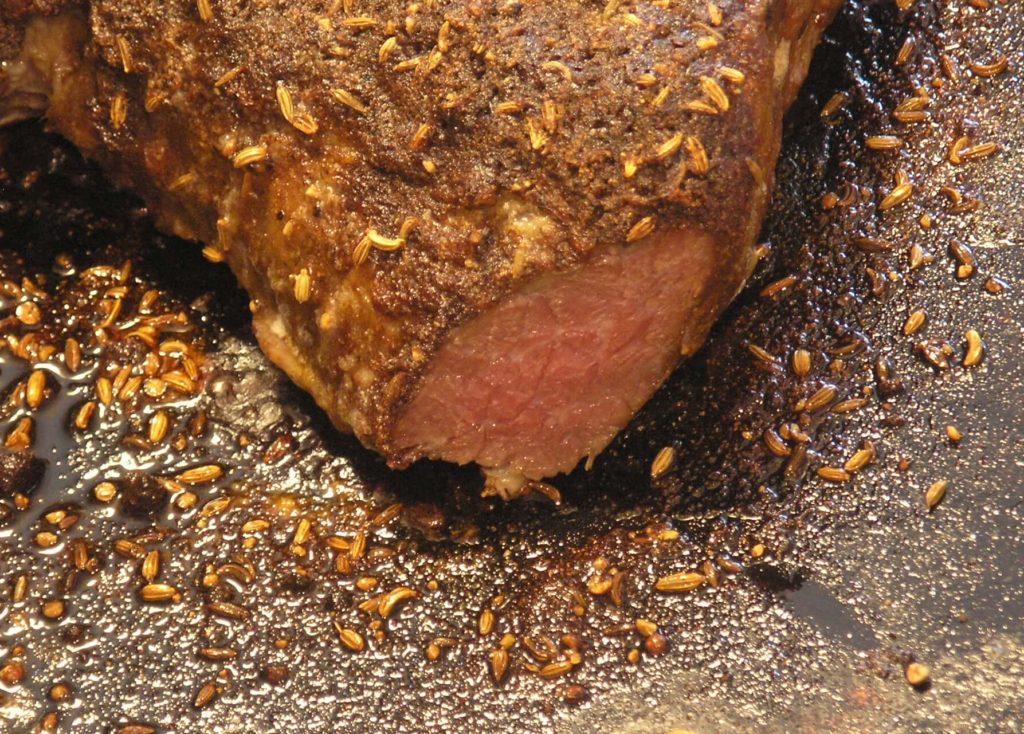 Note the characteristic color. After curing, it was processed @145Fx24 hours.
Here's the same thing, except made with the more familiar brisket, much fattier than the tri-tip, not that there's anything wrong with that.
Formed into the ring–no potatoes. Pastrami, pastrami, and more pastrami.
Pastrami is always in season. Take all you want!
On to a lightly oiled, medium-hot griddle. Too hot for eggs, not hot enough for a steak.
Meanwhile, poach two eggs in water deep enough for them to fully submerge, with 1 part vinegar per 6 parts water.
Poached is a misnomer. The acidulated water must be boiling when you add the eggs.
Once the water returns to a boil reduce the heat to medium, and calmly observe.
The vinegar will cause the whites to tighten around the yolk, and while there is no precise duration involved, it's usually 3-4 minutes.
Once the eggs are firm enough to be lifted out with a slotted spoon without breaking, they are done. That's really how cooks figure it out.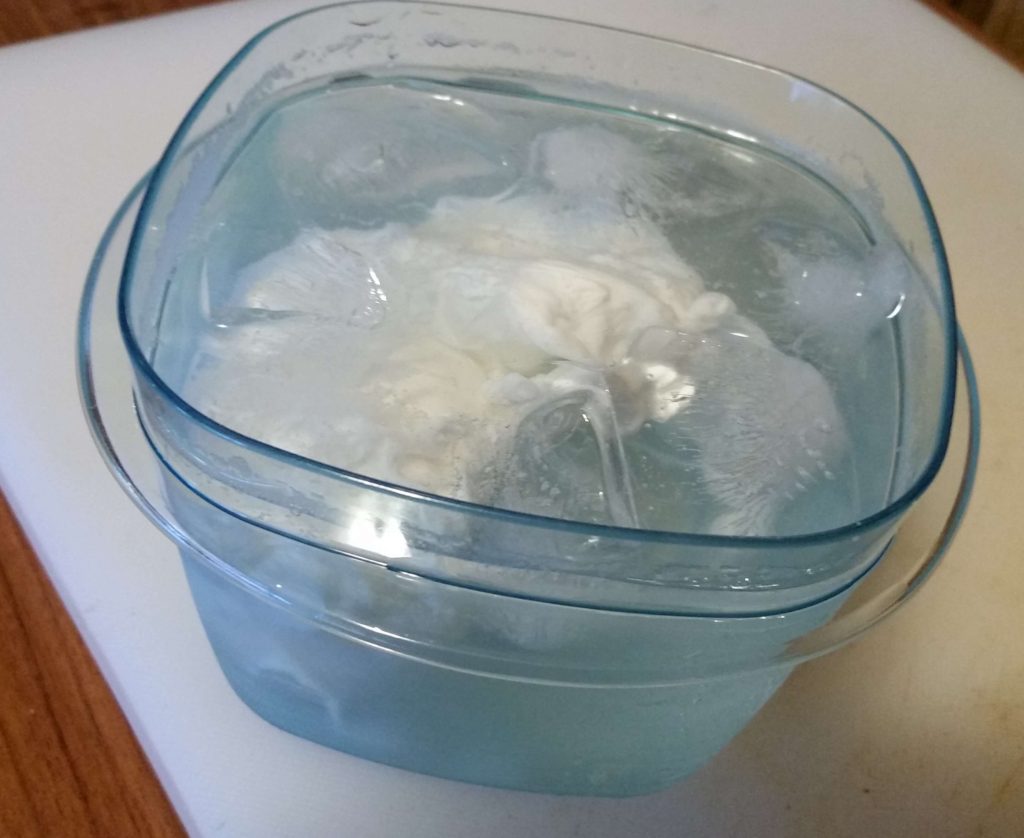 Shock the eggs in ice water. Honestly — this can, and SHOULD be done the day before!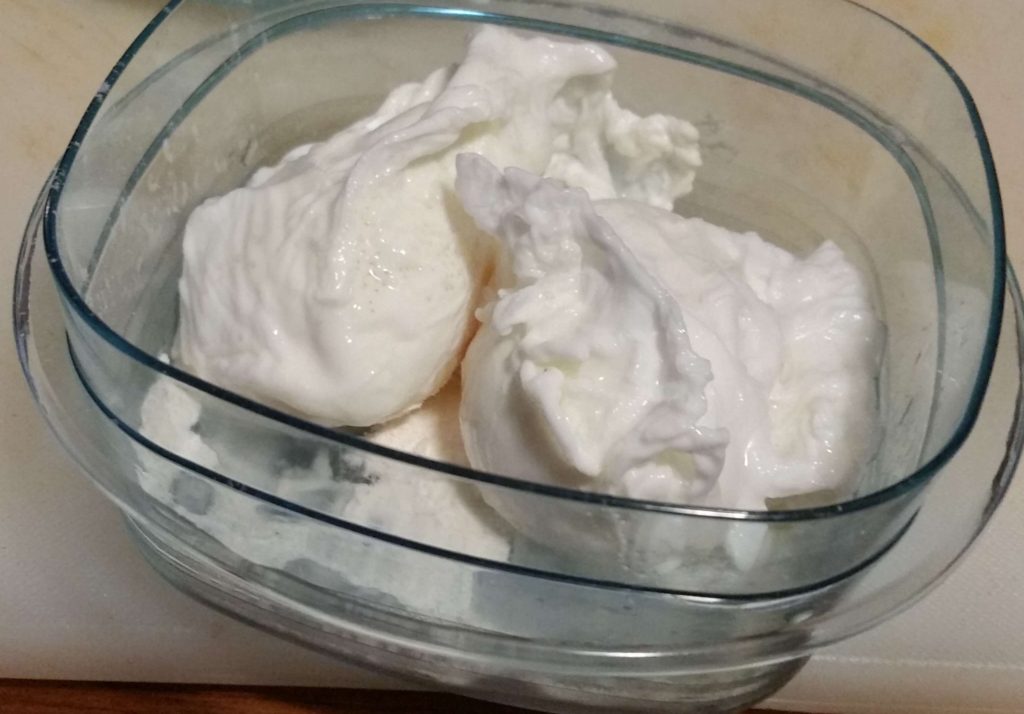 Once the eggs are cold, gently lay them in an appropriate container with a little nest of flour in it. This container is actually a little too small.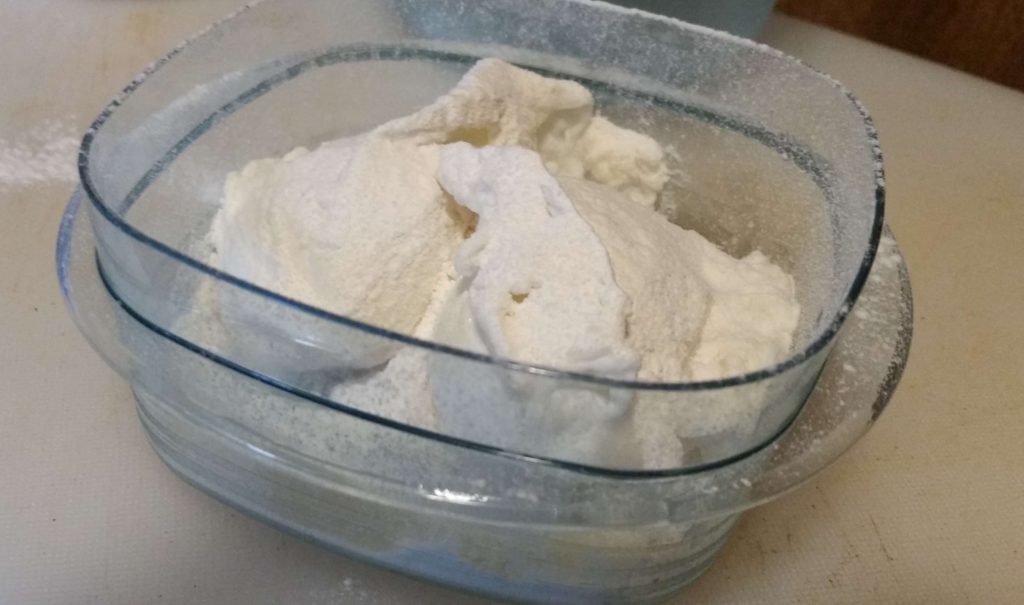 Sift more flour on top of the eggs, this helps you avoid moving them around.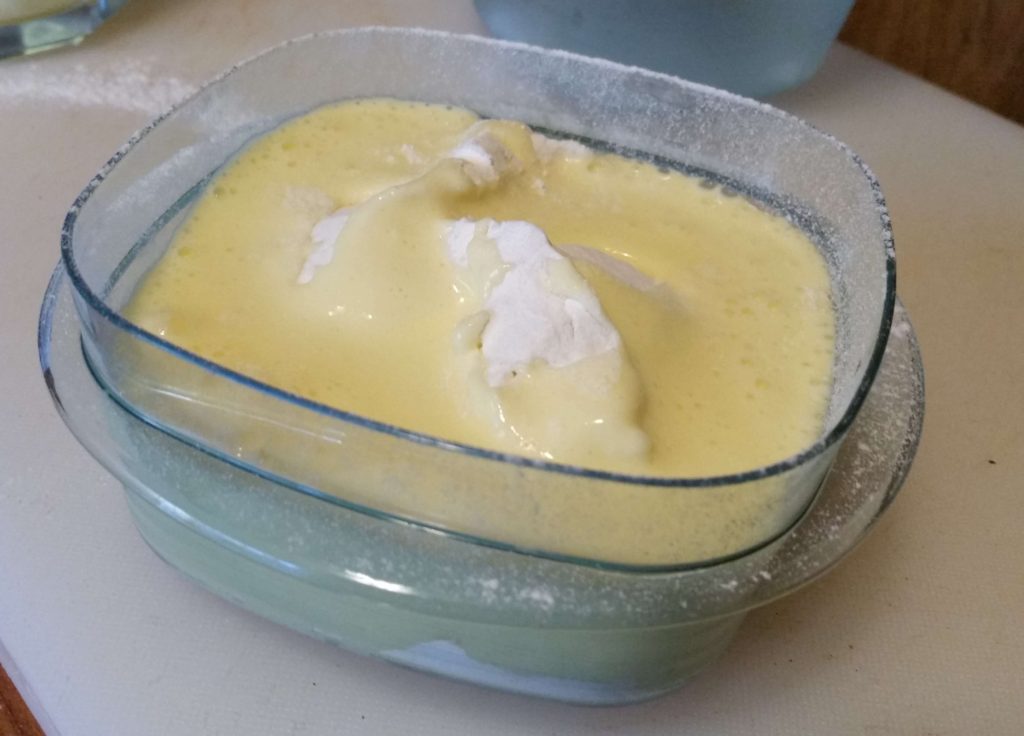 Mix 2 oz water into the egg wash, and pour over the eggs. Again, we're avoiding moving the eggs around.
Make a well of breadcrumbs on a large plate, and use the slotted spoon to lift the eggs out of the egg wash and into the crumbs.
Remain calm.  It's not as difficult as it sounds, as long as you use a lot of egg wash.
Sprinkle crumbs over the eggs, and…
This is the important part.  REFRIGERATE for at least half an hour — or overnight. Yes, really. This gives the crumbs time to attach themselves to the surface.
You will see, in the morning, they are much easier to handle.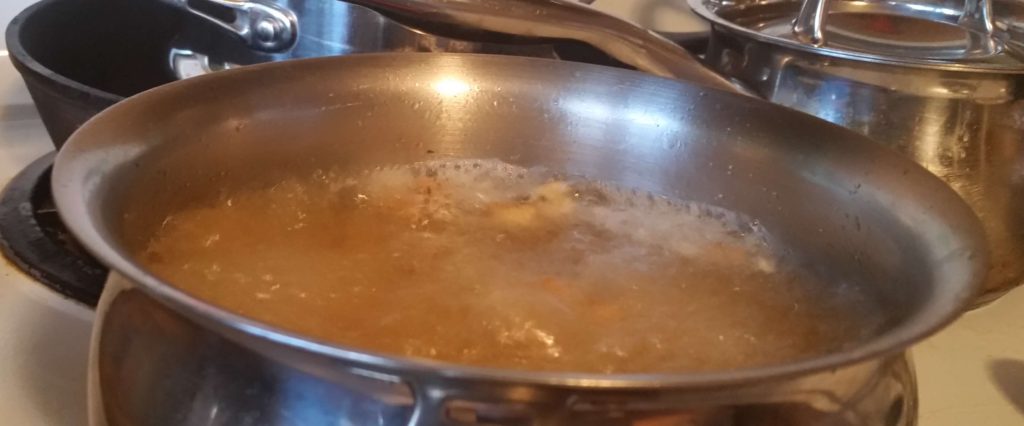 Using your now trusty slotted spoon, lower the eggs into 300F+ shortening. Please do not burn yourself. Wear shoes. Do not wear shorts. Do not be like me.
When they're brown, they're done. When they're BLACK, YOU'RE DONE. That's an old cook joke.
I was temporarily out of fresh parsley, but it's a nice addition.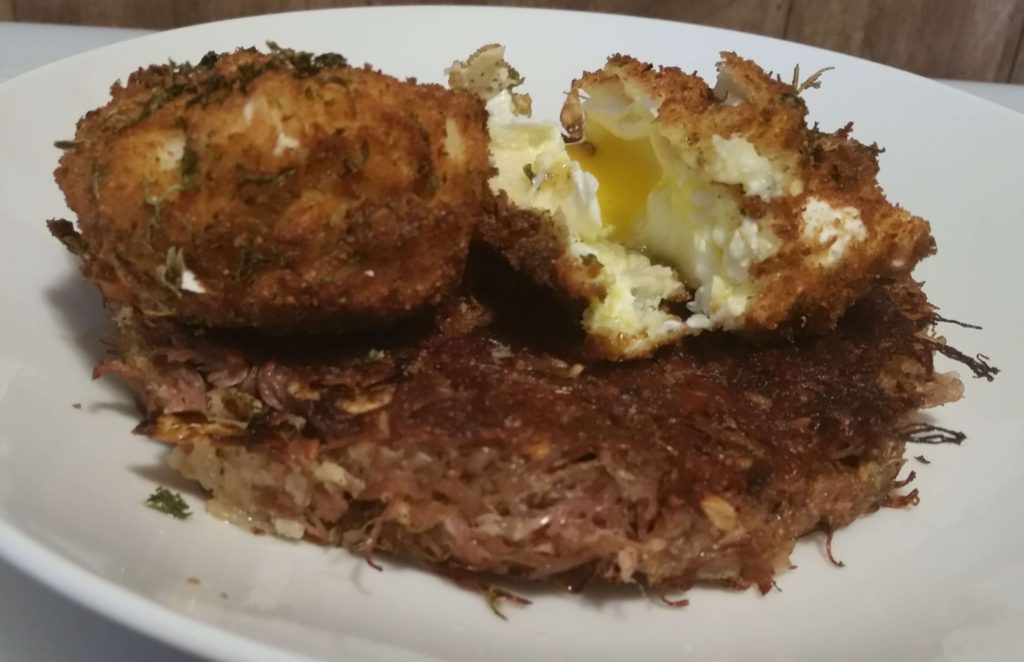 Country gravy goes well with this too, but, really, come on, we're going to need a nap as it is.
Plate the hash, lay the eggs on top, and cut one open so everybody can see.
This is really good.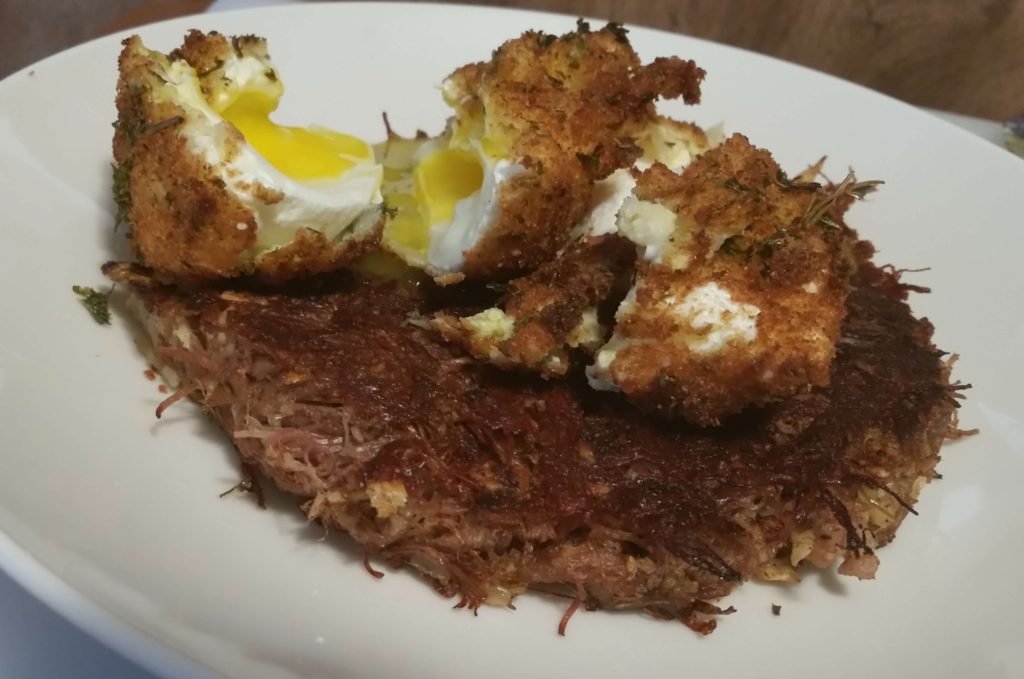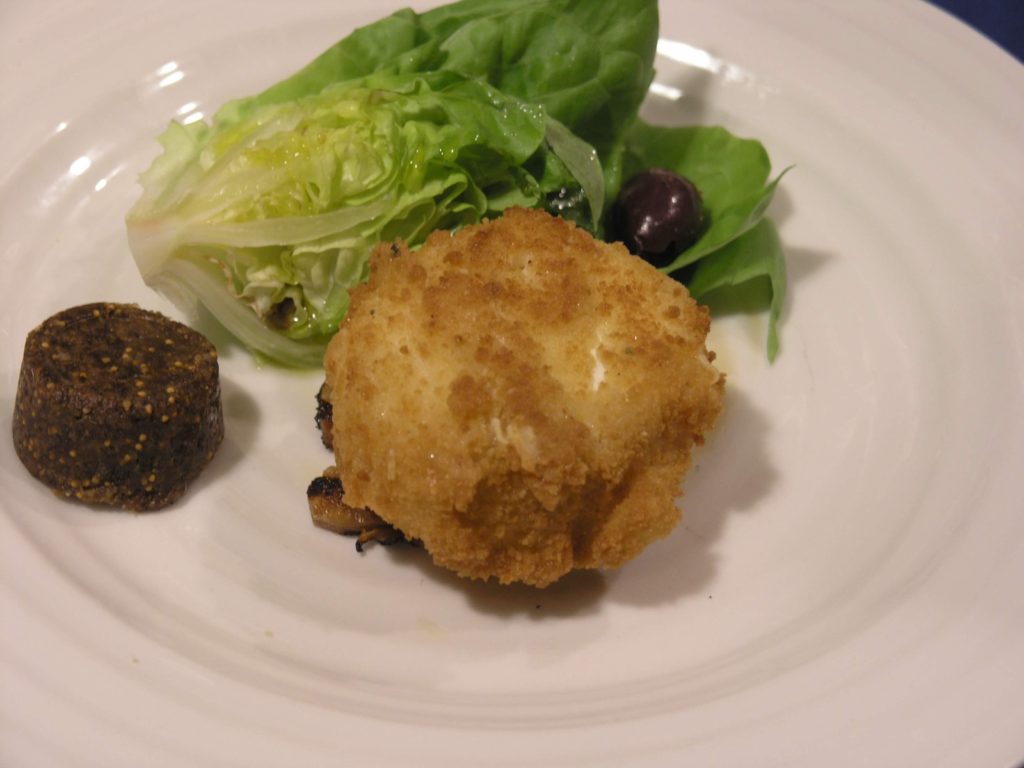 Bonus! Deep fried egg, cured pork belly, butter lettuce salad, Spanish fig cake.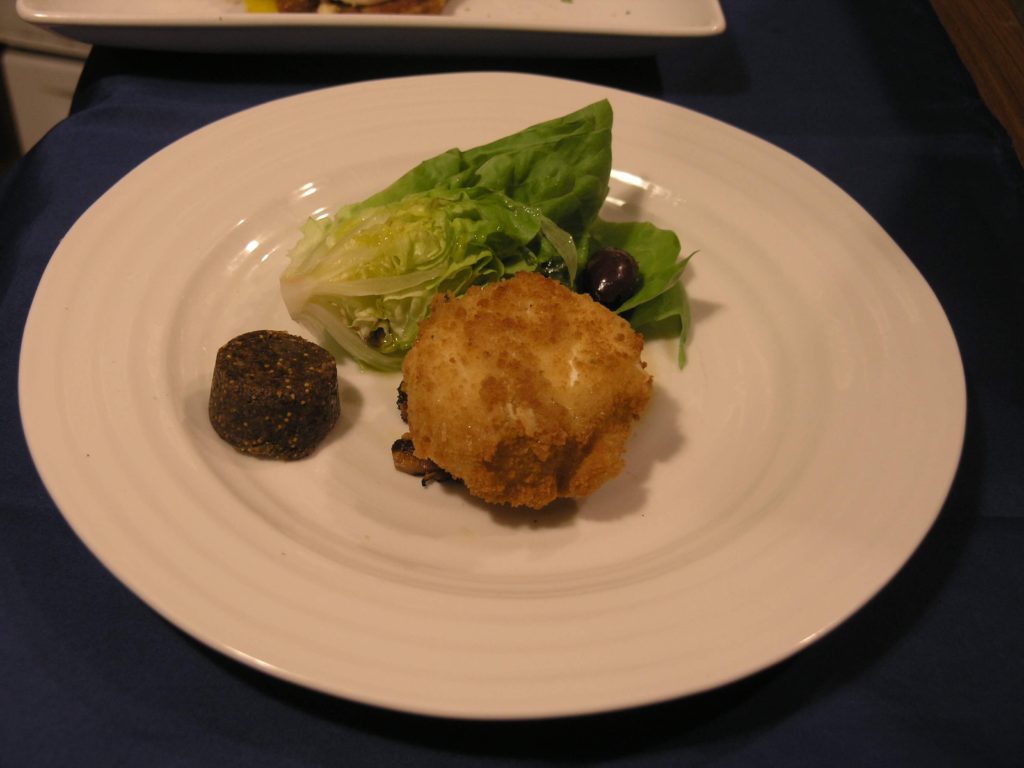 What is the opposite of hedgehog? This one looks so different!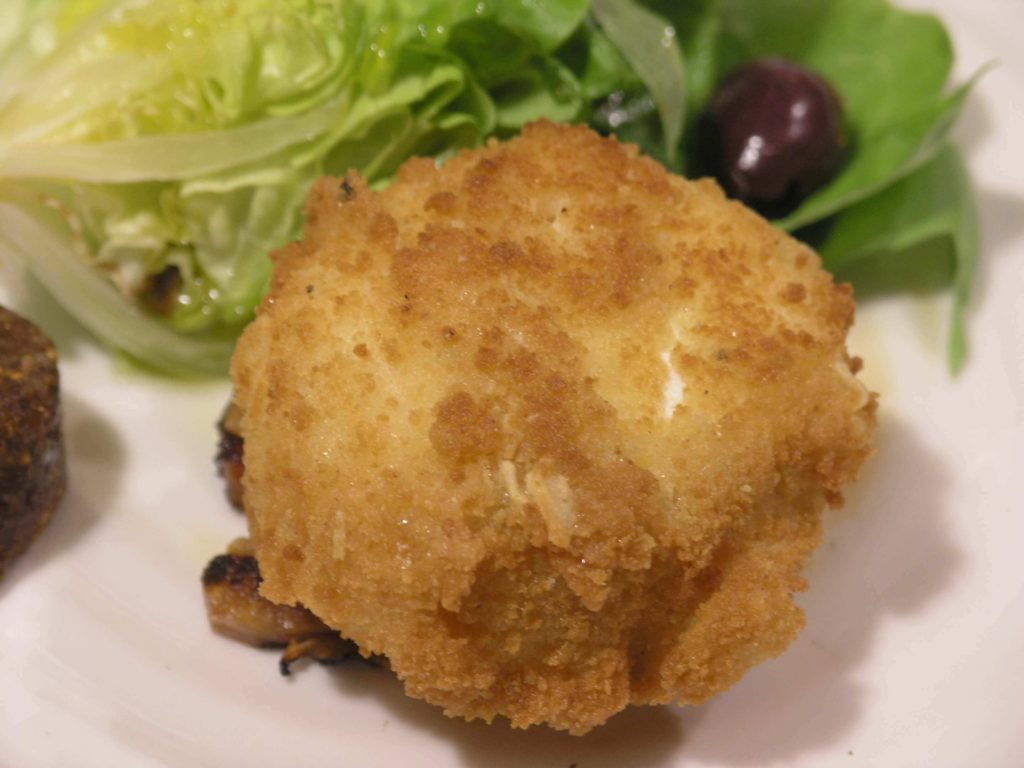 We all know that hedgehogs are mammals.