Finocchio!
Let me introduce you to one of the best kept secrets in the vegetable department.  They usually call it "Sweet Anise," because when you call it "Fennel" (which it is), people think you're talking about the little curved seeds that it bears.  The Italian word for it is Finocchio, and, if you were ever in San Francisco in the 20th century, you probably remember the night club of that name, famous for its female impersonators.
A popular destination for gawking tourists, they had some really talented performers,  all very dignified, albeit cheeky.  The founder's name was actually Finocchio, BUT, the term "finocch'" is also used as a slur, so be careful using it around Italian speakers.  There's an ironic story behind that, too, but I don't want to go that deep right here, right now.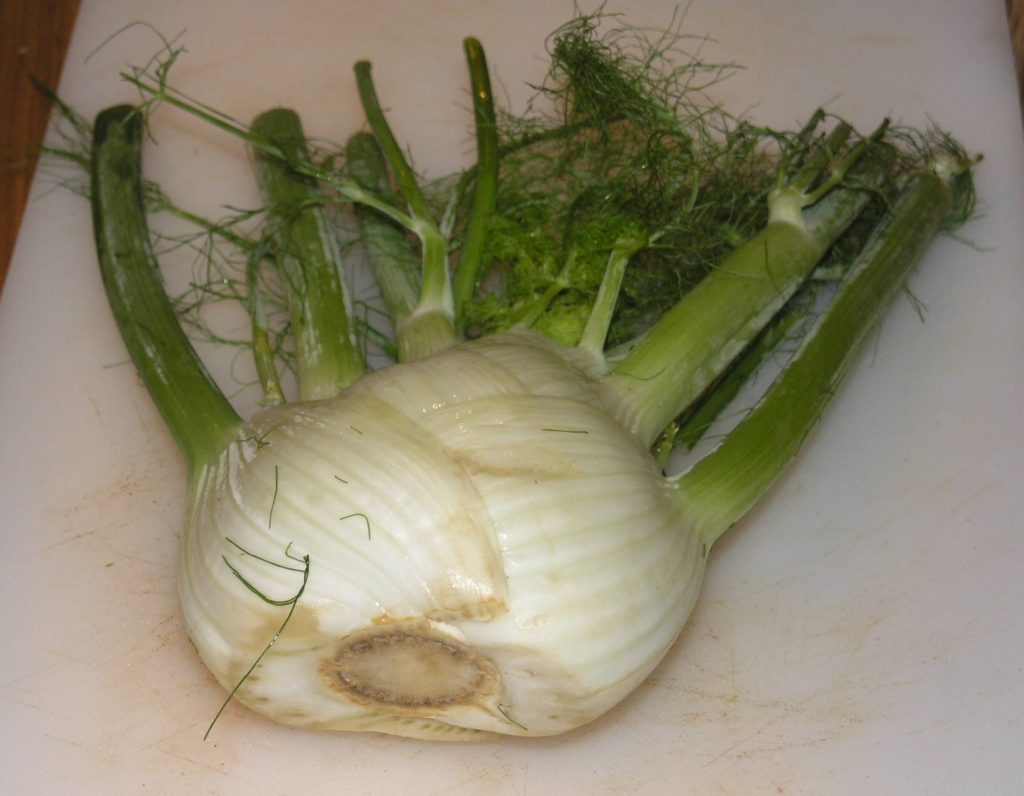 Fennel is EXCELLENT raw, sliced thin and used in salads, sort of like the texture of celery, with a very mild, sweet taste.  It does NOT taste like a stick of licorice.  This one we will process via Sous Vide.
Remove the upper stems and fronds, we will find another purpose for them.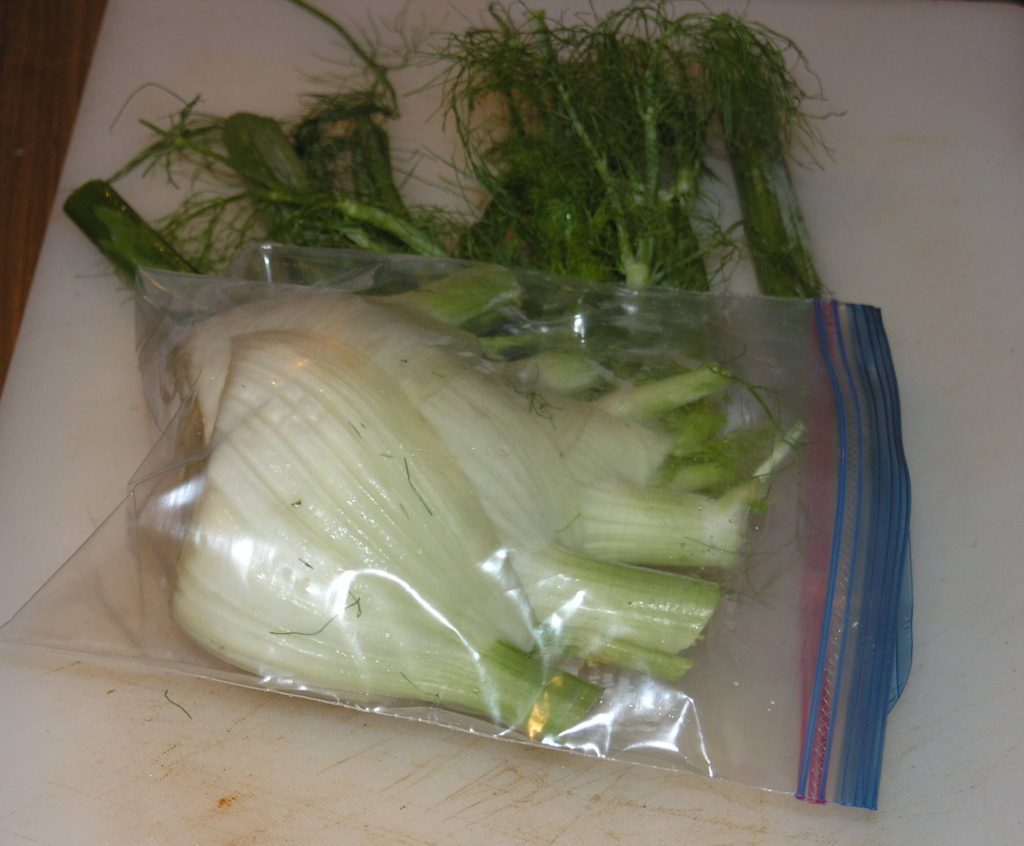 Load into the familiar Ziploc Quart bag.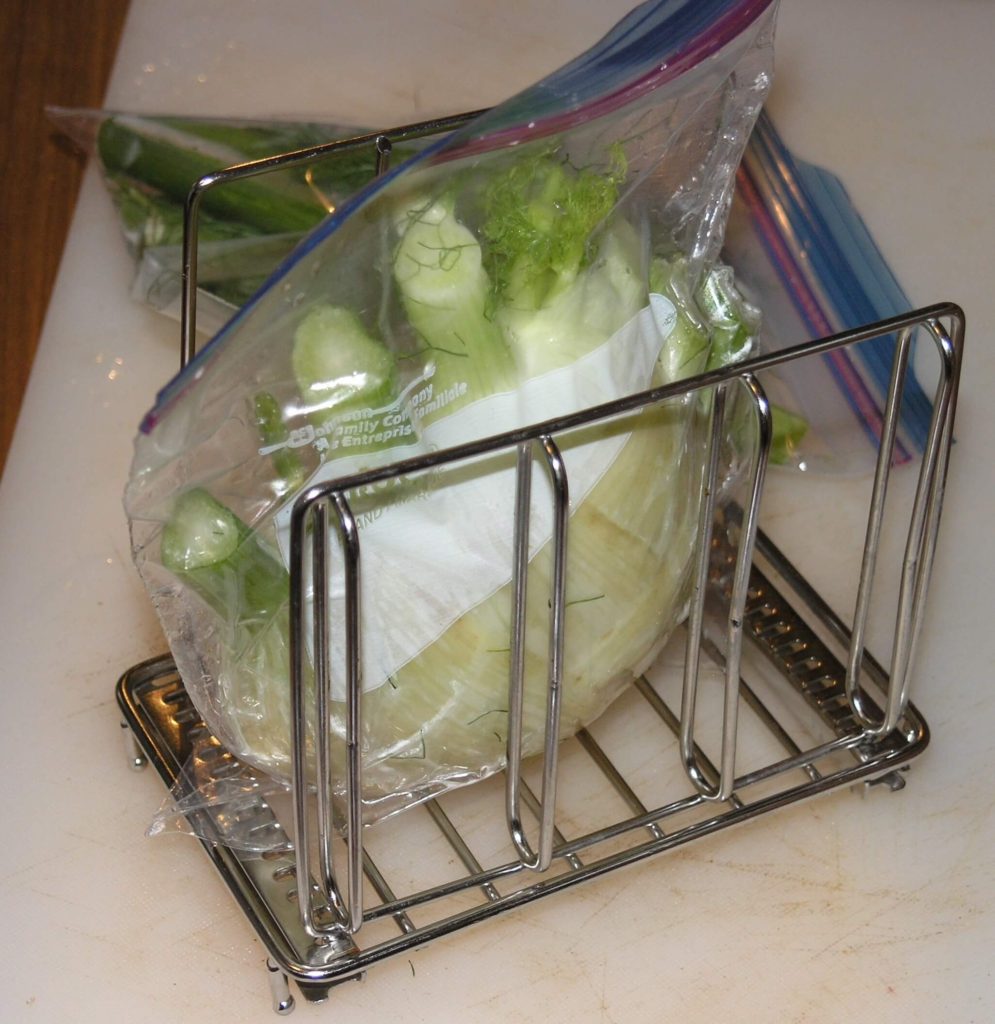 I used the small Lipavi L5 rack, for ease of handling.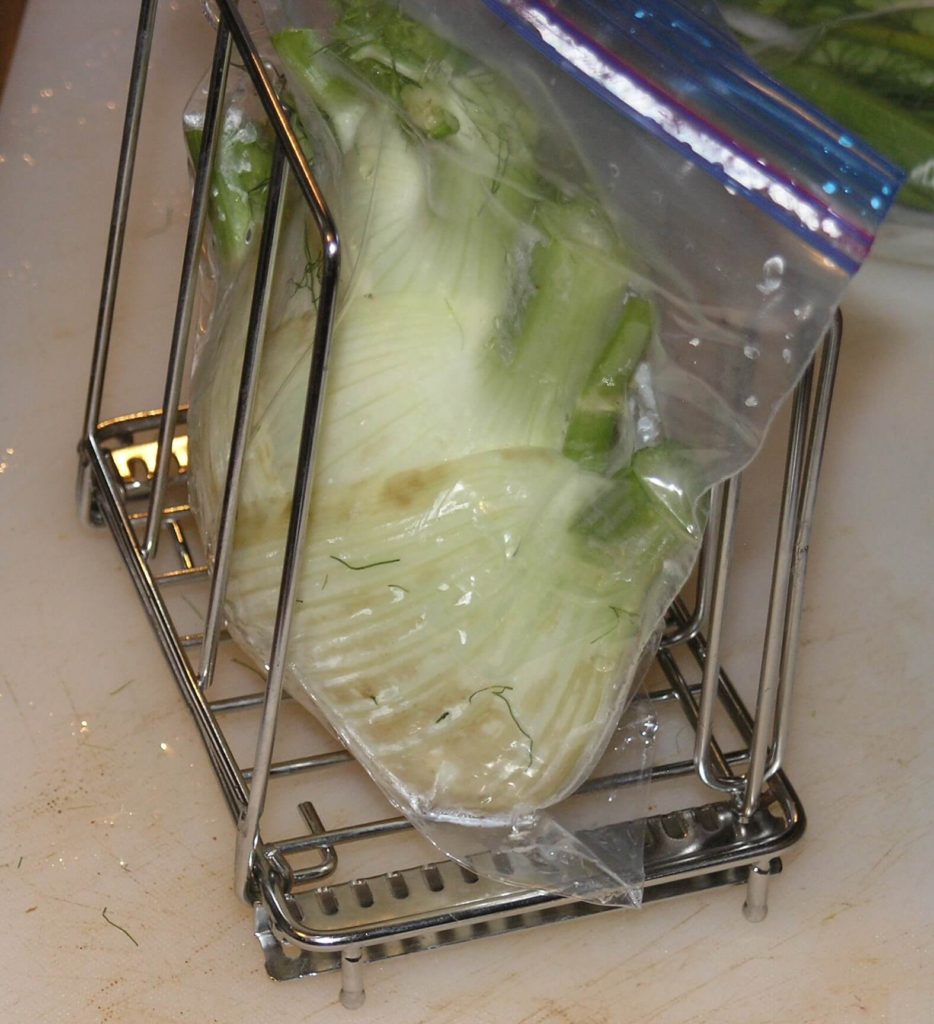 You can lower this assembly into cold water to force out the air.  The Lipavi racks are not really essential for this, but now that I have them, I keep finding apps for them.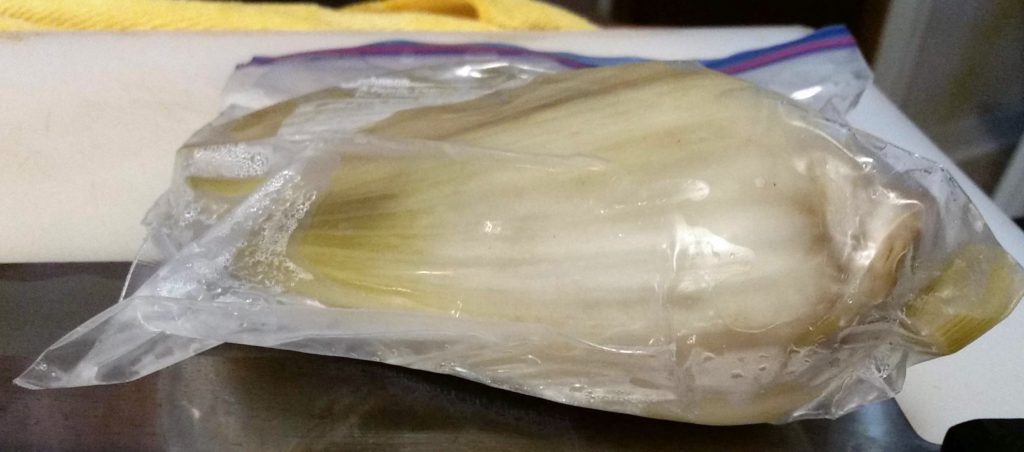 183Fx1 hour.

The fennel will be tender, but still intact enough to slice or wedge, grill, sear, etc.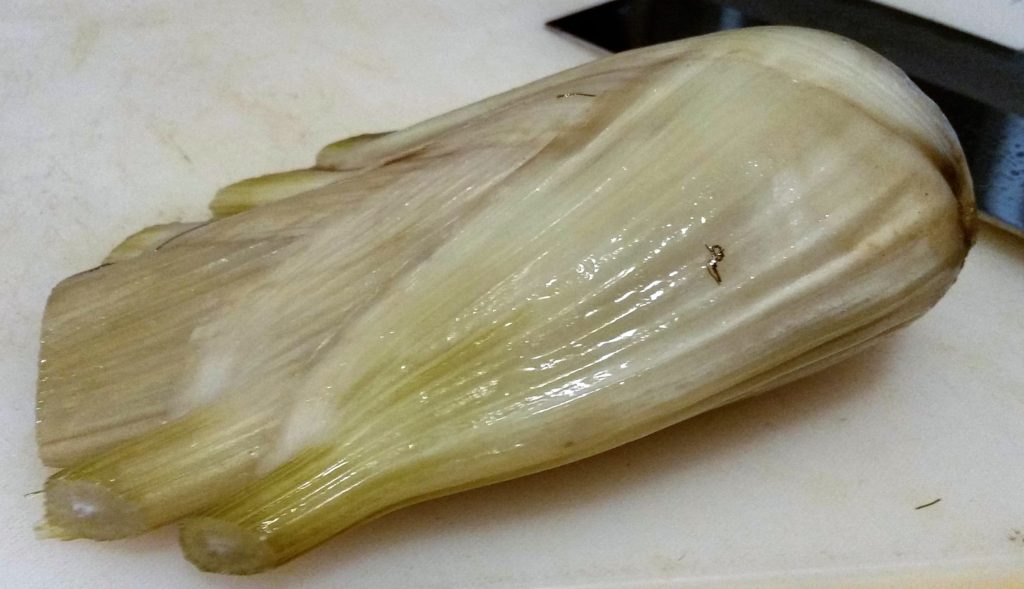 It's hard to cook fennel any other way and still retain its form and structure.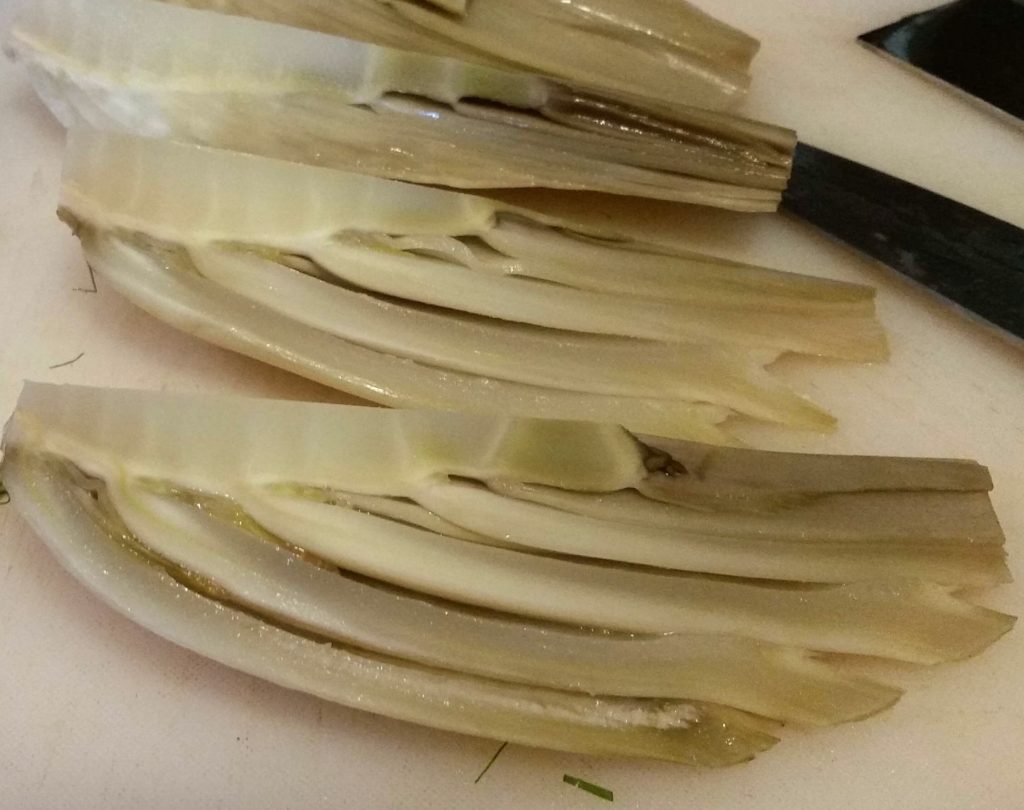 Lots of versatility–the wedges have a unique appearance. Just like this, tossed with a vinaigrette or even a light aioli and some PARSLEY, this vegetable is really enjoyable.  It's great for Bagna Cauda, too!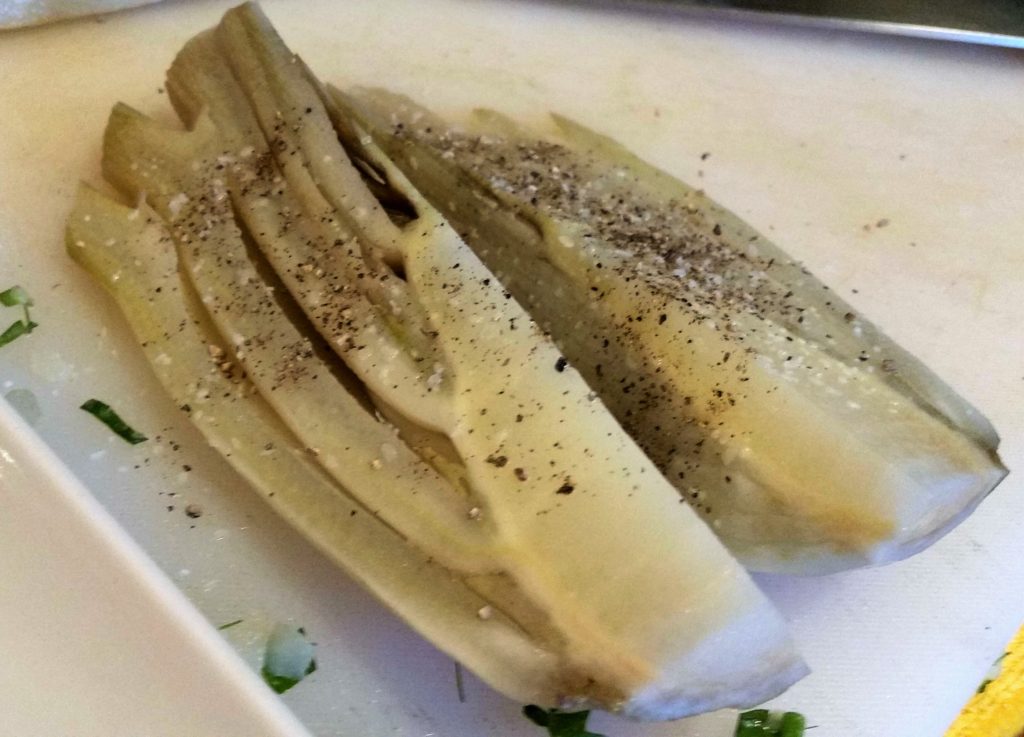 NEVER forget the Salt and Pepper!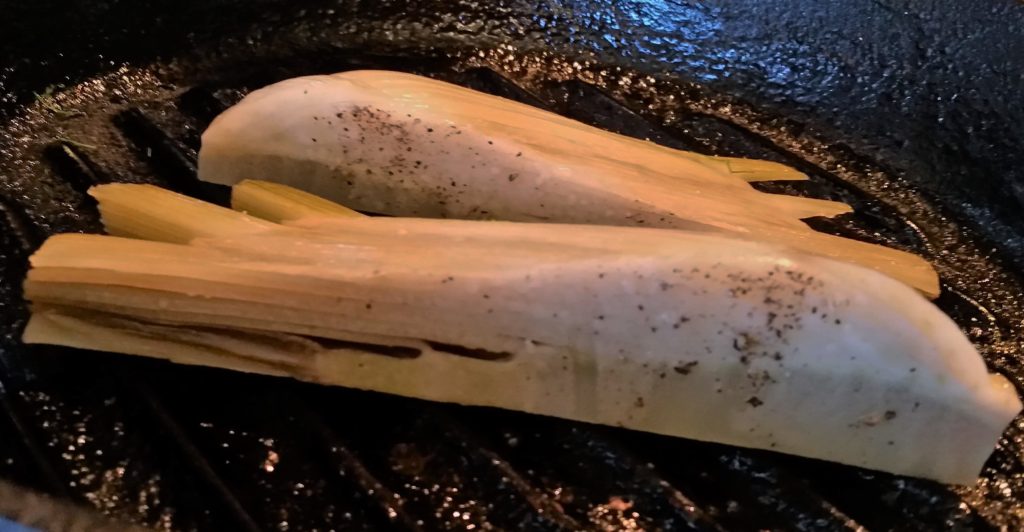 Even if you end up cutting them up later, this preparation contributes a lot of flavor.  They really add a lot to that sort of trendy, Italian style grilled vegetable antipasto platter thing.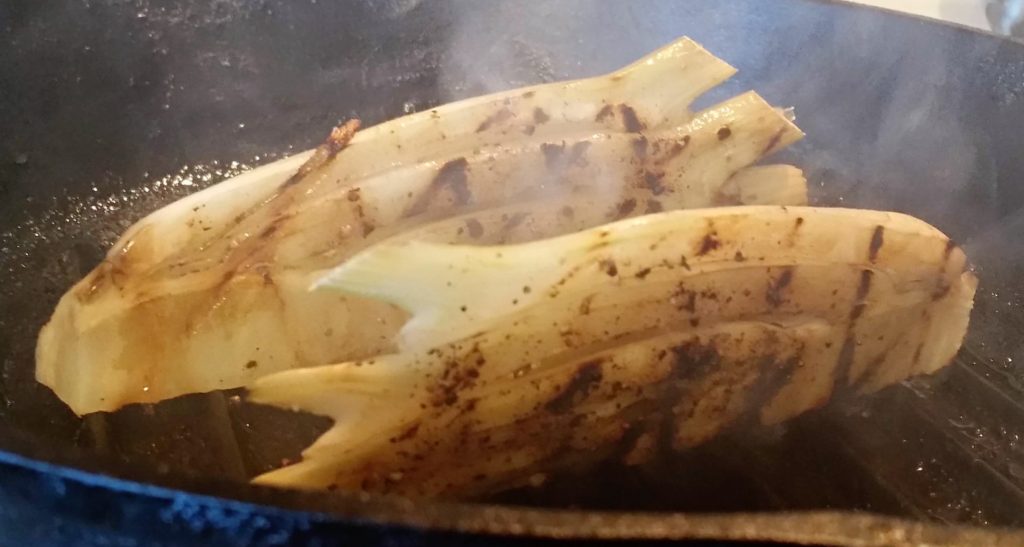 This would just about be impossible without the Sous Vide processing.  If you try to boil or steam them in advance, they tend to fall apart.  If you grill them raw, they don't get quite tender enough, and have a tendency to shrivel.  Once you get the desired color, set aside.  Try to resist the urge to just eat them right there at your station.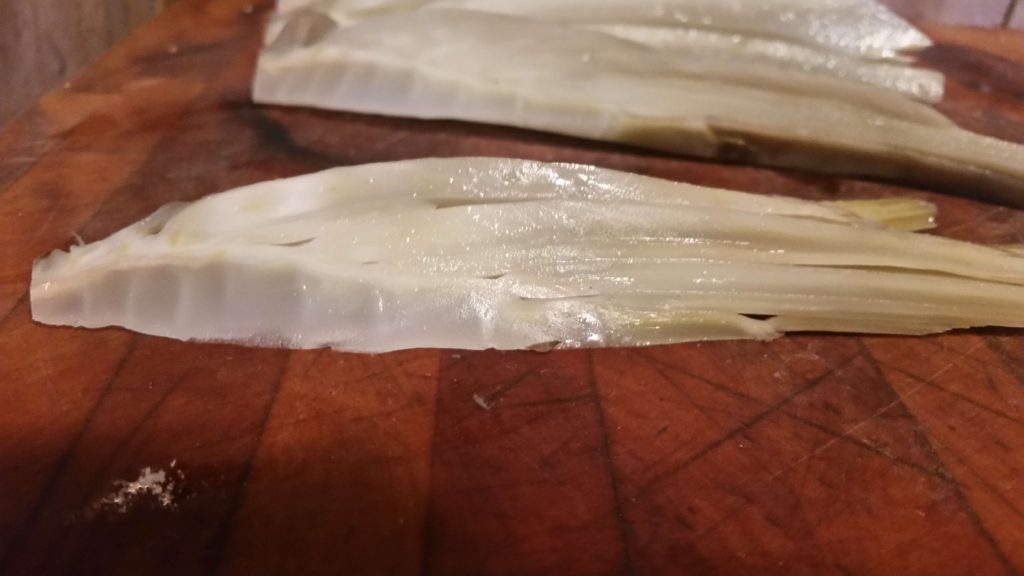 Numero di Finocchio Due!  (Fennel #2)
Here's another approach, equally appealing.  This is wedged so thin, you can almost see through the root, but it's still durable enough to pan sear.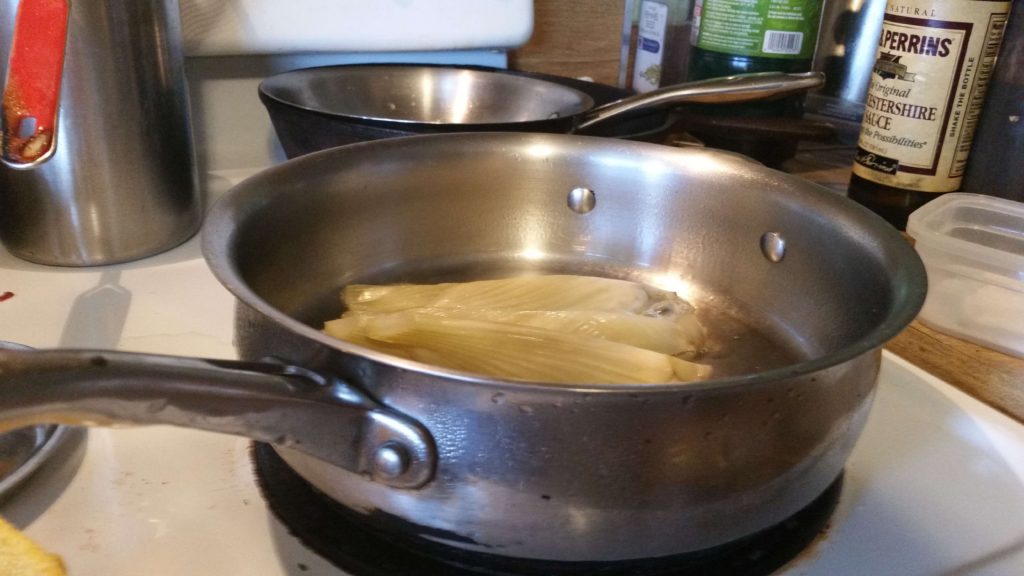 EVOO is popular for this application, but, remember, once heat is applied to virgin oil, it loses its distinguishing characteristics. Any neutral vegetable oil is fine. If I happen to have any rendered pork fat around, I'm not too proud to use that.  We're not going to dive into the politics of culinary lubricants, even though there are some strong opinions about them these days.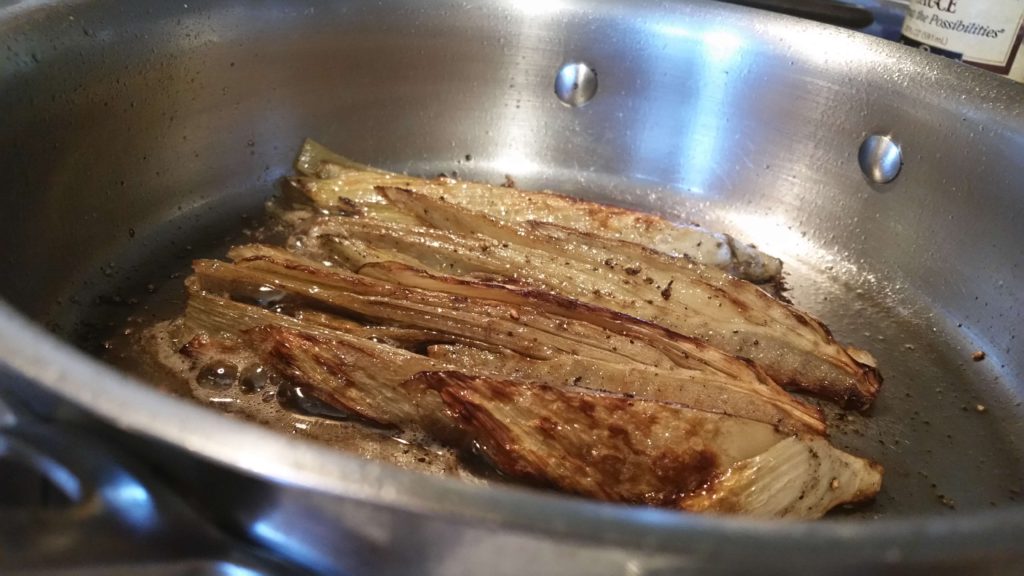 Pan searing creates a terrific visual effect too.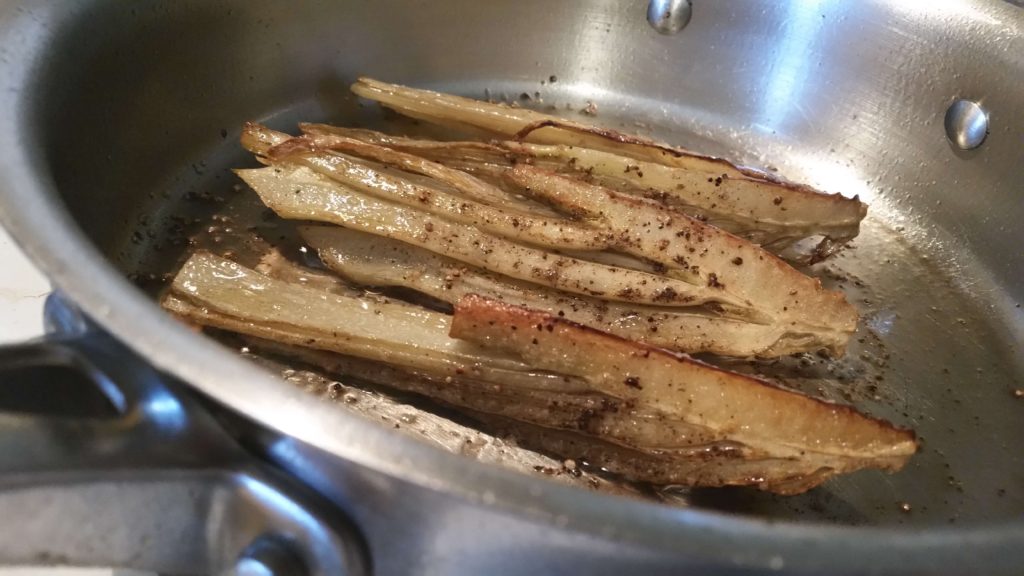 Fennel goes great with almost anything.  It's flavor and texture are perfect for lamb, and it adds character to rich protein dishes, and in stews and soups, for example.  It's pricey in the stores because of its novelty, but I find that Asian markets offer it at a much more competitive price.  Terrific in Tempura, too, process it SV first.