A Better Hash 
Sous Vide techniques and processing have enabled us to simplify the preparation steps and also preserve the flavor of our protein. These are very simple recipes but the result is an elevated, more flavorful, version of that thing called Hash. Once you try it, it will change your opinion of Sous Vide Hash in a big way.
Ingredients:
12 oz Sous Vide Chicken.  In this case, I used chicken that I pulled from the carcasses after cooking them in water via SV@140×4 hours.  After I remove the meat, I return the carcasses to the Ziploc bag with the stock and mirepoix. Then, I  increase the heat to 183F to completely cook out the vegetables and bones.  Any Sous Vide processed chicken will do, though.
1 Tablespoon fresh garlic, chopped
2 Tablespoons chopped parsley
1 oz. chopped Sous Vide Onion (see recipe)
3 oz. COOKED oatmeal (hash has roots in Ireland)
Salt and Pepper to taste
Two eggs, to be poached, scrambled, fried, whatever your preference.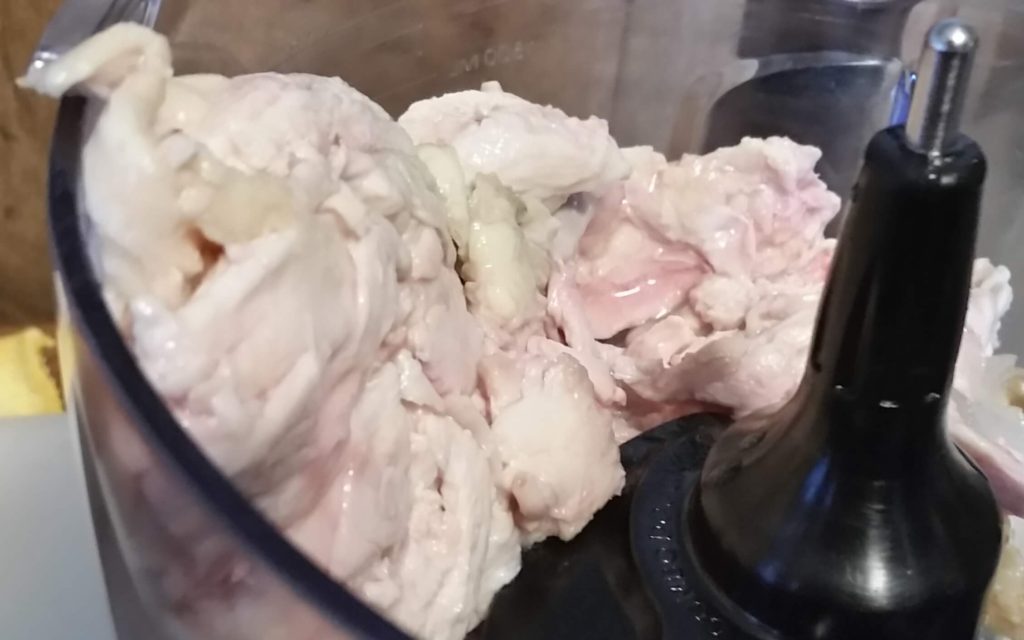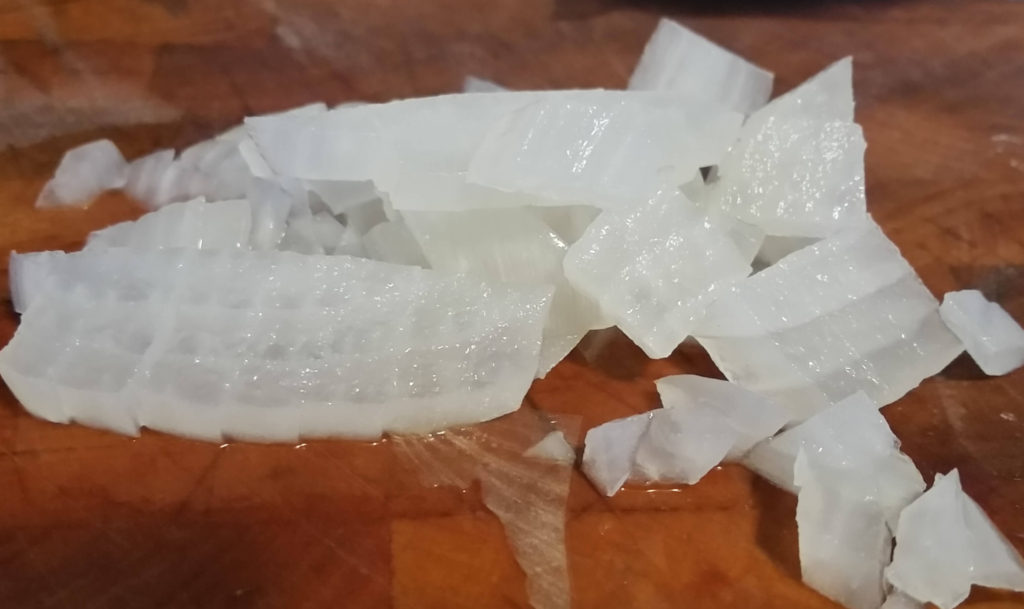 1 oz. chopped Sous Vide Onion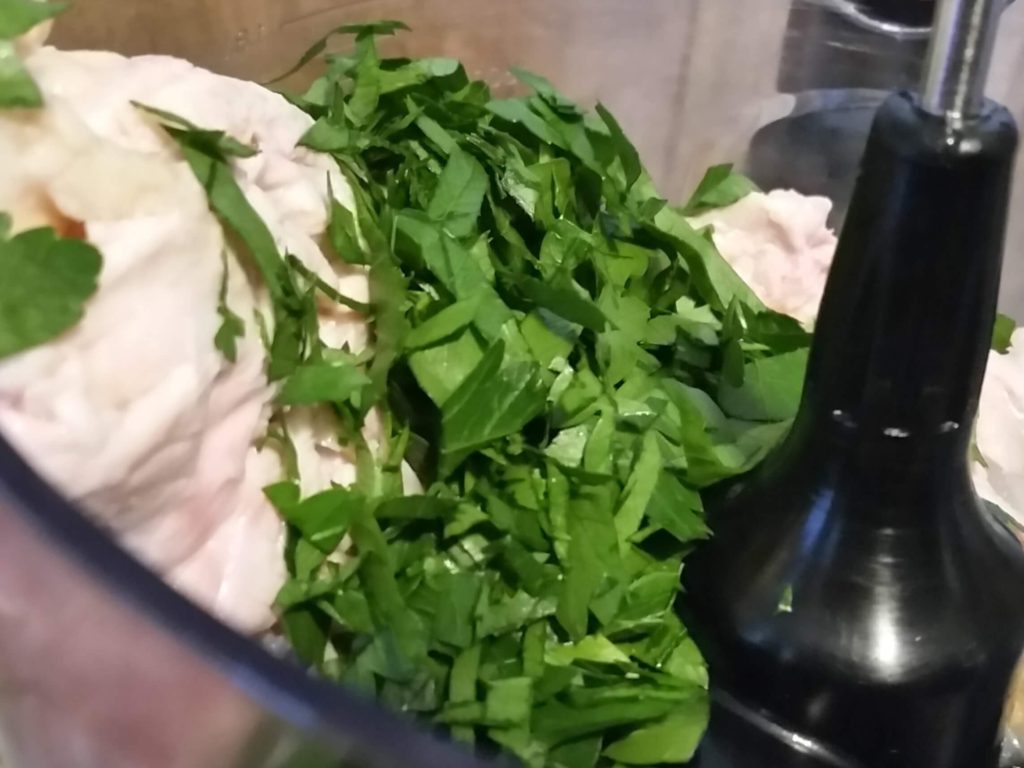 2 Tablespoons chopped parsley

Form into the rings just like we did for the Beef hash.


Try to keep it flat on the top. This will help keep it from falling apart.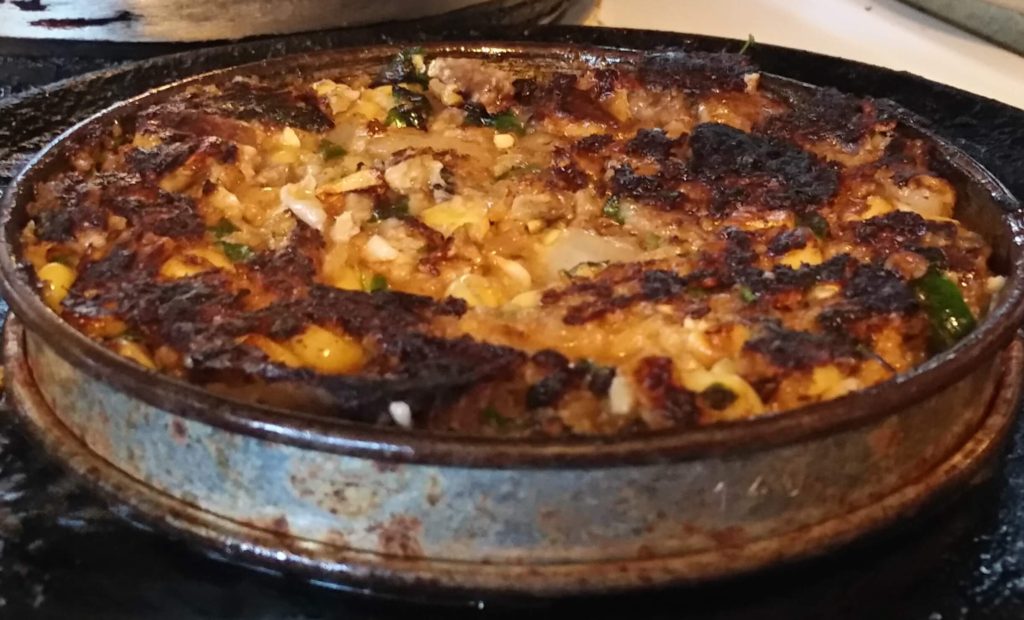 I like mine crispy, again, on the lightly oiled iron griddle or skillet.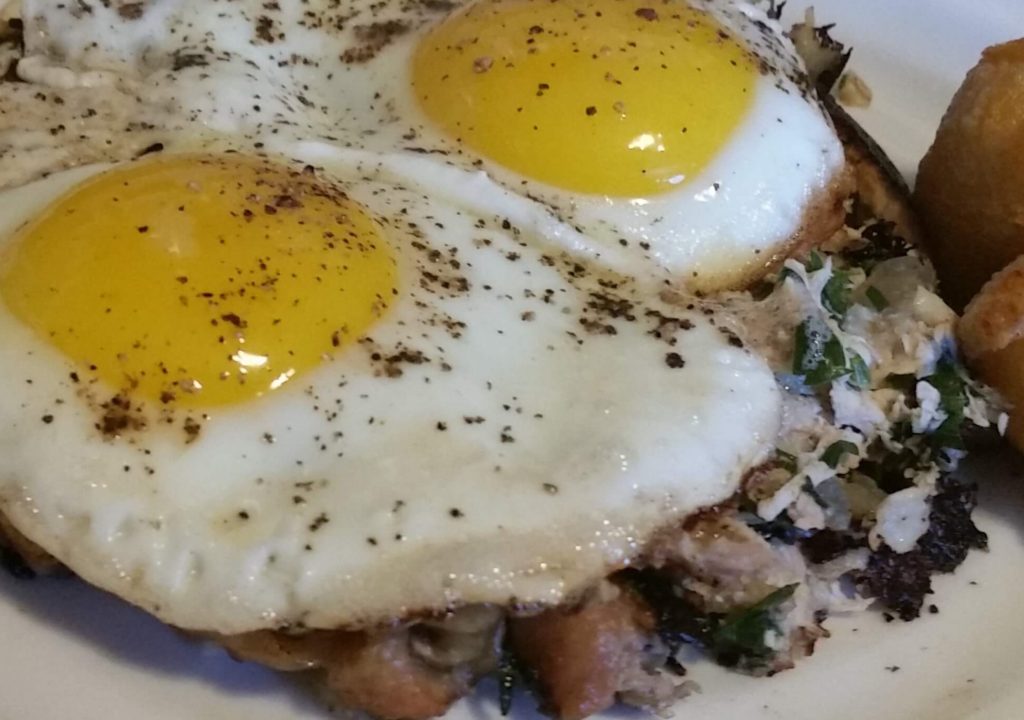 Here is our finished Sous Vide Hash topped with a couple of sunny-side up eggs.