"Soubise" is one of those French culinary terms that bears little or no resemblance to its original incarnation.  Modern versions indicate the presence of onions, and cream or "creaminess."  Even the desired color is up for grabs.  As such, the presence of the sous vide onion in this dish brings a lot of sweetness and aroma. Our version of Sous Vide Corn Soubise is easy to prepare and adds a pleasant counterpoint to dishes like Sous Vide Pork Ribs.
Ingredients:
1 ear corn, processed sous vide @183Fx4 hours.
2 Tablespoons chopped garlic.  I occasionally pack fresh garlic in oil to prevent it from oxidizing, but this product MUST be refrigerated to remain safe
4 oz. onion, processed whole @183×2 hours
S+P to taste
1/2 cup cream
1 teaspoon flour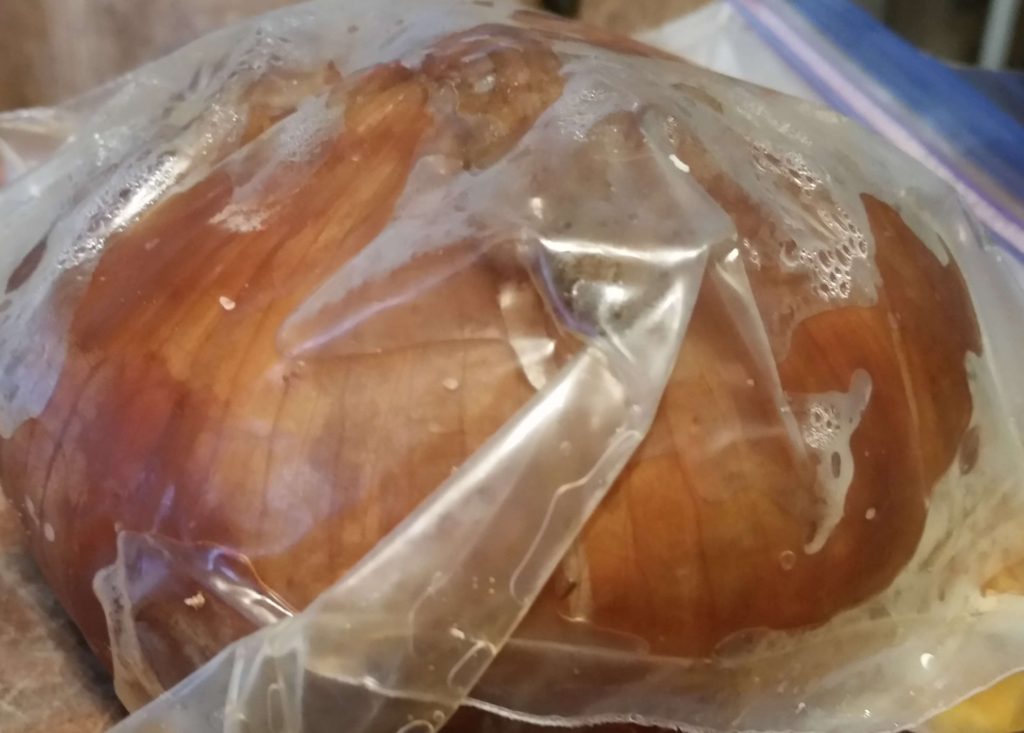 Procedure:
Process onion via sous vide @183Fx2 hours, shock cold.  Peel, and cut 4 oz. into coarse strips.
Meanwhile: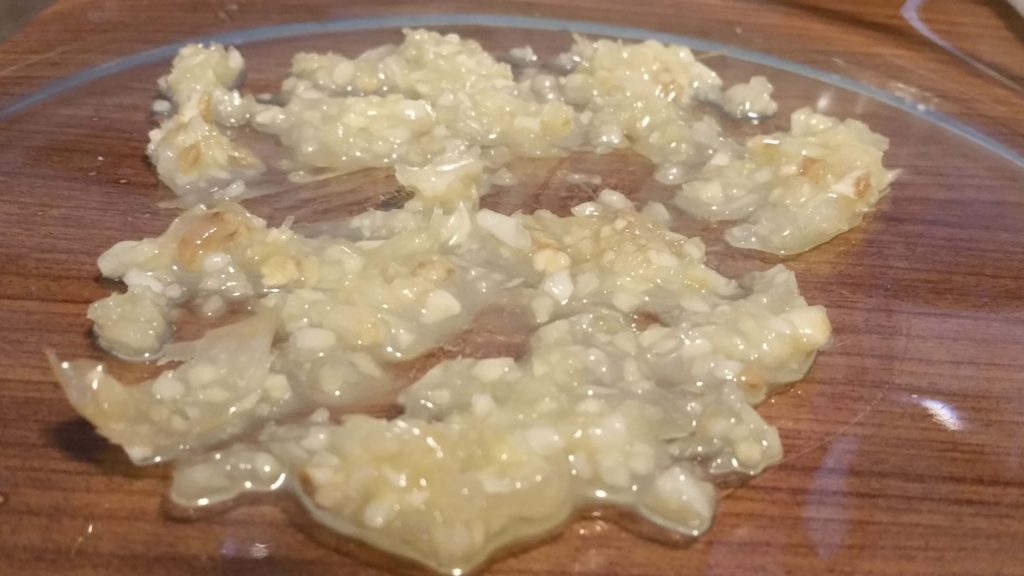 Put garlic in a roasting pan or pie pan, with 1 Tablespoon neutral oil.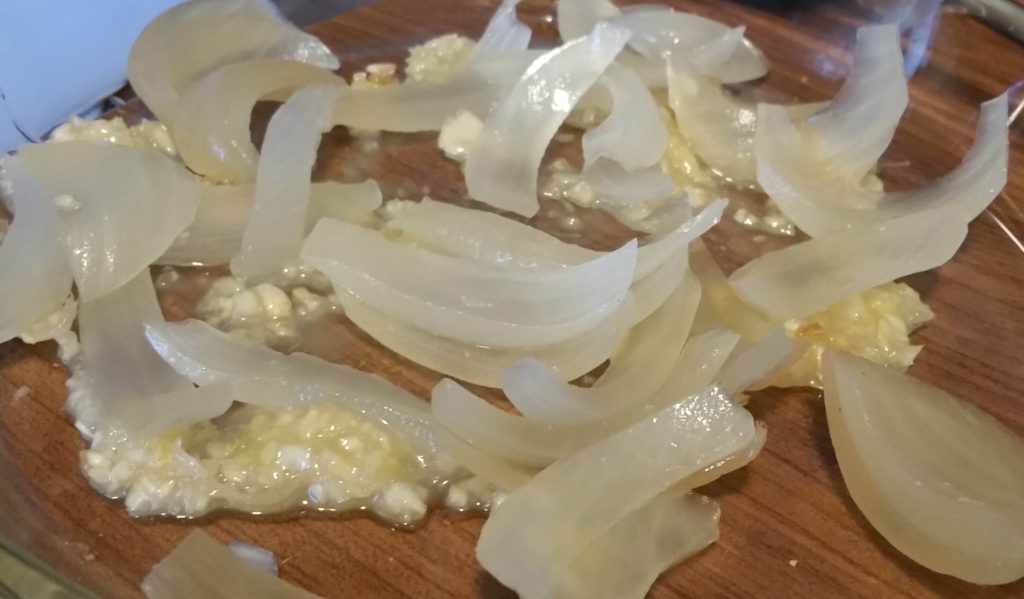 Lay the onion on the top, do not stir.
Process one ear of fresh corn @163Fx4 hours, shock cold.
Cut the corn off the ear, getting as close to the cob on the first swipe as possible.  The corn should actually come off in "sheets."  There is a lot of flavor in the cob itself.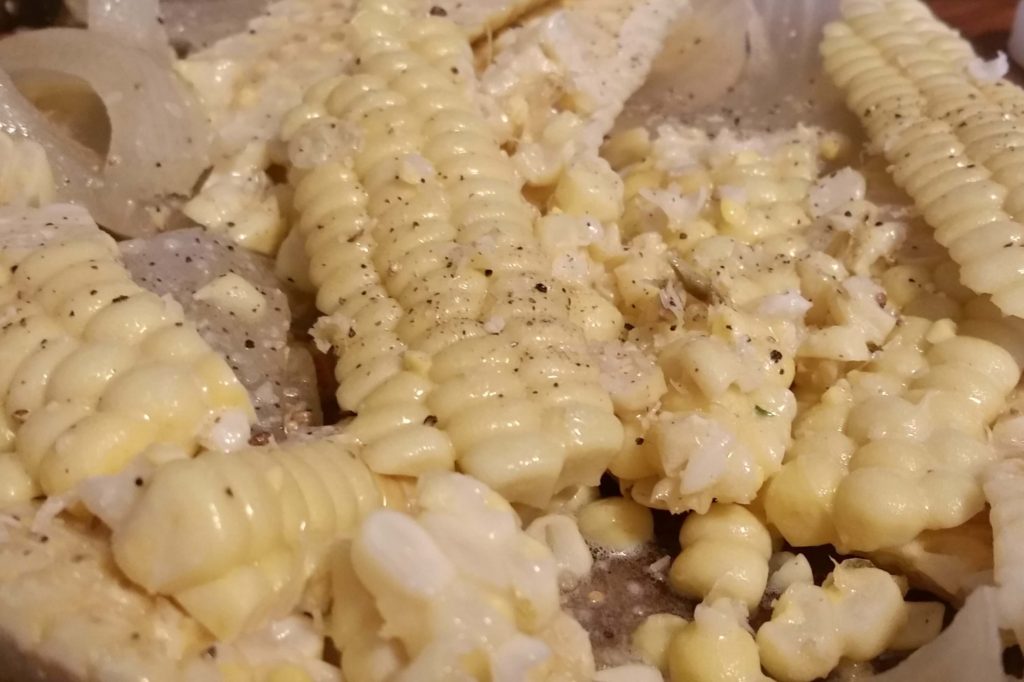 Sprinkle with Salt and Pepper as desired.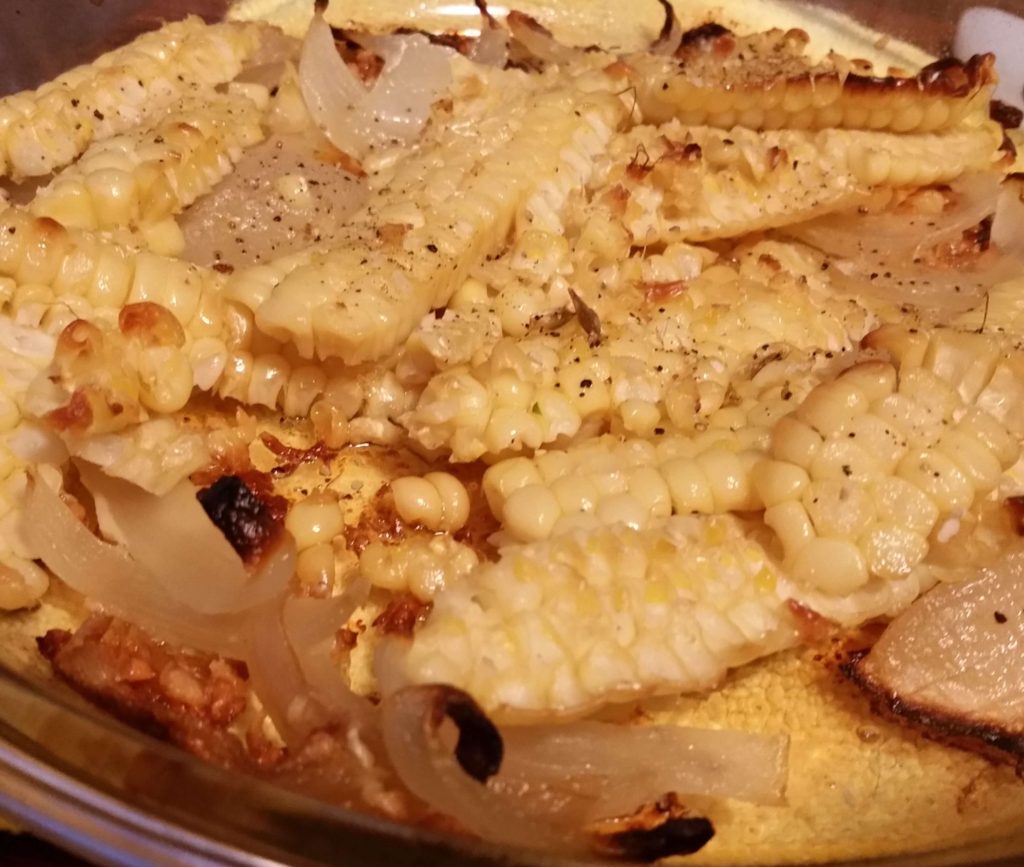 Roast @350Fx1 hour, you should get some nice browning on the top.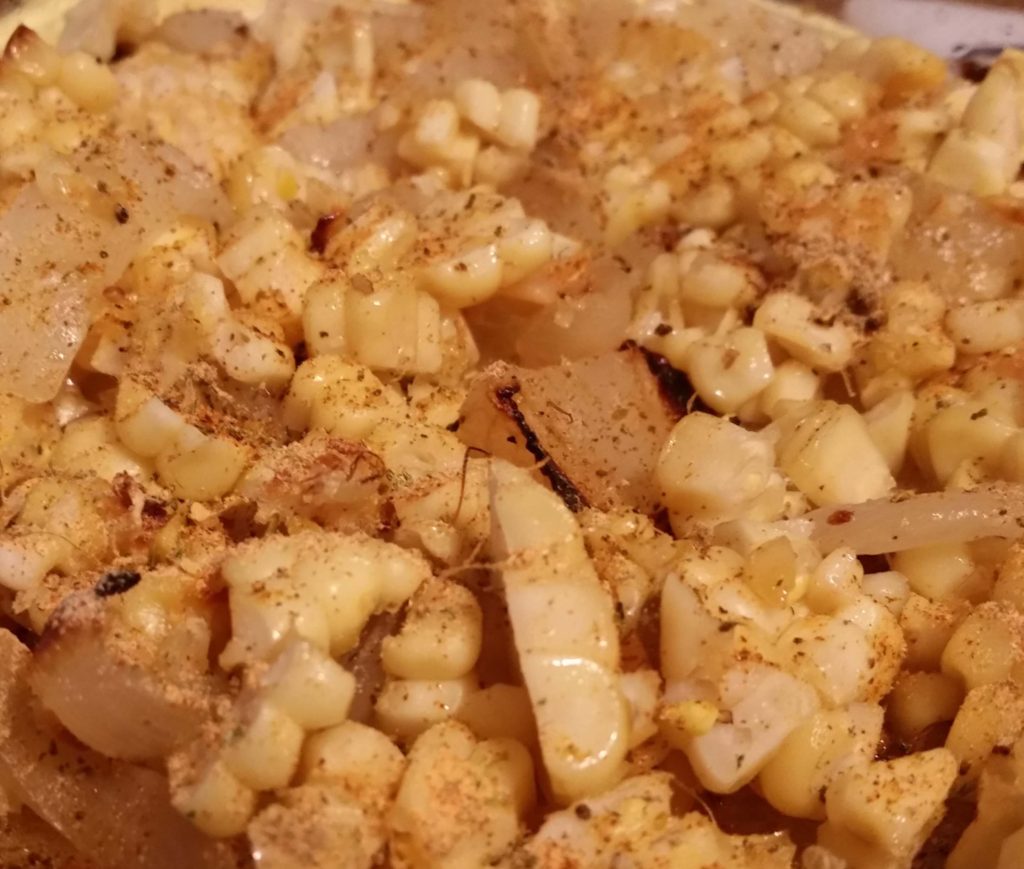 Sprinkle 1 teaspoon flour over corn.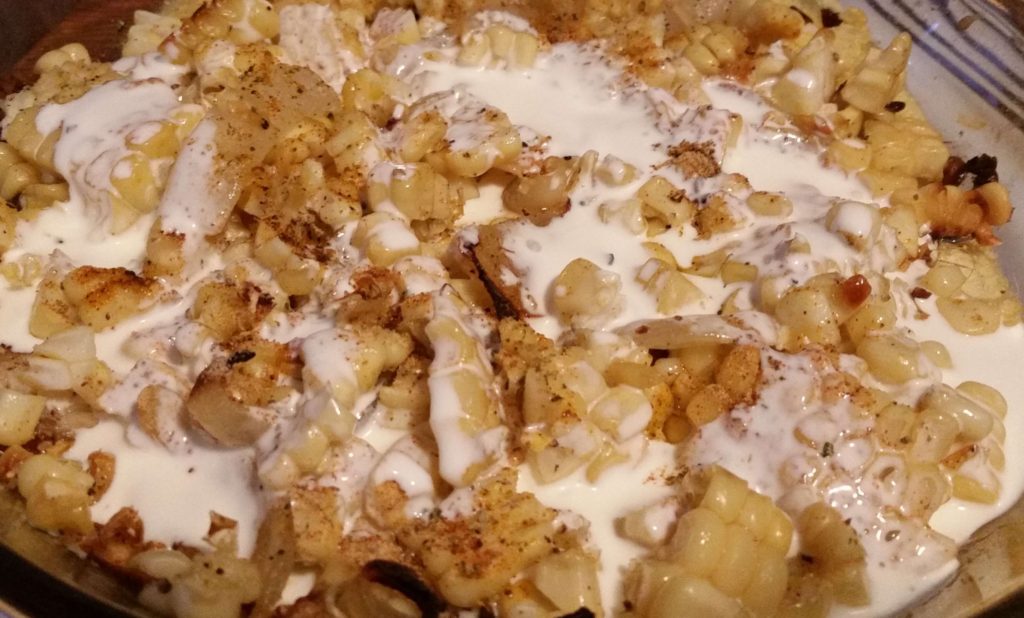 Add the cream, return to the oven until mix simmers, about 10 minutes.
Sous Vide Corn Soubise – It's ready to serve!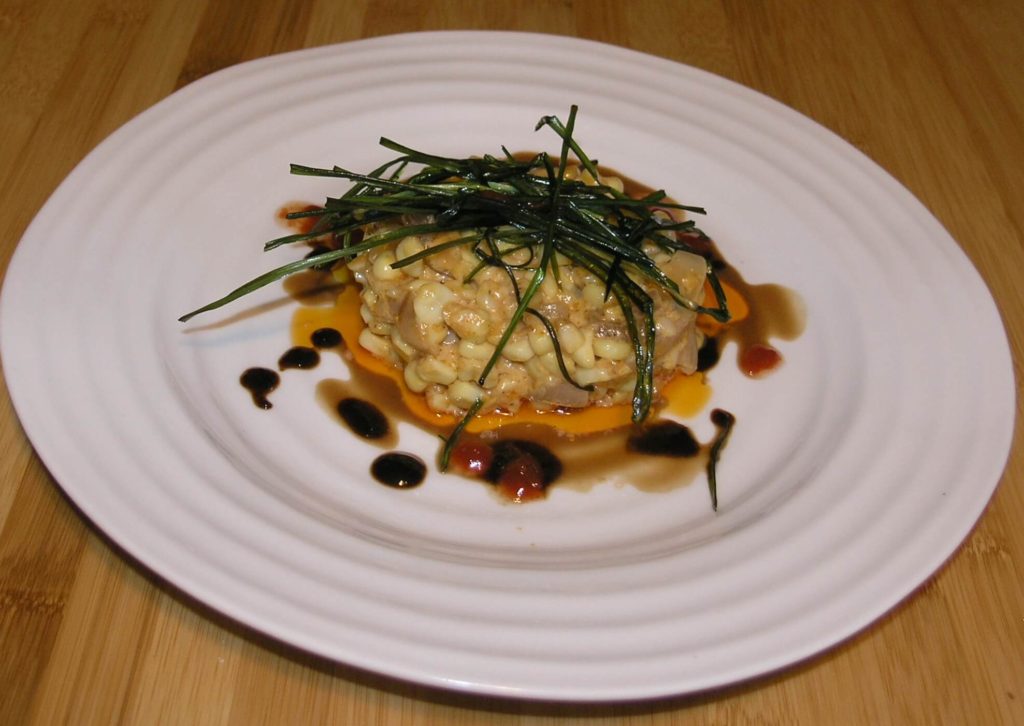 I garnished it this time with a few drops of kecap manis, demi glace, and ketchup, yes, ketchup.  Crispy garlic chives.