I didn't used to make Mashed Potatoes via Sous Vide, for the simple reason that it didn't seem necessary. But, using SV to make mashed potatoes works, and it has at least one major benefit. Other than the mixing step, the entire process can be confined to the inside of a Ziploc bag, and that's really a big plus. I like the little micro food processors that come with hand blenders for the mixing, but even doing it with a fork or ricer works just about as as well. If you like, or, at least, don't mind them lumpy, you can even squish them in the bag without opening it.  Be careful not to squeeze the bag open, and,  use a dry towel to protect your hands from the heat.
So, there's no pot of water, or steamer, or heating of the milk or butter, whichever of the many methods that people use. This makes it very low impact on cleanup, and who doesn't see the benefit of that?
Sous Vide Mashed Potatoes (Minus the Mess)
Ingredients (Serves 2):
1 Russet Potato, peeled–about 12 oz. Cut it up, leave it whole, it doesn't matter
2 oz butter–half a stick right?
2 oz cream or milk
pinch salt
Procedure:
Load all four ingredients into a Ziploc quart bag.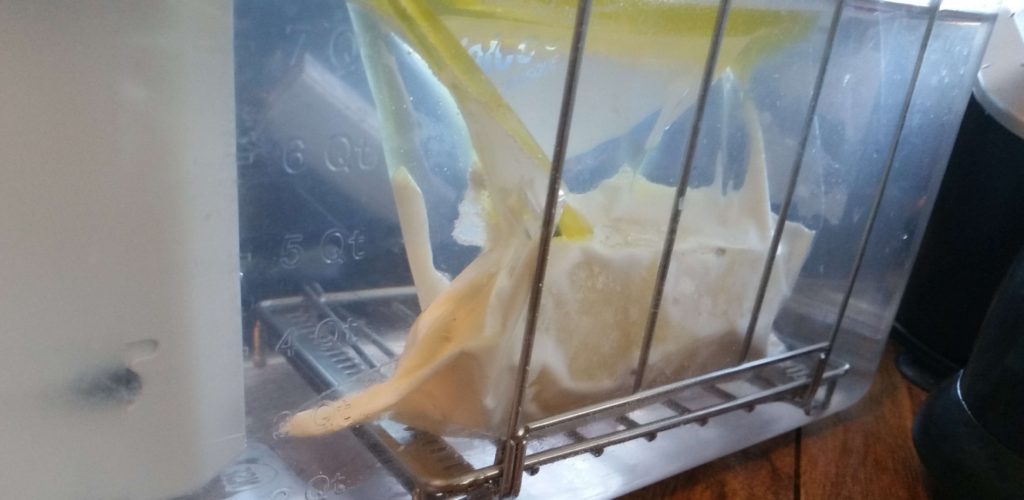 Remove as much air as possible, using the displacement method, but it really doesn't matter much. A little air in there will not create any risk.
Drop bag into 183F SV Vessel for two hours. One hour will actually denature the potato, but we want it especially soft for this application.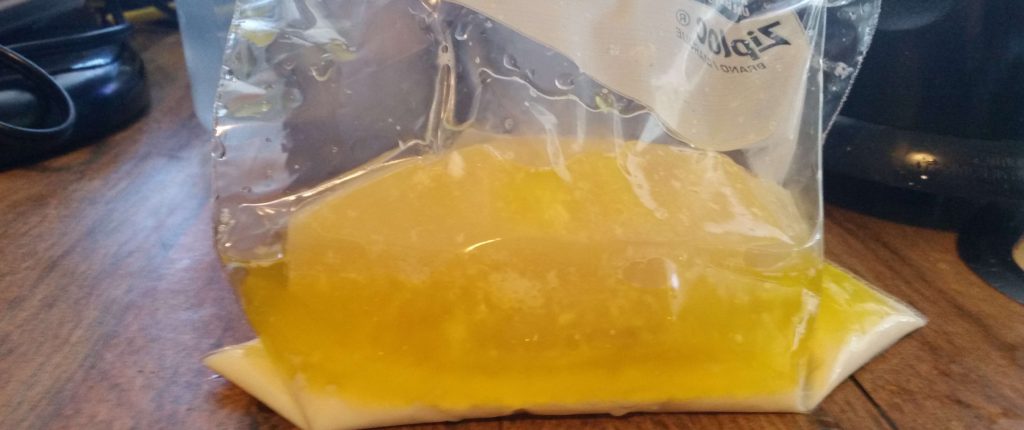 After two hours, you can either finish the mashed potatoes, or reduce the temperature to 140F and keep them in this state to be finished later–up to 8 hours,

Carefully lift bag out of tank, and dump contents into bowl, mini-processor, or kitchen aid; blenders don't seem to work as well, they're too deep.
Save the bag.
Reduce heat in the vessel to 140F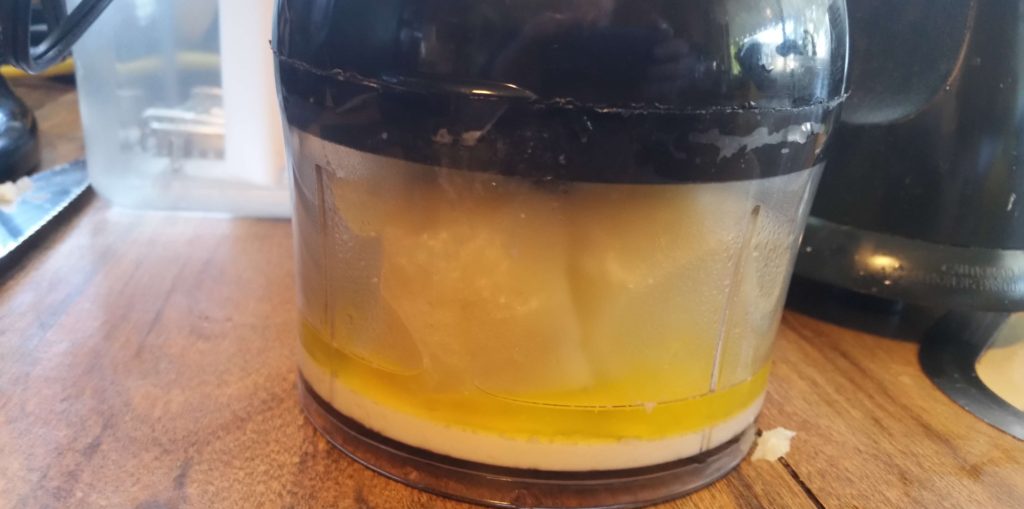 Blend well, and tip once in a while to make sure everything falls into the tiny hopper.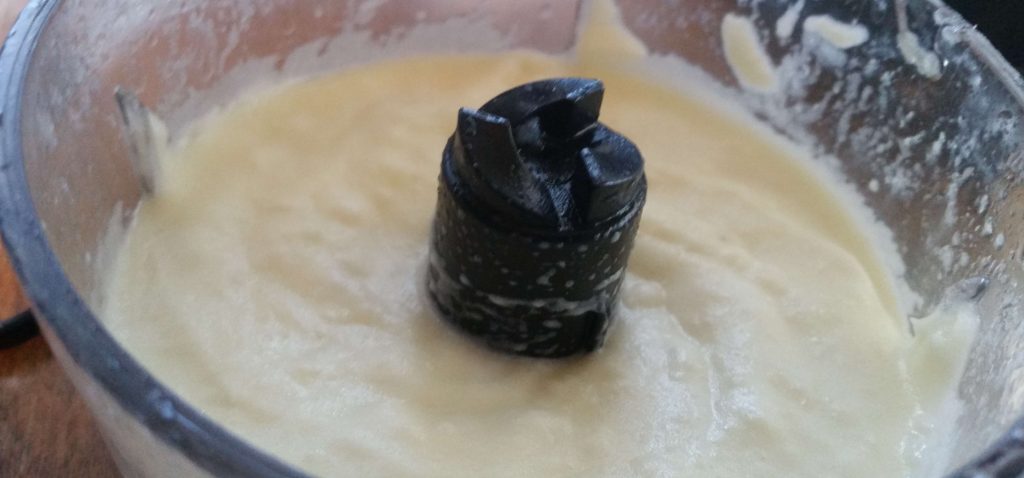 Process until smooth.
Ziploc quart bags will usually fit (empty) into tall drink glasses or storage containers that are designed to hold two cups of liquid. Usually, the opening is small enough that the bag will fit over it. Do this.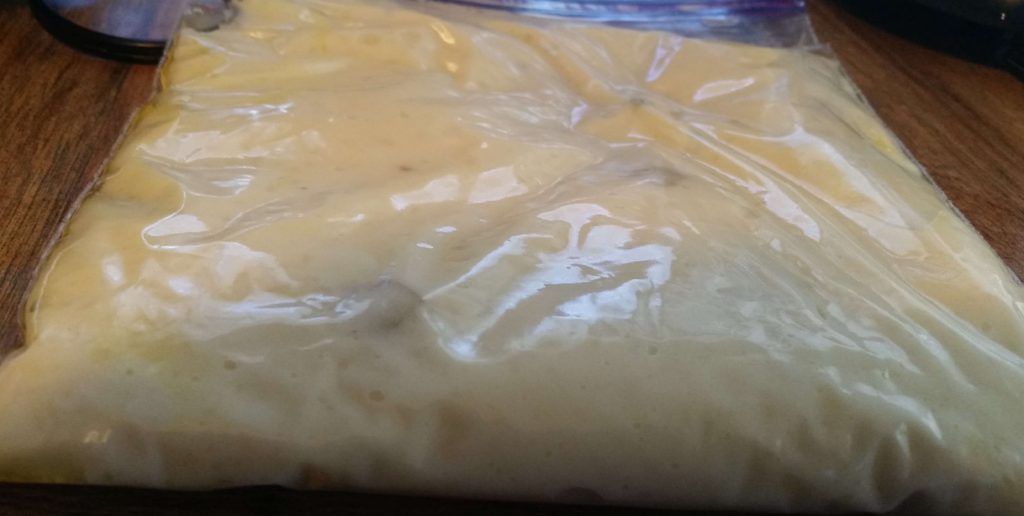 Load the mashed potatoes back into the bag, seal, and drop back into the tank/vessel.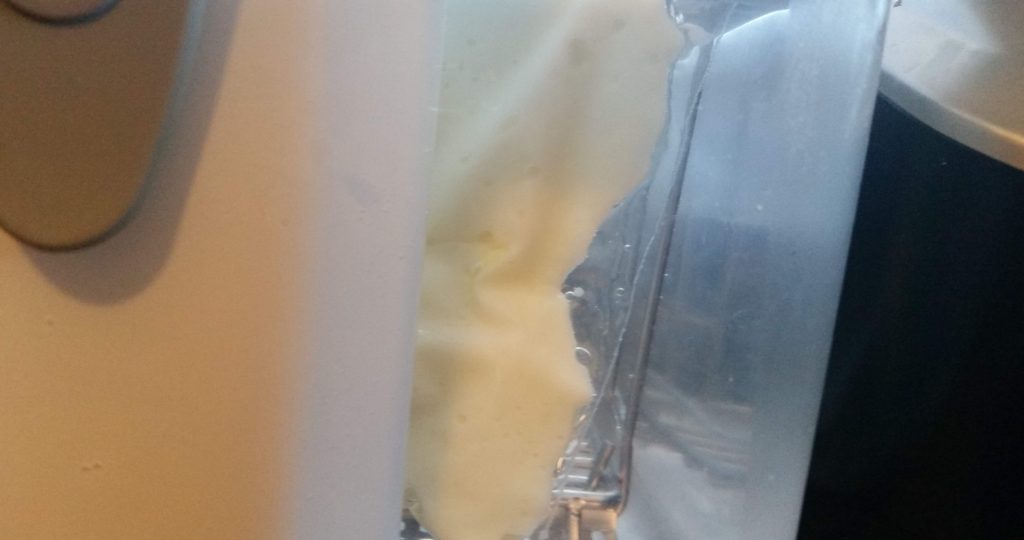 In this state, at 140F, the mashed potatoes will keep for a very long time. At least 8 hours. Just another one of those things that you don't have to try to time out to the minute on Thanksgiving. Or, you can shock the bag cold to 70F, refrigerate to 40F, and reheat @140F at your convenience.